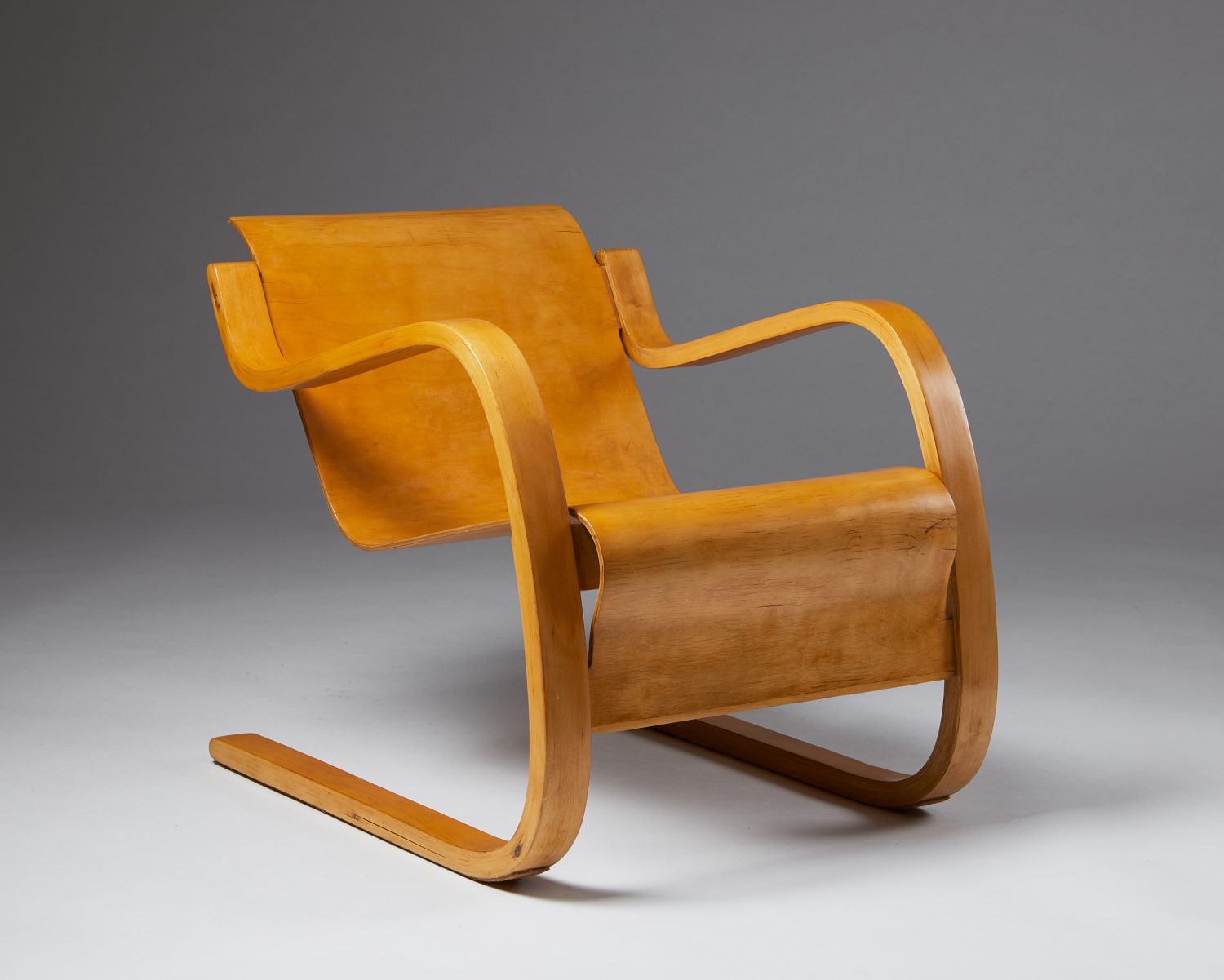 Armchair 42 "Small Paimio" designed by Alvar Aalto,
Finland, 1931.
Bent birch and lacquered plywood.
H: 63 cm/ 2' 1"
W: 60 cm/ 1' 11 1/2"
D: 76 cm/ 2' 6"
A very early example, stamped 'AALTO DESIGN MADE IN FINLAND'.
Originally created for the interior of a tuberculosis sanatorium in the Finnish city of Paimio, this is considered one of Aalto's masterpieces.
Alvar Aalto was a Finnish architect and designer. His work includes architecture, furniture, lighting, and glassware, as well as sculptures and paintings. He never regarded himself as an artist, seeing painting and sculpture as "branches of the tree whose trunk is architecture." The pure Functionalist phase in Aalto's work lasted for several years. It enabled him to make an international breakthrough, largely because of Paimio Sanatorium (1929-1933), an important Functionalist milestone. Aalto had adopted the principles of user-friendly, functional design in his architecture, and it was characteristic of Aalto to treat each building as a complete work of art – right down to the furniture and light fittings. The design of his furniture combined practicality and aesthetics with series production, encouraging a more beautiful everyday life in the home.

Price: on application