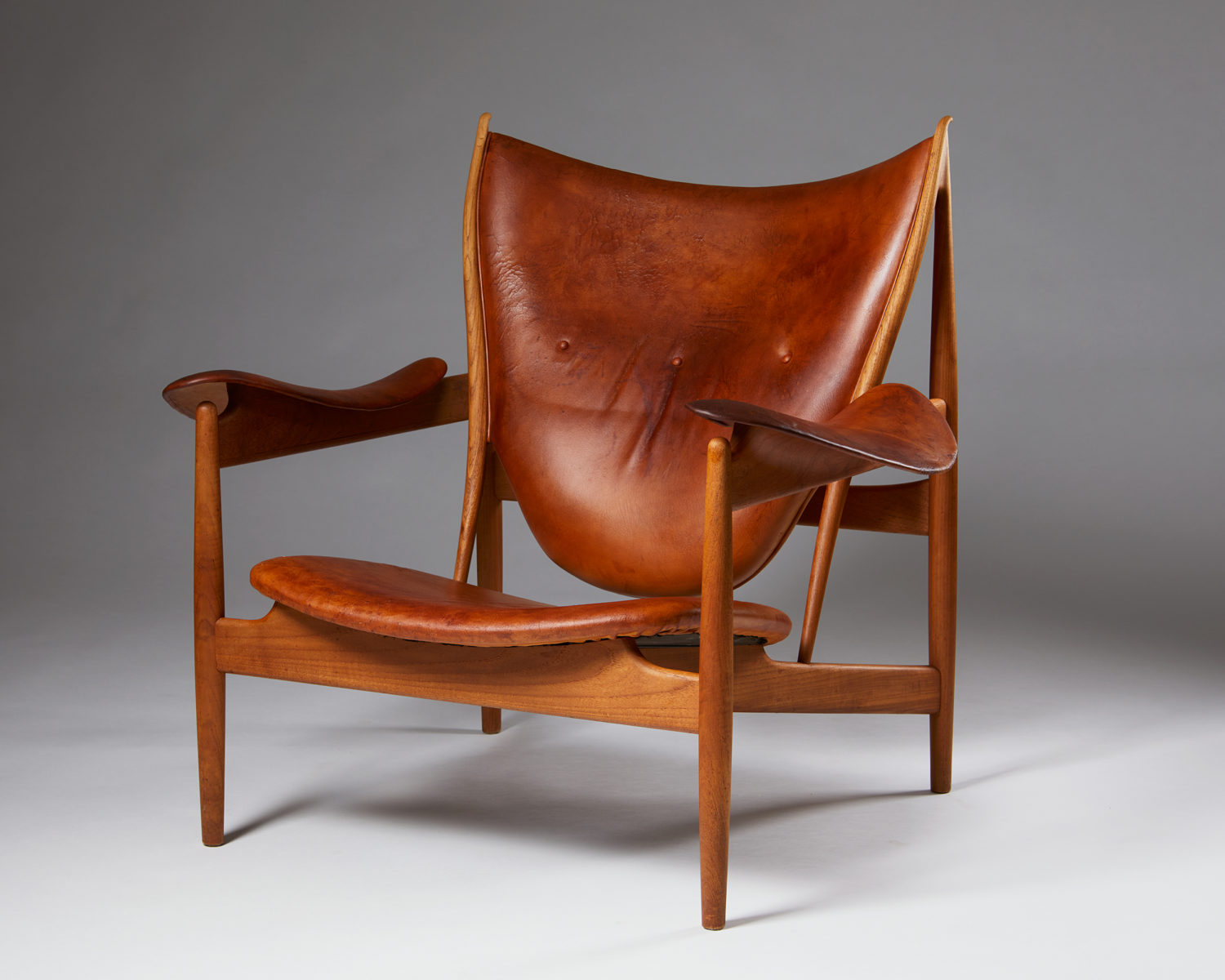 Armchair "Chieftain" designed by Finn Juhl for Niels Vodder,
Denmark. 1949.
Teak and original cognac leather.
H: 93 cm/ 3' 3/5"
W: 102 cm/ 3' 4 2/5"
D: 92 cm/ 3' 1/5"
SH: 36 cm/ 1' 2 1/5"
Stamped by the maker.
Danish architect Finn Juhl is widely regarded as one of the greatest furniture designers of the 20th century. He was a pioneering figure within Danish furniture design and the Danish Modern movement. Being commissioned to furnish one of the larger delegates rooms at the UN building in New York, and being represented at the Museum of Modern Art, made him well known outside of Denmark early on. His many contacts led to collaboration with the American furniture industry which made his furniture among the first to make Danish Modern an international phenomenon. Better known for his seating designs, his pieces commonly take on organic shapes inspired by the freedom from convention reflected in art. Today, Finn Juhl is represented worldwide in countless museums and galleries.

* SOLD *