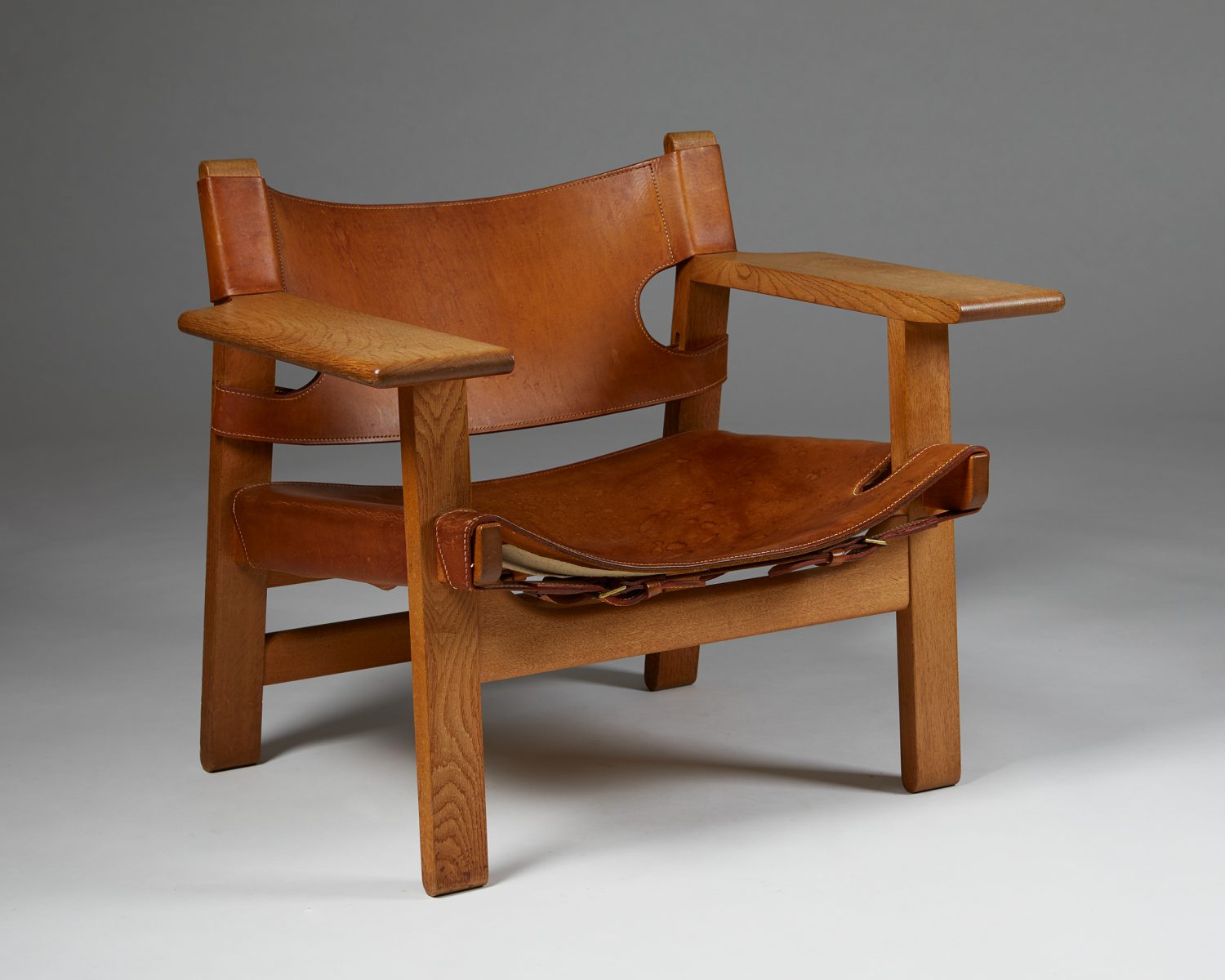 Armchair "Spanish" designed by Börge Mogensen for Fredericia Stolefabrik,
Denmark, 1958.
Oak and leather.
Stamped.
The robust construction, simple lines, and natural materials of Børge Mogensen's "Spanish Chair" make it one of the most significant 20th-century Danish design collectables. Mogensen designed the piece after a trip to Spain, where he was inspired by sturdy, traditional furniture with heavy armrests.
These generous armrests eliminate the need for a table. Form follows function in what became one of Mogensen's most celebrated designs. Only three chairs were made for the Copenhagen Cabinetmakers' Guild Exhibition in 1958. We currently
also have one of the extremely rare originals made by the cabinetmaker Erhard Rasmussen
in our collection.
Soon after the 1958 exhibition, the larger manufacturer Fredericia Stolefabrik took over the production; these chairs have double back stretchers and no visible joints. Only the most skilled saddle makers constructed the cognac leather seat; they used the highest quality untreated vegetable-dyed leather that develops this stunning colour and patina over time.
H: 69 cm / 2' 3''
SH: 31 cm / 12 1/4''
W: 81.5 cm / 2' 8''
D: 57 cm / 22 1/2''

* SOLD *