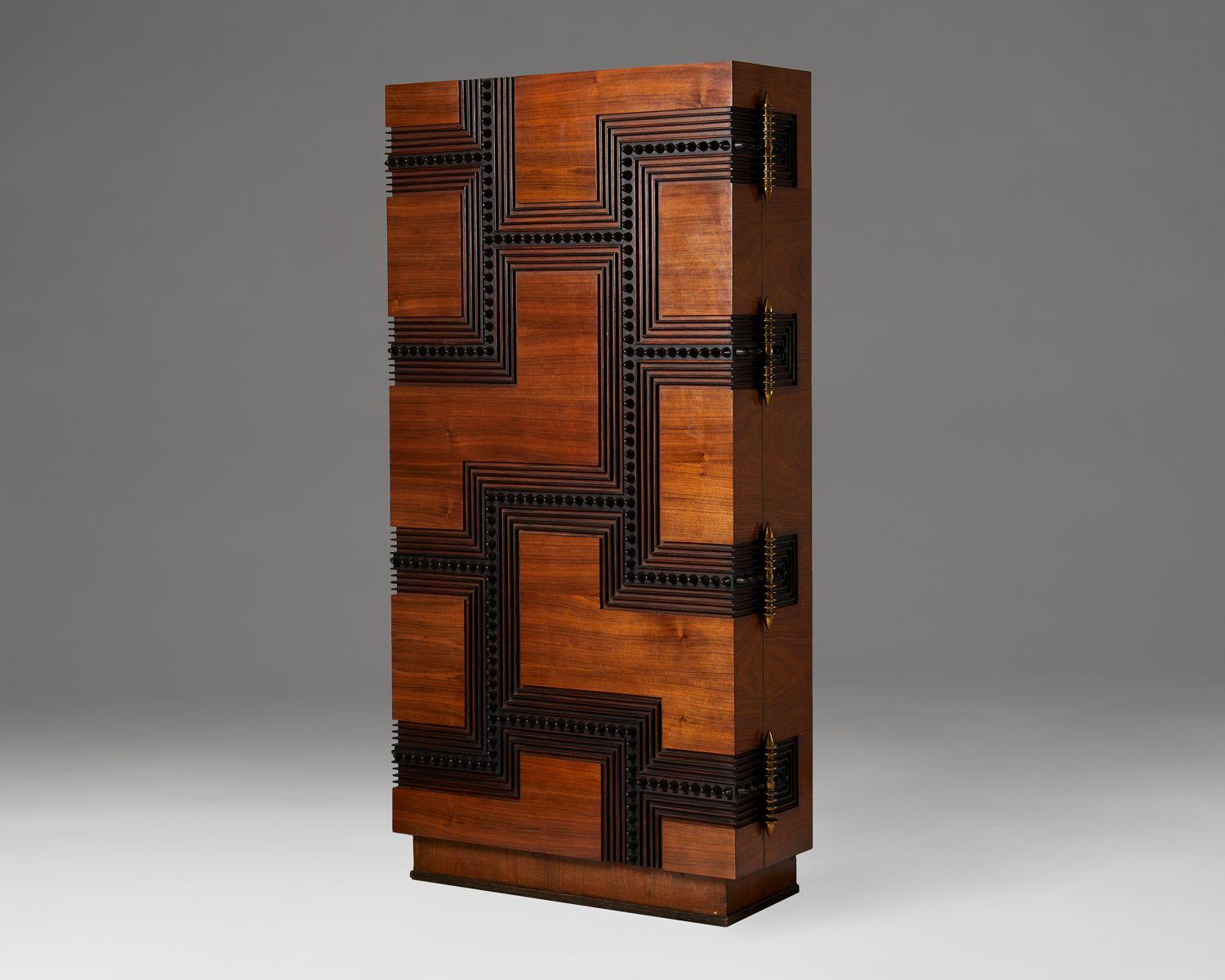 An exceptional bar cabinet attributed to Otto Schulz for Boet,
Sweden, 1935.
Mahogany, brass, glass and mirror, with interior in parchment.
Provenance: From a private Swedish collection.
Otto Schulz (1882-1970) was a Swedish architect and designer known for his significant contributions to the Scandinavian design movement. Born in Stockholm, Schulz studied at the Royal Institute of Technology and later at the Royal Swedish Academy of Arts. His early career was marked by collaborations with prominent architects and designers, which laid the foundation for his own distinctive style that combined functionalism with artistic expression.
Schulz's work is characterized by a unique blend of modernism and traditional craftsmanship. He played a pivotal role in shaping the Swedish Grace style, a national variant of Art Nouveau, which sought to harmonize ornamental elements with functional design. Schulz's prowess extended across various design disciplines, including furniture, textiles, and interior design. Notably, he founded Boet, a renowned design and crafts collective, in 1916. His furniture designs often featured elegant lines and graceful curves, showcasing an impeccable sense of proportion and form. Schulz's legacy continues to influence contemporary Scandinavian design, with his pieces sought after by collectors and enthusiasts who appreciate his dedication to both aesthetic beauty and functional practicality.
H: 163 cm / 5' 4''
W: 81 cm / 2' 8''
D: 31 cm / 12 1/4''

Price: on application