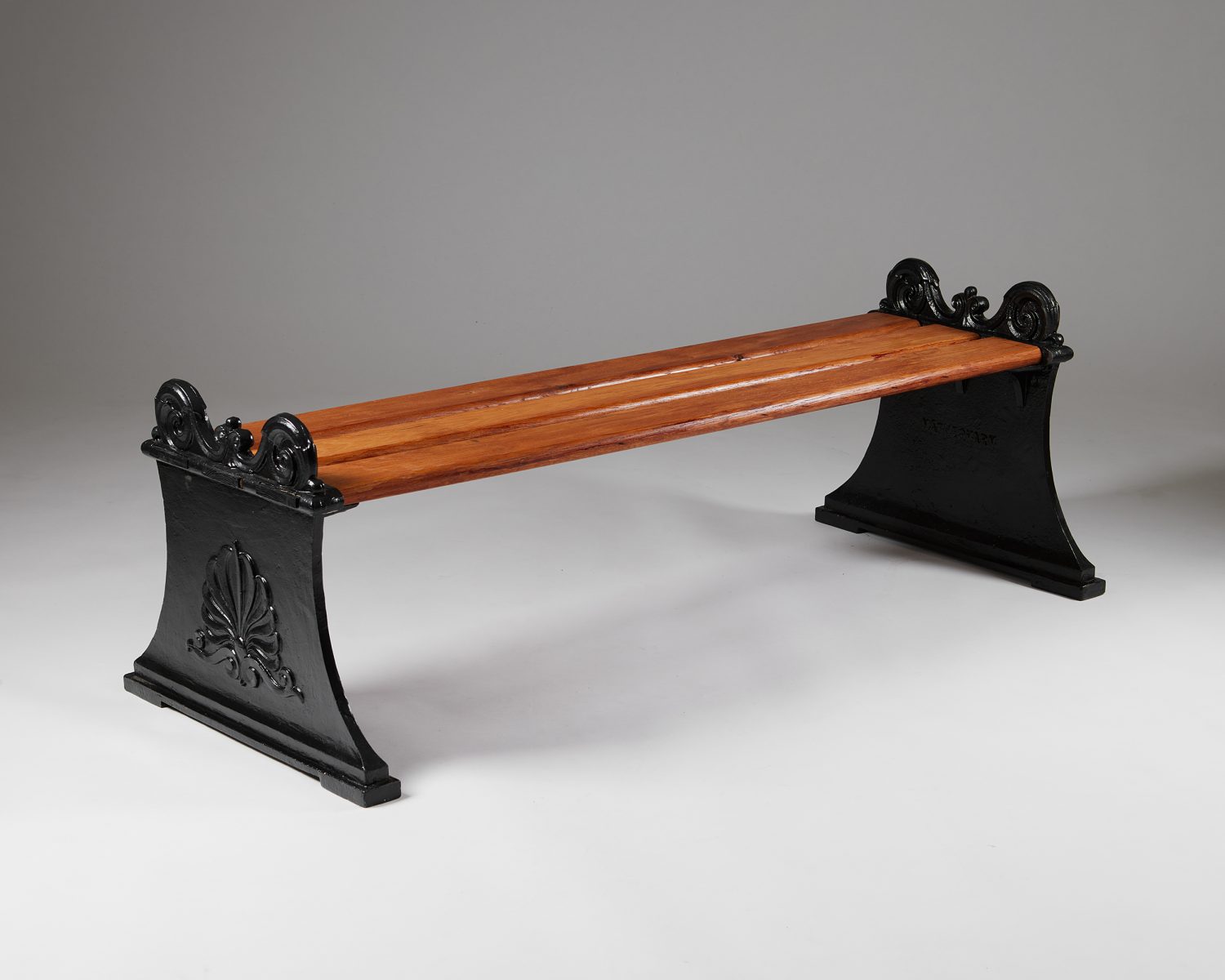 Bench with a pair of gables 'Parkbänk No 1' designed by Folke Bensow for Näfveqvarn,
Sweden. 1920.
Cast iron and stained wood.
Folke Bensow's 'Parkbänk No 1' bench is both sturdy and elegant in appearance. The neoclassical cast iron gables are decorated with palm leaf motifs on either side. These gables are connected by three planks of solid stained wood that slot neatly into openings at the top of each gable.
Originally from Gothenburg, the architect Folke Bensow designed the 'Parkbänk No 1' bench for Näfveqvarn; the leading decorative iron foundry in Sweden. Näfveqvarn produced designs by the nation's leading architects and designers throughout the first half of the twentieth century. Many of these designs achieved critical acclaim after they were exhibited in the Swedish Pavilion of the Paris World Fair in 1925. Folke's 'Parkbänk No 1' bench is no exception and Näfveqvarn came away from the Exhibition of 1925 with many awards.
The 'Parkbänk No 1' bench was designed in 1920 during the period that the critic Philip Morton Shand coined Swedish Grace. Read our article
"Swedish Grace: elegant and refined, yet delightfully simple"
for further information about this fascinating period of Swedish design.
H: 53 cm / 1' 8 3/4"
L: 159.5 cm / 5' 2 1/2"
D: 65.5 cm / 2' 2"

Price: on application