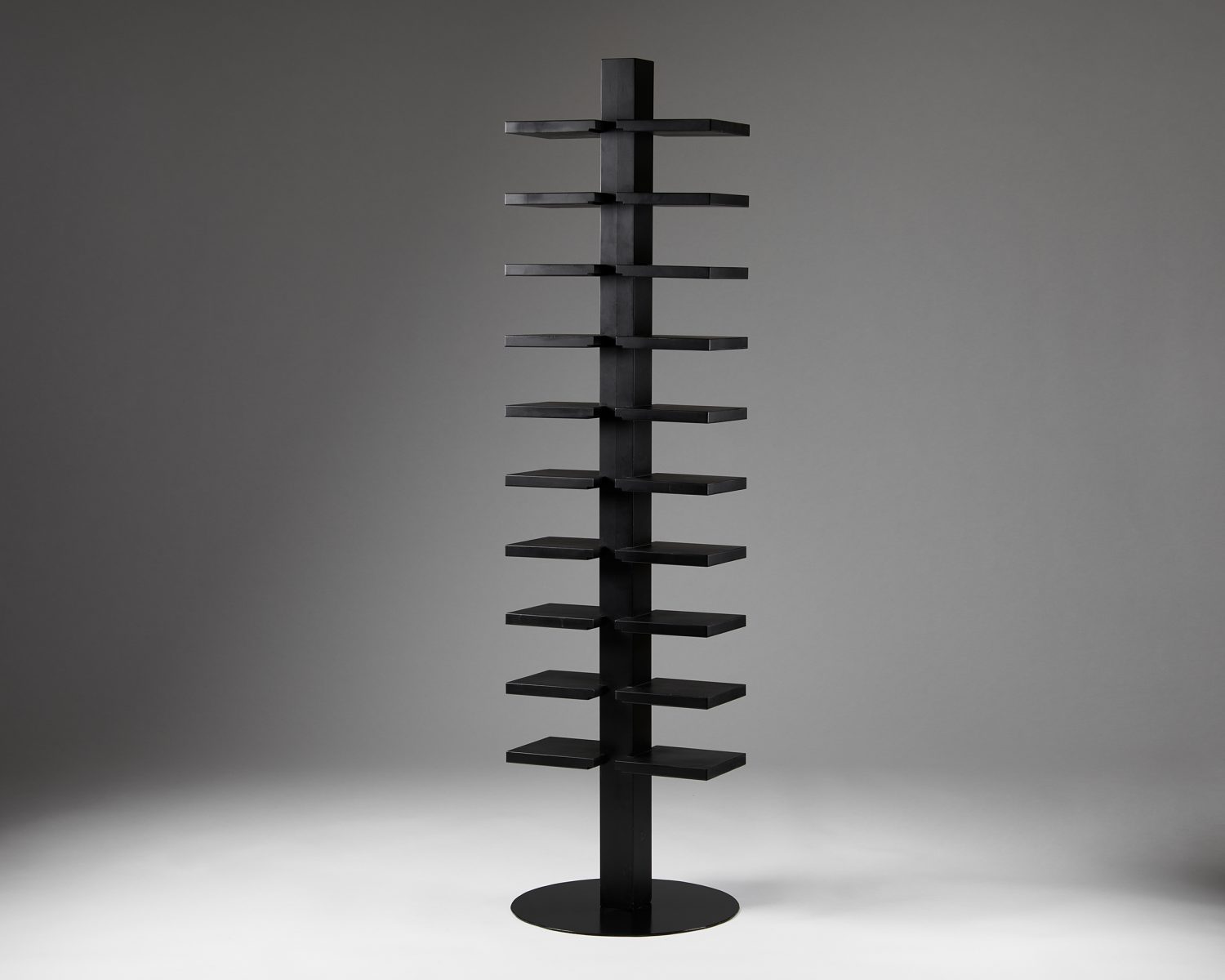 Bookshelf 'Double Pilaster' designed by John Kandell for Källemo,
Sweden, 1990s.
Lacquered wood and metal.
Stamped.
This extremely practical and graphic double bookshelf was produced by Källemo as a limited edition in black, following John Kandell's wildly successful Scandinavian design classic, the single "Pilaster shelf". The structurally sound "Double Pilaster" is sculptural, freestanding, and does not require attachment to the wall. With a strong rod rising up inside the wood from the stable foot, the shelf can hold a lot of weight on each side while remaining evenly balanced.
The company Källemo was very progressive from the 1970s onward when the art and design entrepreneur Sven Lundh took over. He found young designers, such as John Kandell, Mats Theselius, or Jonas Bohlin, at degree shows and allowed them to create complex, exciting pieces. Art and design merged during the 1980s and 90s, giving rise to collectable furniture editions like Kandell's "Double Pilaster".
H: 180 cm / 5' 11''
W: 48 cm / 19''
D: 20 cm / 8''

* SOLD *