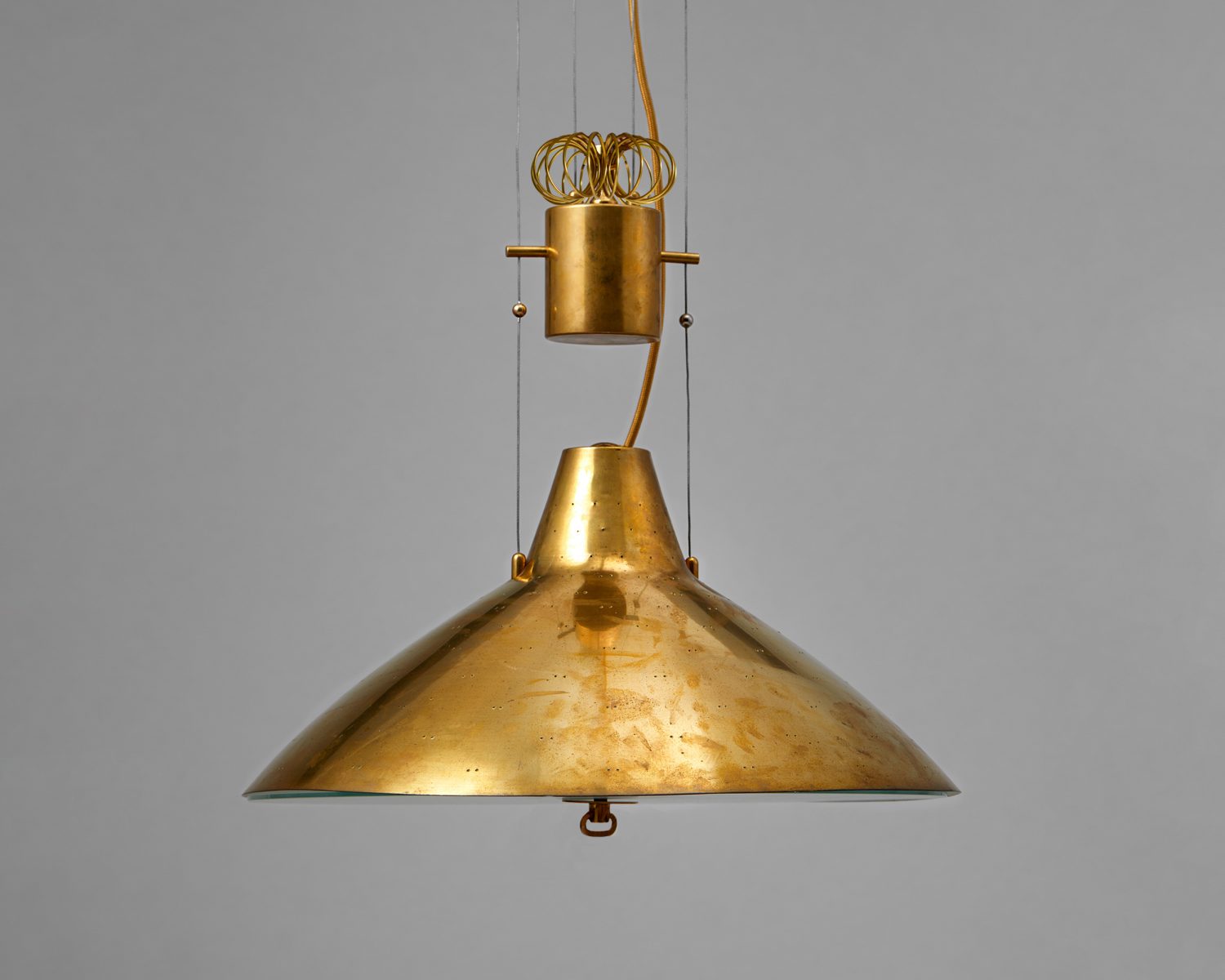 Ceiling lamp model '10166' designed by Paavo Tynell for Taito OY,
Finland, 1950.
Brass and frosted glass.
Stamped.
Paavo Tynell is one of the most important 20th-century lighting designers. He was a trained sheet metal worker, and his unique background shows in this ceiling lamp's stunning craftsmanship. It is industrial and mechanically advanced, and yet highly sophisticated.
Hundreds of small perforations are stencilled into the shade by hand so that when the lamp is lit, a remarkable pattern appears on the surrounding walls and ceiling, like stars in the sky. Model "10166" has an ingenious pulley system with an inbuilt counterbalance to adjust the height of the beautiful shade. The stylised, spiral flower at the top of the lamp is typical for Tynell: it is decorative while also holding the wires in place.
The company Taito OY was founded by Tynell himself because other manufacturers considered his creations too complex for production. This ceiling lamp was costly to produce with no expenses spared. It is among the rarest Nordic lighting designs and in outstanding original condition. This particular lamp comes from a private Finnish collection. Taito OY worked with a company in America that retailed them there; the original stamps showing this model were intended for export to America.
H: 140 cm / 4' 7"
Diameter: 49 cm / 1' 7 1/2"4

* SOLD *