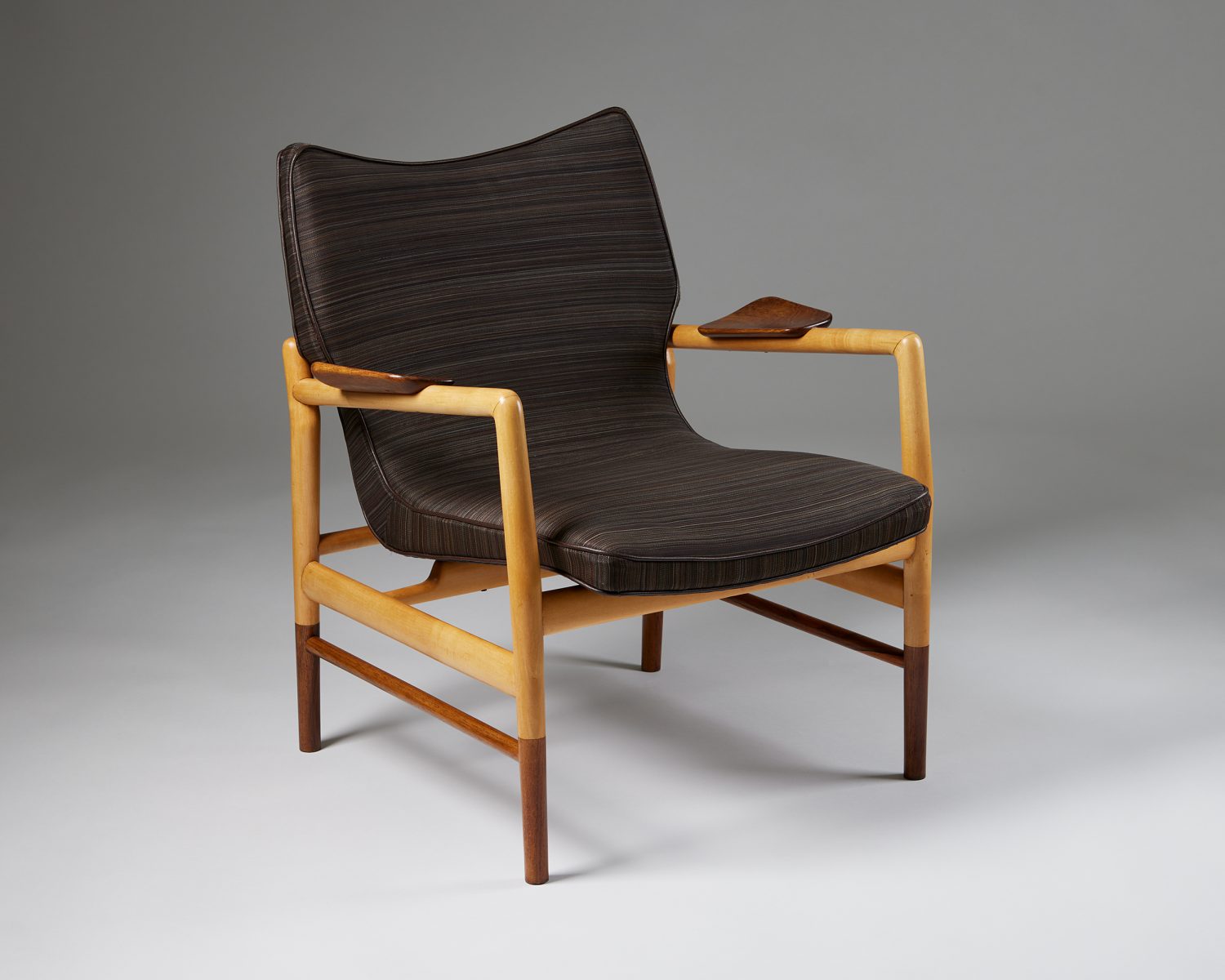 Easy chair designed by Ib Kofod-Larsen for Christensen & Larsen Cabinetmakers,
Denmark. 1949.
Maple, Brazilian rosewood with horsehair fabric.
Provenance: Percy von Halling-Koch, hence by descent in the family.
Model presented at The Copenhagen Cabinetmakers' Guild Exhibition at Designmuseum Danmark, 1949.
Literature: Grete Jalk [ed.]: "40 Years of Danish Furniture Design", vol. 3, p. 93.
This very rare and visually striking easy chair design by Ib Kofoed Larsen from 1949 has sculpturally shaped elbow rests and contrasting lower side stretchers and feet. It was made by the prolific Christensen & Larsen Cabinetmakers in Denmark who also famously realised Kofod-Larsen's "Elizabeth" chair.
The Danish designer Ib Kofod-Larsen frequently worked with high-quality woods such as maple and Brazilian rosewood, emphasising material and surface. He was one of the most influential furniture designers of his time; his designs, most famously the "Elizabeth" chair, are regarded as 20th-century design classics.
H: 71 cm / 2' 4"
W: 68 cm /2' 2 3/4"
D: 58 cm / 1' 10 3/4"
SH: 39 cm / 1' 3 1/4"

* SOLD *