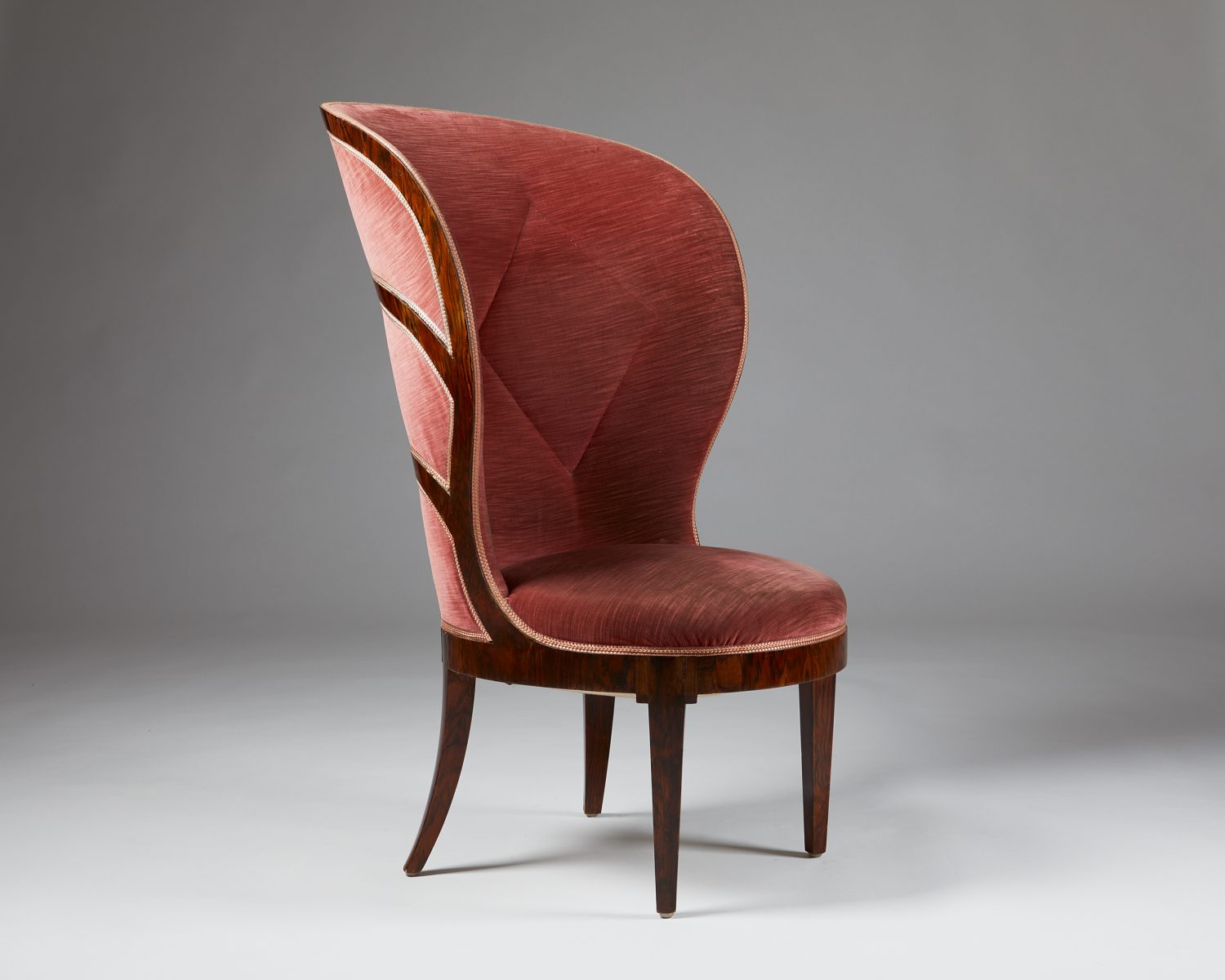 Easy chair designed by Uno Åhrén for Mobilia,
Sweden, 1925.
Macassar ebony and velvet.
The model was designed by Uno Åhrén and was shown as a pair in the so-called ladies' salon, together with the unique cabinet "The Garden of Eden" and a coffee table, in the Swedish Pavilion at the World's Fair in Paris in 1925.
An architect and community planner, Uno Åhrén made his debut with a home decoration at "Hemutställningen" at Liljevalchs in 1917. He was one of the earliest to collaborate with Estrid Ericson at Svenskt Tenn. Åhrén participated in the World's Fair in Paris in 1925, and became one of the foremost proponents of functionalism, but working only at the beginning of his career as a furniture designer - after the Stockholm Exhibition in 1930, he was mainly active as an architect.
Literature: Eva Rudberg, "Uno Åhrén - a pioneer in 20th century architecture and community planning", Byggforskningsrådet, 1981. See interior photos from the Paris Salon page 42.
H: 108 cm/ 3' 6 1/2"
SH: 45 cm/ 1' 5 3/4"
W: 51 cm/ 1' 8 1/8"
D: 55 cm/ 1' 9 5/8"

* SOLD *