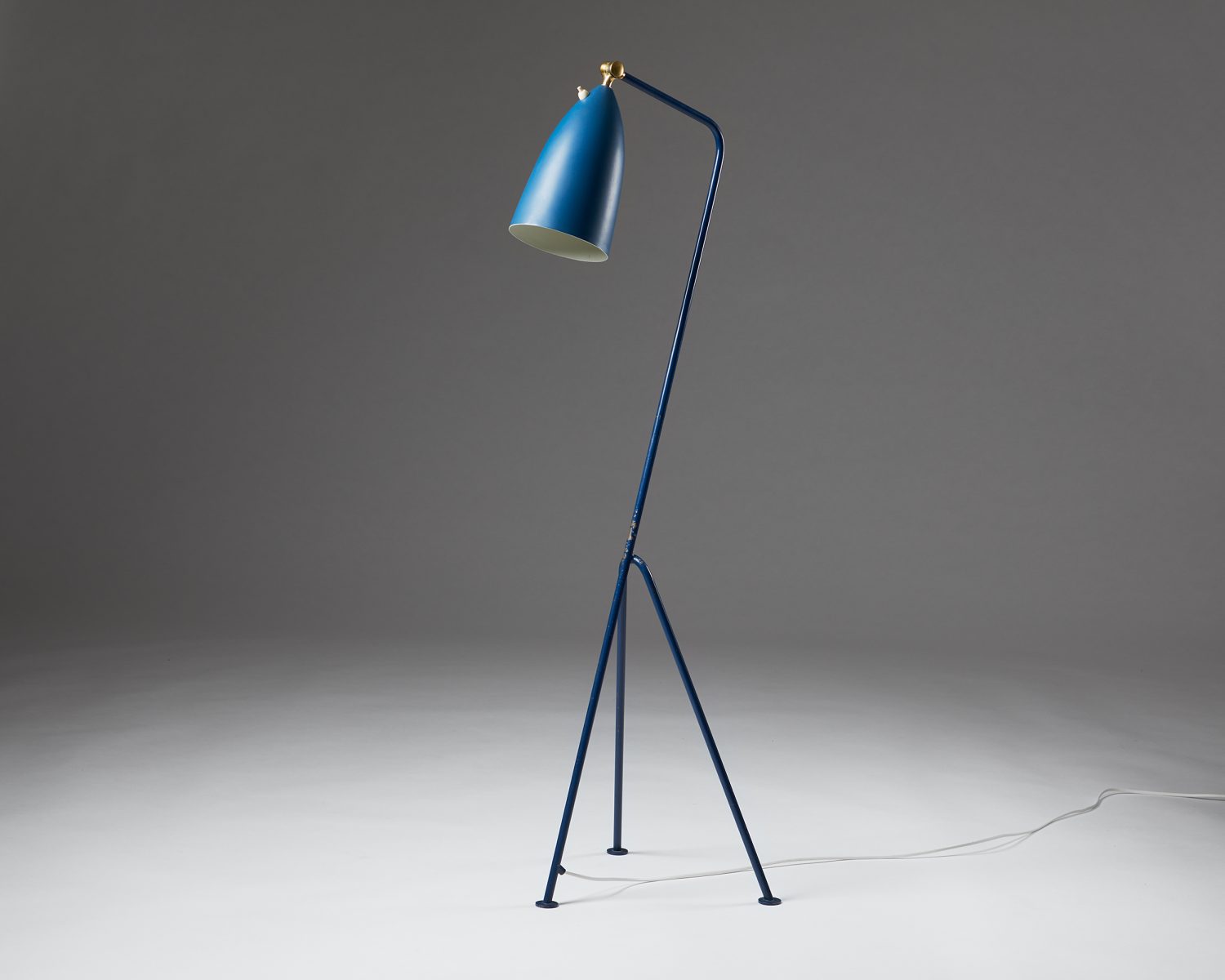 Floor lamp 'Grasshopper' model G-33 designed by Greta Magnusson Grossman for Bergboms,
Sweden, ca. 1947-1948.
Lacquered metal.
Rare blue colour.
Marked 'G-33 BERGBOMS'.

Greta Magnusson Grossman designed this floor lamp, model G-33, for the Swedish lighting company Bergboms, ca. 1947 - 1948. In the US, a slightly different version was produced by Ralph O Smith, and it was called 'The Grasshopper' because of its shape.
The original lamps came in various colours, of which this blue is the rarest. The Swedish version is slightly more elegant, with smaller feet on its tripod base and a more discrete brass pivot for the adjustable shade.
Greta Magnusson-Grossman (1906 - 1999) was a Swedish furniture designer, interior designer, and architect. In 1940, in the midst of World War II, she left Sweden and moved with her husband to Los Angeles, where they opened the Magnussen-Grossman Studio. Her pieces are frequently characterised by their slender proportions. Her work attracted the Hollywood clientele, and she designed interiors for stars like Greta Garbo and Ingrid Bergman.
H: 124 cm / 4' 3/4''
W: 38 cm / 15''
D: 42 cm / 16 1/2''

Price: on application