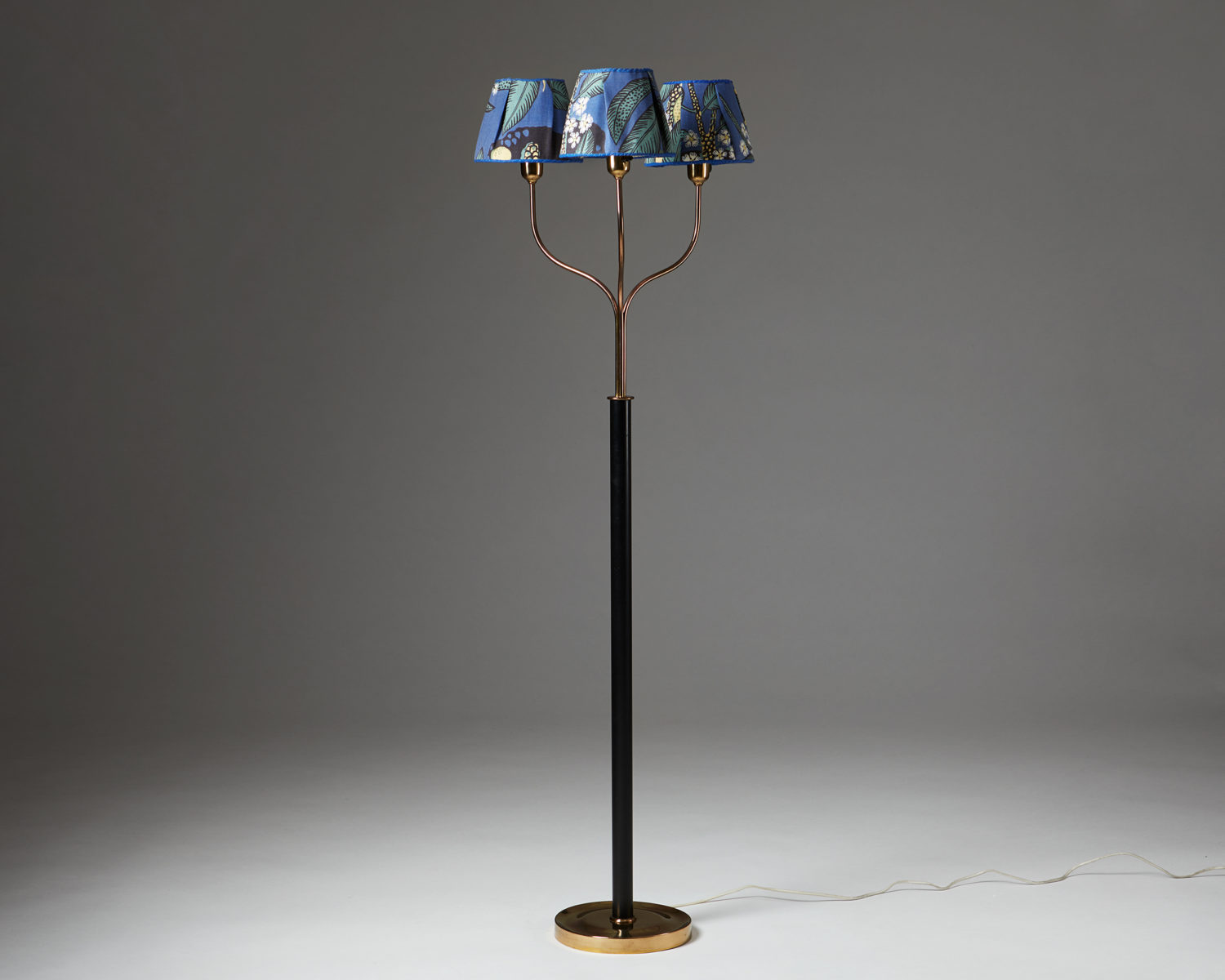 Floor lamp model 2598 designed by Josef Frank for Svenskt Tenn,
Sweden, 1950's.
Brass, steel and fabric shades.
Stamped: Svenskt Tenn, C2598
H: 155 cm/ 5'1"
D: 45 cm/ 1' 5 5/8"
Provenance: This particular floor lamp came from the estate of Estric Ericson, founder and owner of Svenskt Tenn. Ericson acted as managing director for 56 years, and lived in an apartment in the same building as Svenskt Tenn, on Strandvägen in central Stockholm. This floor lamp is the perfect example of how Ericson's style changed throughout her career as a direct effect of meeting Josef Frank. Often referred to as somewhat of a duo, Ericson and Frank would go on to produce pieces of a more colourful and 'homely' nature. The lampshades on this model above are unmistakably a Josef Frank design, he had a love of boldly coloured textiles with an undoubtedly botanical feel. With three simple and elegant brass stems branching from the main stand, it is the richness of the detailing on the shades that completes the model.

* SOLD *