Holiday Gift Guide for Nordic design aficionados
It is never an easy task to find the perfect gift for that special picky family member or friend with a very curated taste who happens to have (almost) everything. Hence this gift guide made of nine exclusive pieces of 20th Century design: lighting, home decor or jewellery, all vintage design pieces for the stylish collector.
This 1960's
Danish floor lamp
in chromed steel and lacquered metal has a twin sister and the pair will diffuse warm and cosy light on any interior. 19 500 SEK for the pair.
The stunning
Silver Moon necklace
designed by Tapio Wirkkala in the 1970's is to be kept for the very special person in your life. 32 500 SEK.
The timeless
vase
made for Orrefors by Swedish glass designer Ingegerd Råman can enhance any style of bouquet. 9 500 SEK.
A simple
mirror
in pewter and brass signed by Svenskt Tenn's founder Estrid Ericson in 1952 will never remain unnoticed in a room. 45 000 SEK.
The very special and unique
teapot
designed by acclaimed Swedish ceramist Signe Persson-Melin will speak to the heart of a tea aficionado or teapot collector. 9 500 SEK.
Sylvia Stave's
silver shaker
belongs to the very few examples made in Finland after Swedish silversmith CG Hallberg stopped producing the silver plated models. An iconic piece of Nordic design, for a connoisseur only. 95 000 SEK.
A simple and elegant pair of sterling silver
cufflinks
signed Georg Jensen. For the stylish, all-is-in-the-detail type. 2 800 SEK.
Offer seasonal decoration and collectible design in one, with a
set of three candleholders
designed by Gunnar Ander. 7 500 SEK.
The silver and rosewood
basket
is the little odd one out, as it is not Scandinavian but Italian design. But since when do Design lovers obey any rules when it comes to beautiful things? 19 500 SEK.
2017-12-01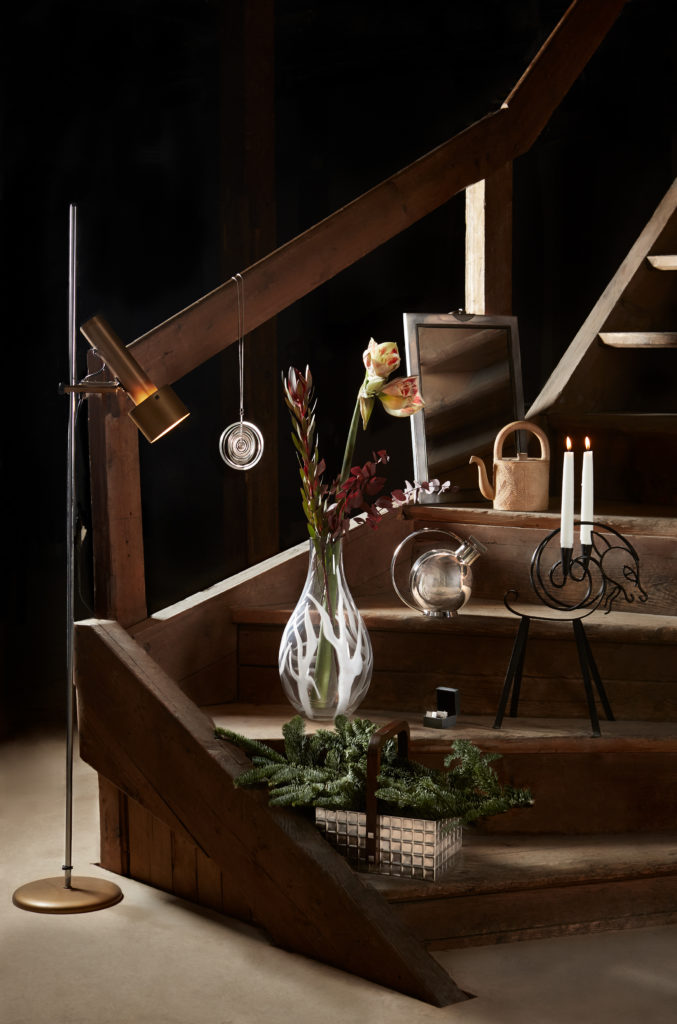 Modernity Stockholm, Modernity, modern design, scandinavian design, modern antiques,