Spotlight on Danish ceramist Sandra Davolio
Sandra Davolio is one of the most acclaimed Scandinavian ceramists at the moment. Her work can now be found in some of the most beautiful residencies worldwide, as it is gaining interest from an increasing number of international collectors. It is also featured in permanent museum collections including Musée des Arts Décoratifs in Paris (France), the Smithsonian's Cooper Hewitt Museum, New York (USA), the National Museum in Stockholm (Sweden) and the Museum of Art and Design, New York (USA), among others.
When did you start experimenting with ceramics?
"When I moved from Italy to Denmark in the beginning of the 70's, I didn't know anything about working with ceramics. One of my friends told me about an activity center close to where I lived and I discovered there was a ceramic workshop in the basement: my passion for ceramic was born.
This led me to pursue an education at the Danish Design School where I spent 5 wonderful years exploring and experimenting. This journey is still ongoing."

Which is your idea behind the organic shapes you make? Is there something you are trying to say through your work?
"I have always been inspired and attracted by objects from ancient Mediterranean cultures, especially the Etruscan with their refined, immaterial beauty. Keeping the classic shape as the base of my work, I add my part of expression by allowing the surface of the piece its own life of growth and movement. The process ends when I feel the piece is completed.
Out of the vases that come out with a satisfying result, what percentage gets broken in the process?
My way to think and work is not to achieve a determined production and consequent sale but to realize what I feel is the best expression of the potential beauty of porcelain. Porcelain is a very fragile and temperamental material. The whole process is full of risks and at every stage come new possibilities of disaster, which can lead to having to discard the piece. I therefore never know how many pieces will survive the big hammer I have in my workshop."
What are you most proud of?
"I am most proud of the experience I had related to my first exhibitions in New York, Paris and London: people admired and bought my work not because of a famous name but simply because they liked it!"
How do you feel today in your career?
"My career is secondary to my work. I have always enjoyed making ceramics independently of demand or success. Having said that of course, it is very satisfying to have reached a point where my ceramics have had international recognition and are displayed at several important museums."
View Modernity's collection of Sandra Davolio vases
2016-11-25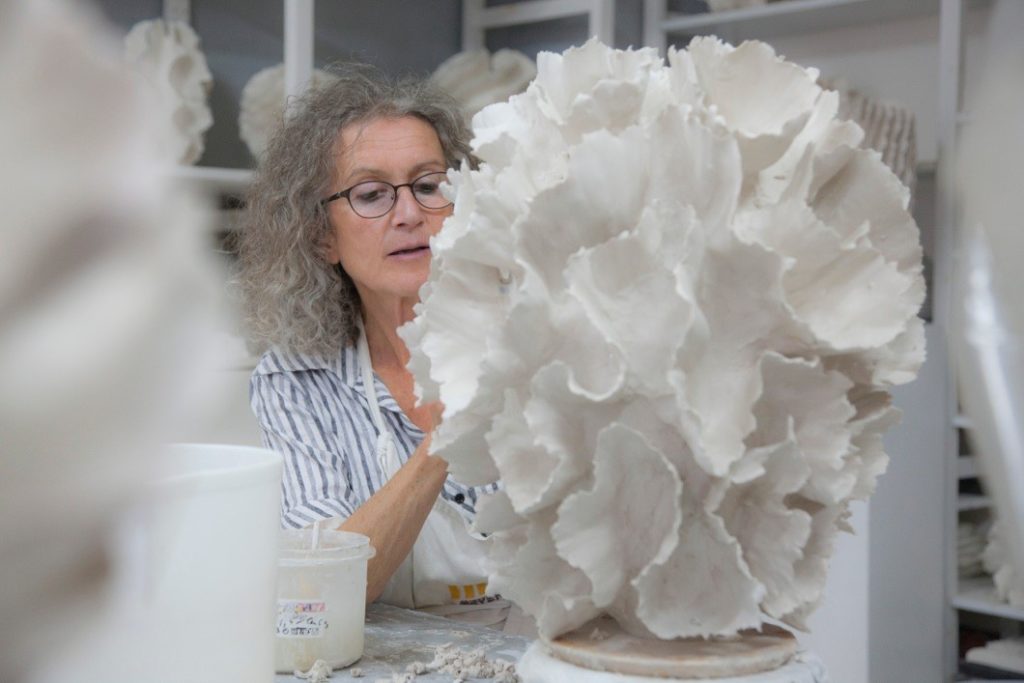 Sandra Davolio at her workshop in Copenhagen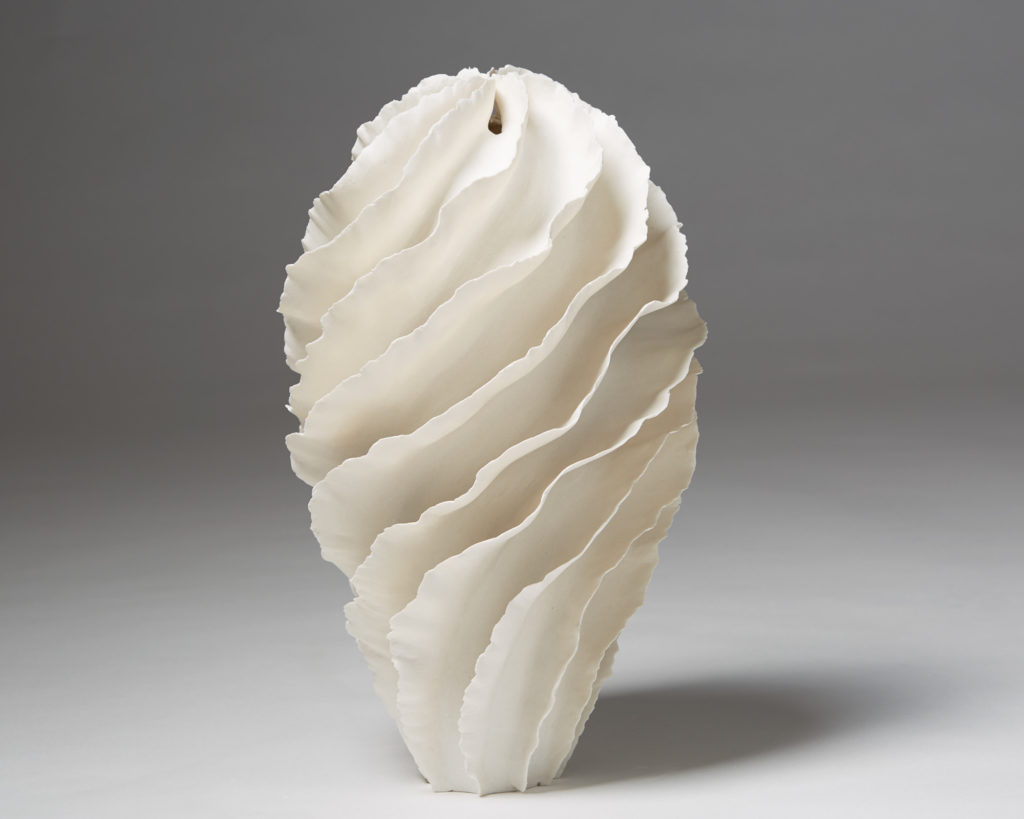 Vase, 46cm / 18'', unique, 2016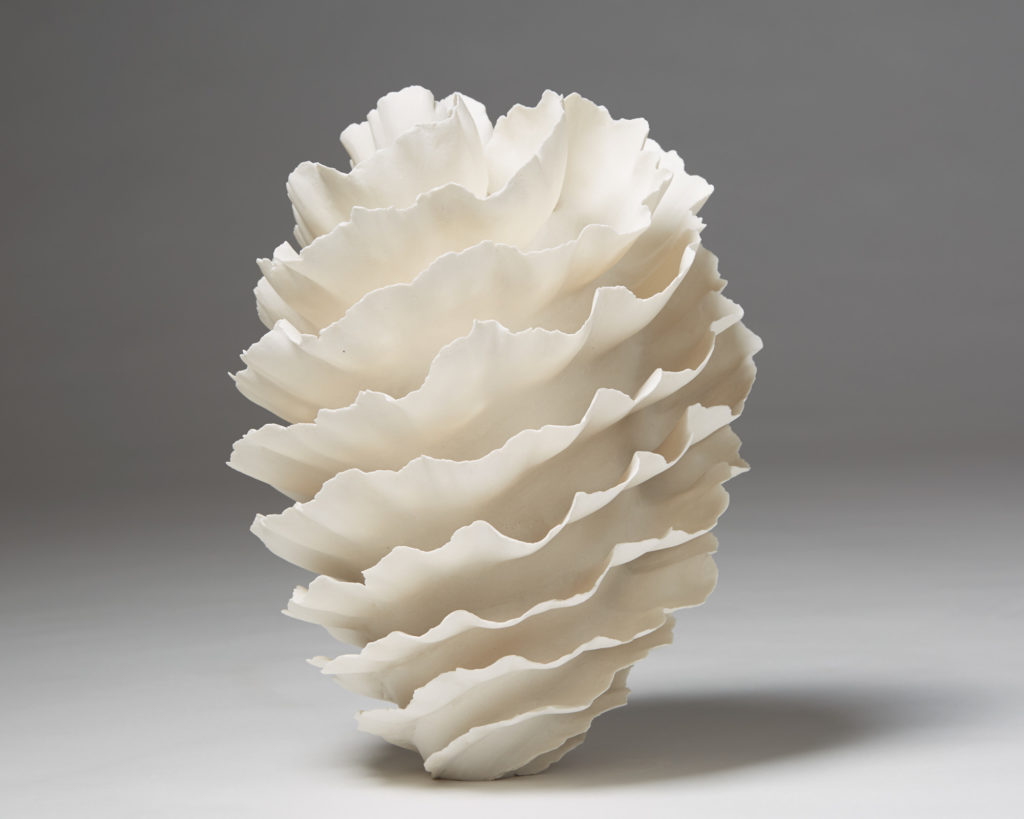 Vase, 39cm / 15 1/2'', unique, 2016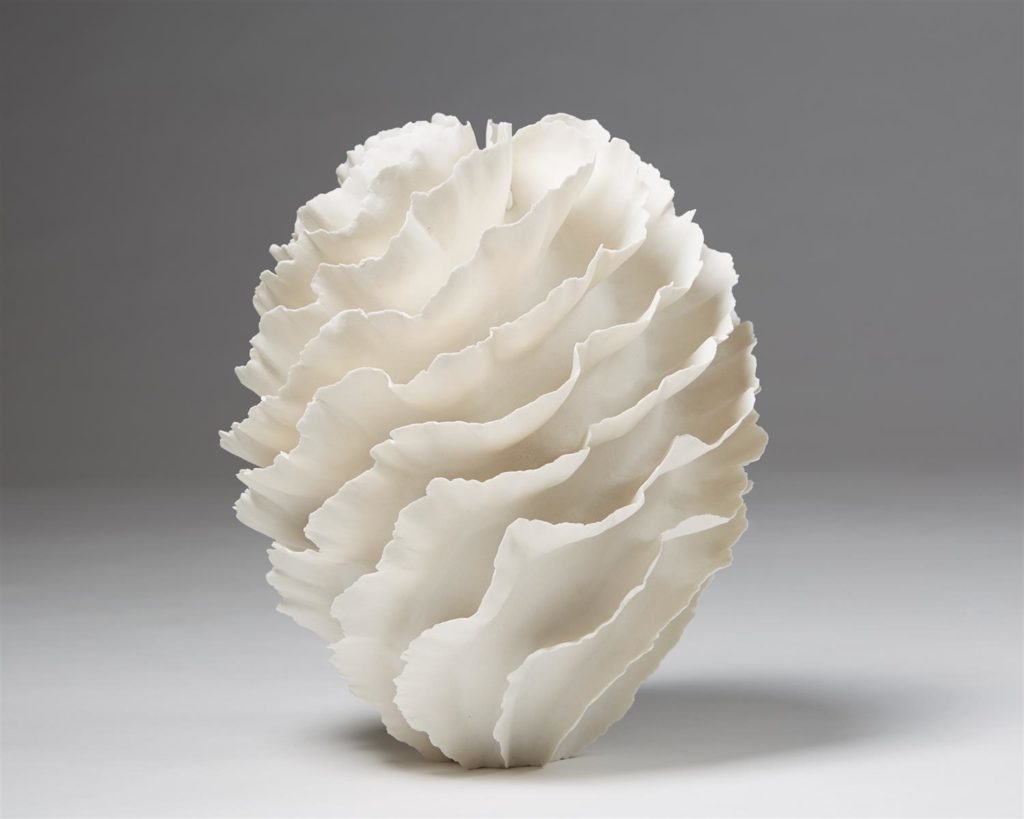 Vase, 37cm / 14 1/2'', unique, 2016