Vivianna Torun Bülow-Hübe – A Retrospective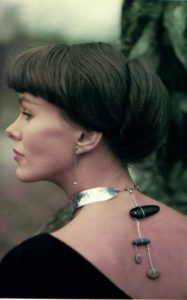 Vivianna Torun Bülow-Hübe is more than just an icon and is more than the first female silversmith to gain international notoriety. She was a true master that understood the materials she wielded. Torun captured movement and life in her pieces. Her works can be seen in the collections of the National Museum in Stockholm, the Museum of Modern Art in New York City, the Musee des Arts Decoratifs in Montreal and the Louvre in Paris. These museum acquisitions are symbols of Swedish excellence that emphasise craftsmanship and beauty. This wave of originality she created is one that none have been able to reach during and after her time.
The fluidity of her designs draws upon her childhood passion for figure skating and her interpretation of nature. She likened the way she used her tools to figure skating. "I prefer a resistant material, from which I can coax, as it was a fluid, curving movement. There's the connection with skating you see, the physical awareness in expressing the curves." The silver flows from one's body like water and pendants hang like droplets on leaves. The movement of skating and acts of nature combine to mould elegant symbols. Torun saw more than jewellery; she described her pieces as symbols that expressed the individual's essence.
Torun saw the beauty in how contrasting materials could bring balance to a piece. Even as a young student she crafted pieces with such thought and explored the visual narrative of other cultures. She was inspired by African collars, Torun used cane and brass to make the necklace pictured below:
Torun's ideology is no exception to the Swedish design mentality to materials; everything is chosen for a purpose. A stone is not just a stone, it is the pendant that hangs from the necklace like a steady pendulum. A contrast of texture and colour, Torun creates a sensory experience with her pieces.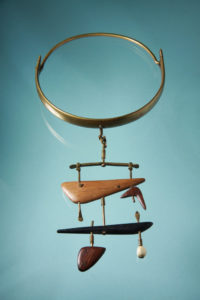 Pictured: Necklace by Torun Bülow-Hübe, Sweden, early 1950's. Sold to the National Museum, Stockholm
Her relationship to the jazz and art scenes in Paris allowed her to delve deeper into her craft and make pieces that would grace the bodies of various celebrities, including Billie Holiday, Ingrid Bergman, Oona O'Neill, Juliette Greco and Brigitte Bardot.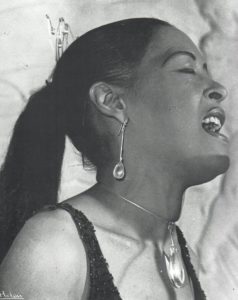 Pictured: Billie Holiday in Paris 1957, wearing silver hair-comb a necklace and earrings set.
Paris is also where she met Pablo Picasso, an admirer of her avantgarde style. Torun was exposed to the golden ages of abstraction and post-war modernism, a time where her pieces would draw similarities to Kandinsky's interpretation of movement and the graceful simplicity of other Scandinavian masters.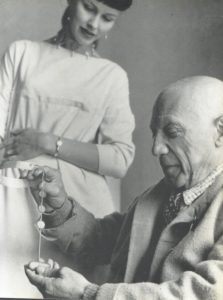 Pictured: Pablo Picasso admiring Torun's work.
In 1960, Torun was awarded the coveted Lunning Prize, the highest honour you could receive for Scandinavian design. She believed that she was awarded the prize due to the amount of attention that her mobile necklace received. The mobile necklace, so called for its ability to float freely about on its own axis. In honour of her award, an exhibition was held at NK Stockholm (Nordiska Kompaniet), and the first edition of the mobile necklaces was sold. After 20 years of searching Andrew Duncanson, director of Modernity says it was extraordinary to find the very first mobile necklace when considering that there are only three or four to have been made.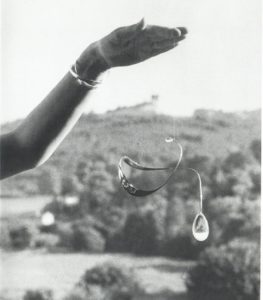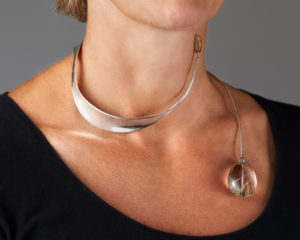 To this day you cannot mention Scandinavian design and not think of Vivianna Torun Bülow-Hübe. Her pieces are unmistakable, and her iconic style remains unmatched. "She has stuck to her own personal themes deepened them and refined them, ever faithful to her aesthetic of simplicity, functionality and meaning". – Ann Westin, an art historian, former gallery owner and author of the famed book ´Torun´, written from her conversations with Vivianna Torun Bülow-Hübe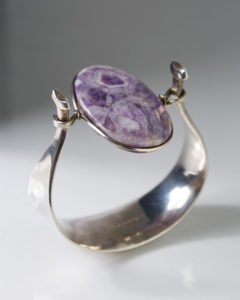 Bracelet designed by Torun Bülow-Hübe made at the workshop of Ove Bohlin, Sweden. 1964.
Ring designed by Torun Bülow-Hübe, France. 1950's.
Torun made the ring for Lennart Ehrenborg's wife. "The best ring I've made to date", she commented at the time.
2019-11-05