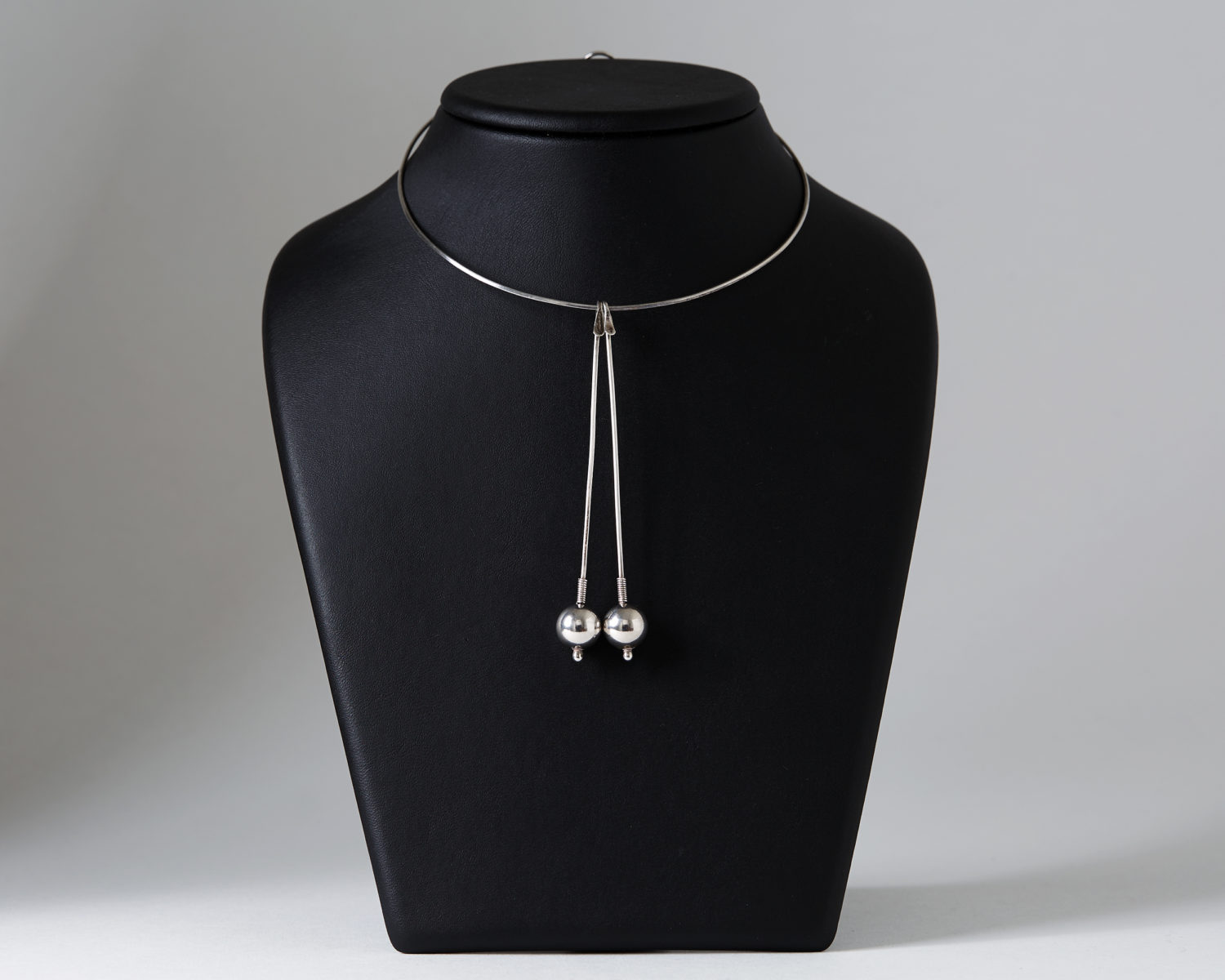 Necklace designed by Torun Bülow-Hübe,
France, 1950s.
Sterling silver.
Unique.
Designed for her own workshop in France.
Vivianna Torun Bülow-Hübe's jewellery references organic shapes and brings to mind plant leaves, blossoms, swirls, and the flow of water. Her minimalist forms and simple lines are sensual and achieve reduced elegance. She frequently combined silver with found pebbles, shells, wood, seeds, and fossils and used comparably inexpensive materials, such as granite, rock crystal, moonstone, and quartz.
Vivianna Torun Bülow-Hübe was a master jeweller and silversmith and is one of the most important Swedish designers of the twentieth century. She is known as 'Torun' and is the first female silversmith to have received international recognition. Throughout her career, Torun worked in Sweden, France, Germany, and Indonesia.
Simple silver neck rings with shapes suspended from thin arms belong to her most characteristic pieces. Torun used fine silver wire, skilfully coiled instead of soldered. Her work is characterised by a superb understanding of material and form.
D: 11 cm/ 4 1/4''
L: 9 cm/ 3 5/8''

Price: 75 000 SEK

Approximate price in your local currency
6 443 EUR
6 940 USD
5 536 GBP
964 169 JPY