Modernity exhibits at PAD-London in October
At this year's Pavilion of Art & Design fair we will present a variety of furniture pieces by the celebrated Scandinavian designers Finn Juhl, Ib Kofoed Larsen, Poul Henningsen, Kaare Klint and Josef Frank etc.

We are especially proud to present four unique pieces by the Danish master Peder Moos who had a very limited production. All pieces shown – a table, an armchair and two chairs – are handmade by the artist in the 1940's and are of museum quality.

We also exhibit a unique daybed by Kaare Klint made in 1917 for the Danish painter Albert Naur. We will furthermore show Ib Kofoed Larsen's magnificent mid-century "Elizabeth" sofa and two rare "Elizabeth" armchairs with footstool.

Another set of furniture that we would like to point out is two armchairs and a sofa by the Danish master Finn Juhl called NV45. This particular set is made in rosewood which is the rare version of this model.

We have over the years come to specialize on the lighting master Poul Henningsen's various table and ceiling lamps. The pieces that we carry are always from the very first years of production, and this year we have several rare lamps from his first edition 1926.

Alongside the furniture pieces, we will also show a selection of Märta Måås-Fjetterström rugs, among those the round red "Flowerbed" from 1944, only made in an edition of four.

The ceramics selected for this year's presentation will include works by the internationally acclaimed Swedish ceramic artist Mårten Medbo. You will also be able to view a selection of delicate porcelain pieces by the much-celebrated contemporary Copenhagen-based artist Sandra Davolio, and this year we will for the first time exhibit sterling corpus pieces by the renowned Danish artist Carsten From Anderssen.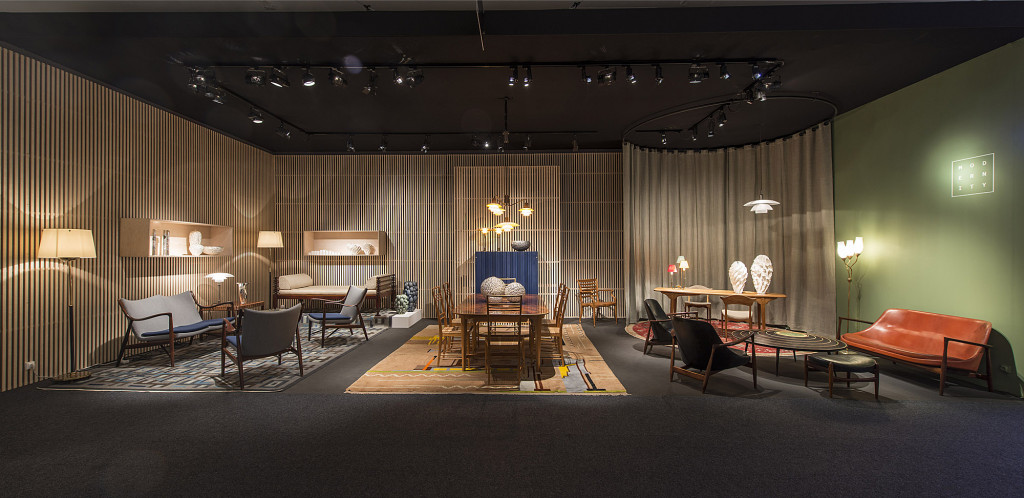 [#Beginning of Shooting Data Section] Taille d'image :L (7360 x 4912), FX 2015/10/12 12:30:27.70 Fuseau horaire/date :UTC+1, Heure d'été:Désactivée RAW (14 bits) Photographe :Herve Lewandowski Copyright :Herve Lewandowski Nikon D800E Objectif :14-24mm f/2.8G Focale :14mm Mode mise au point :AF-S Zone AF :Point sélectif VR : Réglage précis AF :Désactivé Ouverture :f/6.3 Vitesse d'obturation :1/2.5s Mode d'exposition :A Correction expo. :-1.0IL Régl. précis expo. : Mesure :Matricielle Sensibilité :ISO 100 Modèle : Balance des blancs :Auto1, 0, 0 Espace colorimétrique :Adobe RVB Réduc. bruit ISO :Normale Réduction du bruit :Désactivée D-Lighting actif :Désactivé Authentification : Contrôle du vignetage :Normal Contrôle auto de la distorsion :Désactivé Picture Control :[SD] Standard Fondé sur :[SD] Standard Réglage rapide :0 Accentuation :3 Contraste :0 Luminosité :0 Saturation :0 Teinte :0 Effets de filtres : Virage : Optimisation image : Mode couleur : Correction des tons : Réglage des teintes : Saturation : Accentuation : Latitude : Longitude : Altitude : Référence altitude : Cap géographique : UTC : Sys coord : [#End of Shooting Data Section]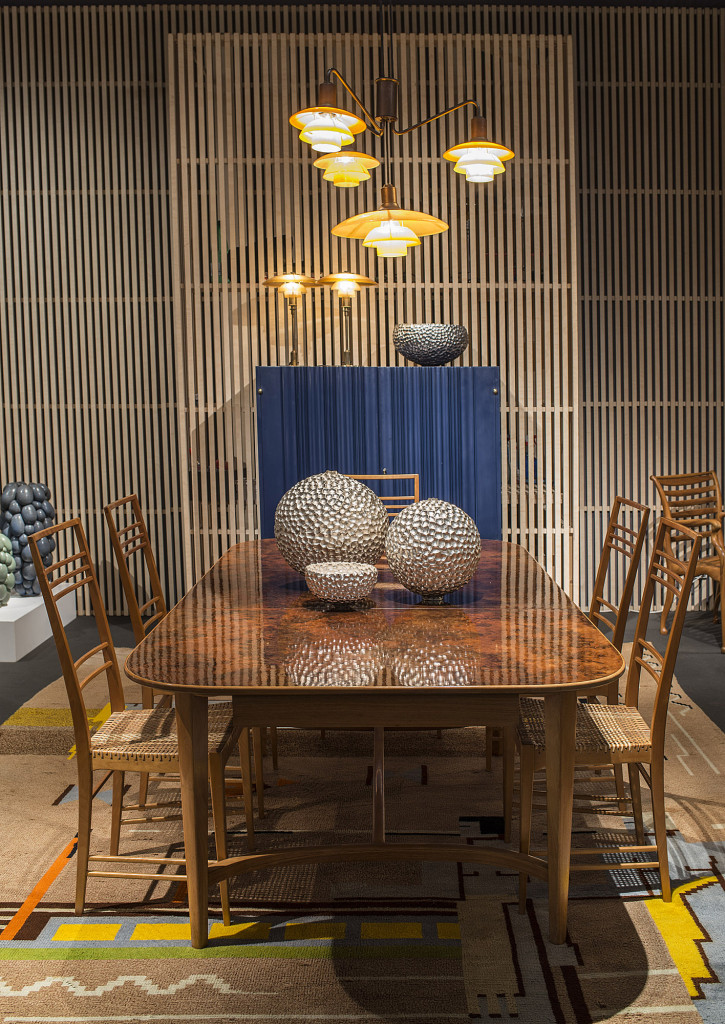 [#Beginning of Shooting Data Section] Taille d'image :L (7360 x 4912), FX 2015/10/12 12:35:46.90 Fuseau horaire/date :UTC+1, Heure d'été:Désactivée RAW (14 bits) Photographe :Herve Lewandowski Copyright :Herve Lewandowski Nikon D800E Objectif :35mm f/1.8G Focale :35mm Mode mise au point :AF-S Zone AF :Point sélectif VR : Réglage précis AF :Désactivé Ouverture :f/6.3 Vitesse d'obturation :1/3s Mode d'exposition :A Correction expo. :-0.7IL Régl. précis expo. : Mesure :Matricielle Sensibilité :ISO 100 Modèle : Balance des blancs :Auto1, 0, 0 Espace colorimétrique :Adobe RVB Réduc. bruit ISO :Normale Réduction du bruit :Désactivée D-Lighting actif :Désactivé Authentification : Contrôle du vignetage :Normal Contrôle auto de la distorsion :Désactivé Picture Control :[SD] Standard Fondé sur :[SD] Standard Réglage rapide :0 Accentuation :3 Contraste :0 Luminosité :0 Saturation :0 Teinte :0 Effets de filtres : Virage : Optimisation image : Mode couleur : Correction des tons : Réglage des teintes : Saturation : Accentuation : Latitude : Longitude : Altitude : Référence altitude : Cap géographique : UTC : Sys coord : [#End of Shooting Data Section]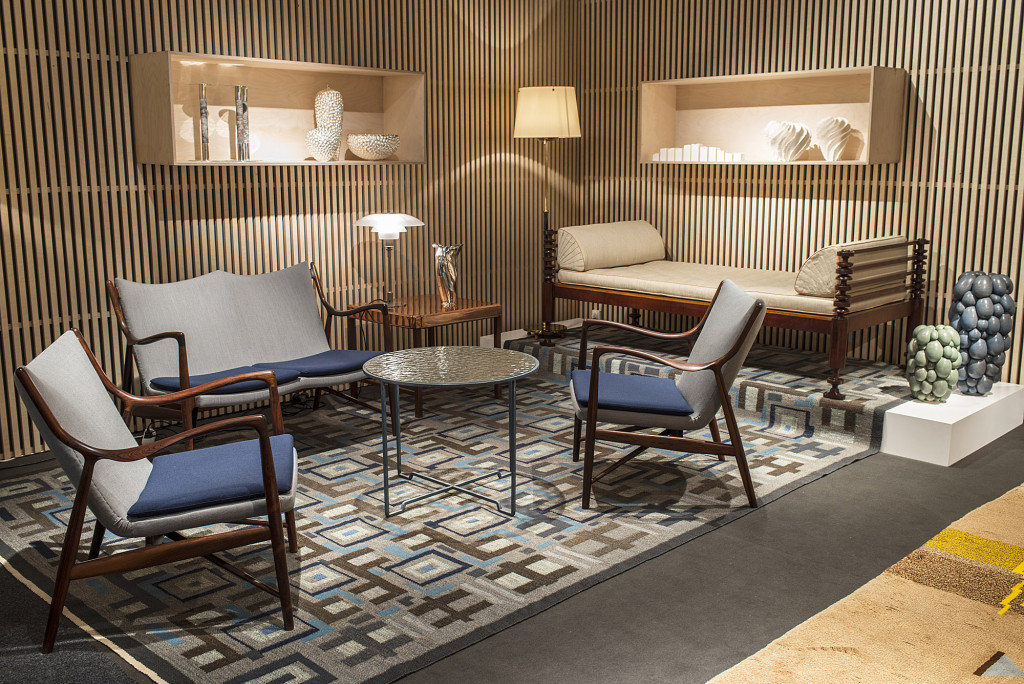 [#Beginning of Shooting Data Section] Taille d'image :L (7360 x 4912), FX 2015/10/12 12:38:51.20 Fuseau horaire/date :UTC+1, Heure d'été:Désactivée RAW (14 bits) Photographe :Herve Lewandowski Copyright :Herve Lewandowski Nikon D800E Objectif :35mm f/1.8G Focale :35mm Mode mise au point :AF-S Zone AF :Point sélectif VR : Réglage précis AF :Désactivé Ouverture :f/6.3 Vitesse d'obturation :1/2s Mode d'exposition :A Correction expo. :-0.7IL Régl. précis expo. : Mesure :Matricielle Sensibilité :ISO 100 Modèle : Balance des blancs :Auto1, 0, 0 Espace colorimétrique :Adobe RVB Réduc. bruit ISO :Normale Réduction du bruit :Désactivée D-Lighting actif :Désactivé Authentification : Contrôle du vignetage :Normal Contrôle auto de la distorsion :Désactivé Picture Control :[SD] Standard Fondé sur :[SD] Standard Réglage rapide :0 Accentuation :3 Contraste :0 Luminosité :0 Saturation :0 Teinte :0 Effets de filtres : Virage : Optimisation image : Mode couleur : Correction des tons : Réglage des teintes : Saturation : Accentuation : Latitude : Longitude : Altitude : Référence altitude : Cap géographique : UTC : Sys coord : [#End of Shooting Data Section]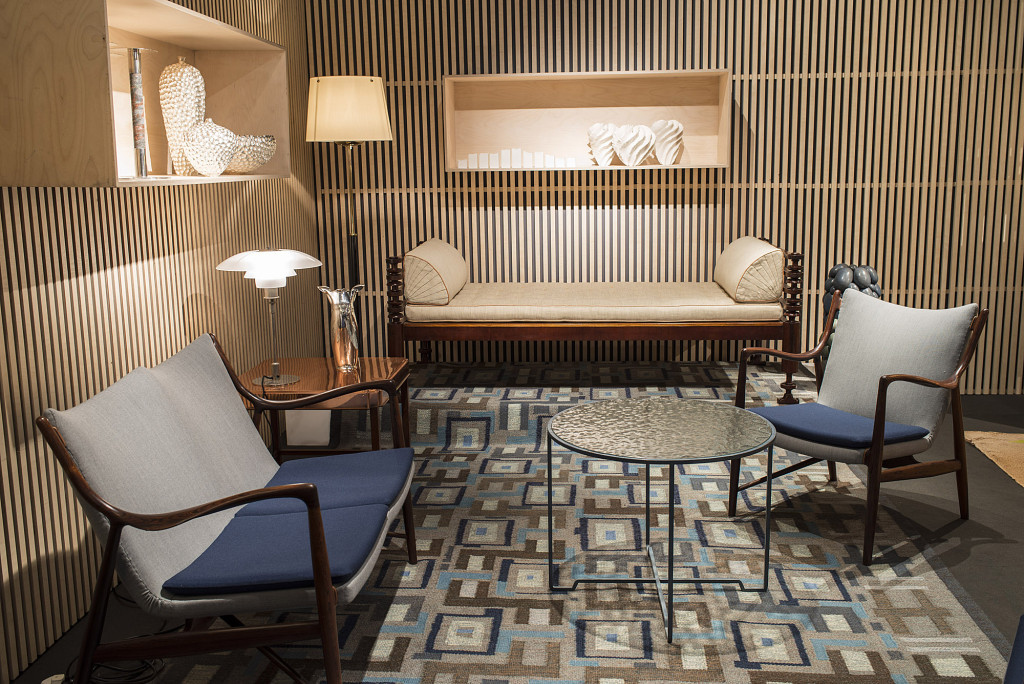 [#Beginning of Shooting Data Section] Taille d'image :L (7360 x 4912), FX 2015/10/12 12:40:45.70 Fuseau horaire/date :UTC+1, Heure d'été:Désactivée RAW (14 bits) Photographe :Herve Lewandowski Copyright :Herve Lewandowski Nikon D800E Objectif :35mm f/1.8G Focale :35mm Mode mise au point :AF-S Zone AF :Point sélectif VR : Réglage précis AF :Désactivé Ouverture :f/6.3 Vitesse d'obturation :1/2s Mode d'exposition :A Correction expo. :0IL Régl. précis expo. : Mesure :Matricielle Sensibilité :ISO 100 Modèle : Balance des blancs :Auto1, 0, 0 Espace colorimétrique :Adobe RVB Réduc. bruit ISO :Normale Réduction du bruit :Désactivée D-Lighting actif :Désactivé Authentification : Contrôle du vignetage :Normal Contrôle auto de la distorsion :Désactivé Picture Control :[SD] Standard Fondé sur :[SD] Standard Réglage rapide :0 Accentuation :3 Contraste :0 Luminosité :0 Saturation :0 Teinte :0 Effets de filtres : Virage : Optimisation image : Mode couleur : Correction des tons : Réglage des teintes : Saturation : Accentuation : Latitude : Longitude : Altitude : Référence altitude : Cap géographique : UTC : Sys coord : [#End of Shooting Data Section]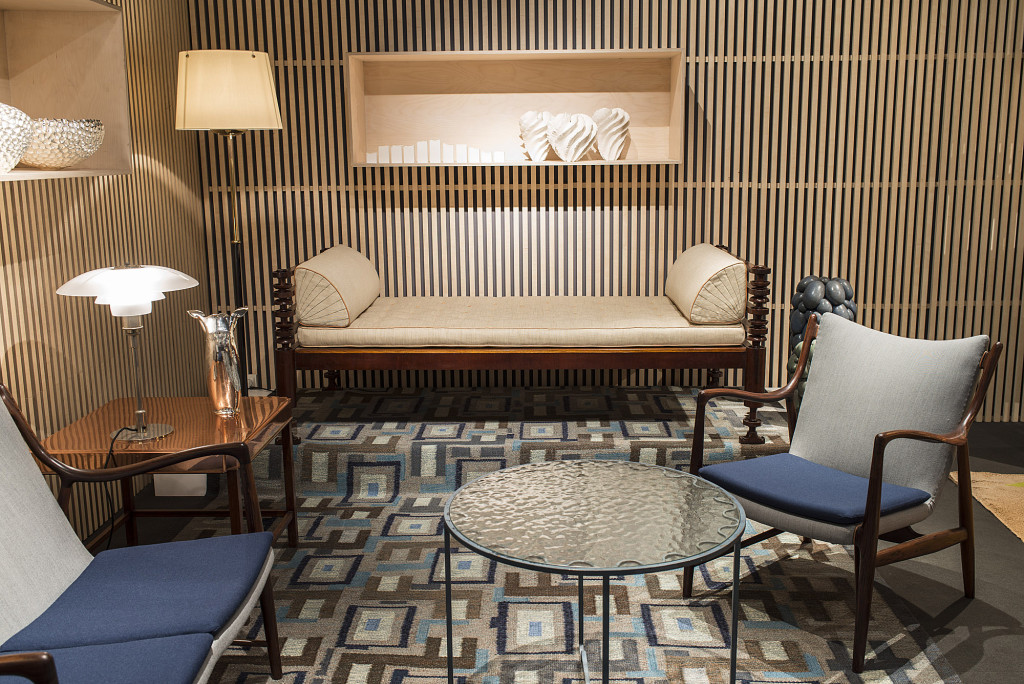 [#Beginning of Shooting Data Section] Taille d'image :L (7360 x 4912), FX 2015/10/12 12:42:02.80 Fuseau horaire/date :UTC+1, Heure d'été:Désactivée RAW (14 bits) Photographe :Herve Lewandowski Copyright :Herve Lewandowski Nikon D800E Objectif :35mm f/1.8G Focale :35mm Mode mise au point :AF-S Zone AF :Point sélectif VR : Réglage précis AF :Désactivé Ouverture :f/6.3 Vitesse d'obturation :1/1.6s Mode d'exposition :A Correction expo. :+0.3IL Régl. précis expo. : Mesure :Matricielle Sensibilité :ISO 100 Modèle : Balance des blancs :Auto1, 0, 0 Espace colorimétrique :Adobe RVB Réduc. bruit ISO :Normale Réduction du bruit :Désactivée D-Lighting actif :Désactivé Authentification : Contrôle du vignetage :Normal Contrôle auto de la distorsion :Désactivé Picture Control :[SD] Standard Fondé sur :[SD] Standard Réglage rapide :0 Accentuation :3 Contraste :0 Luminosité :0 Saturation :0 Teinte :0 Effets de filtres : Virage : Optimisation image : Mode couleur : Correction des tons : Réglage des teintes : Saturation : Accentuation : Latitude : Longitude : Altitude : Référence altitude : Cap géographique : UTC : Sys coord : [#End of Shooting Data Section]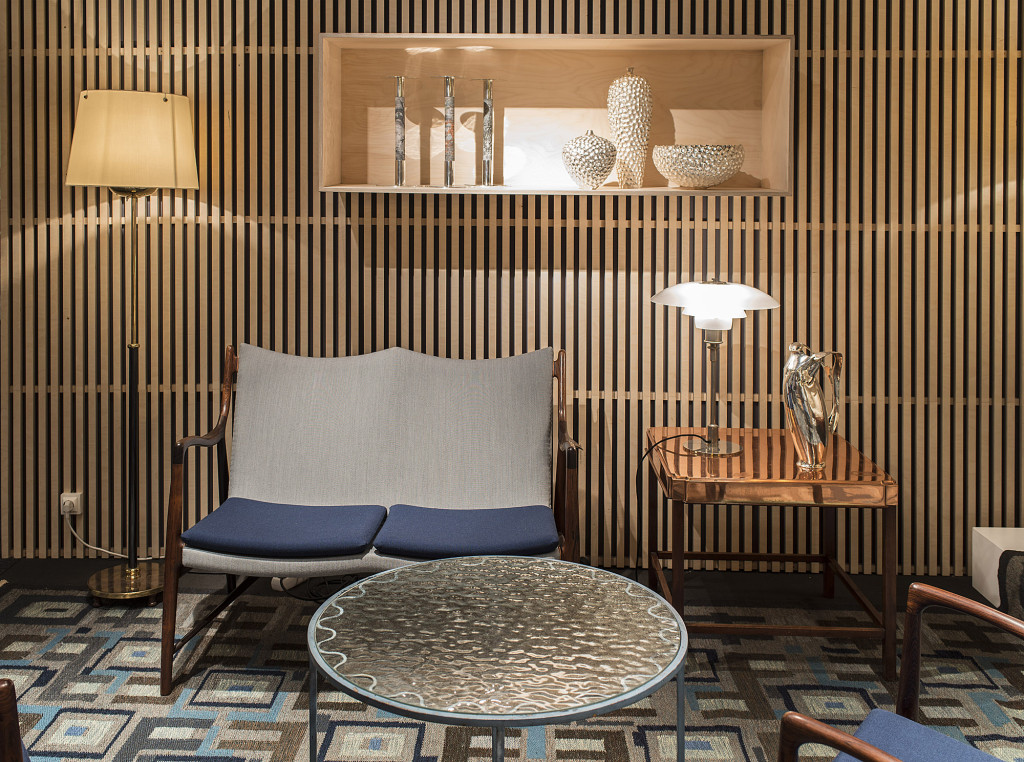 [#Beginning of Shooting Data Section] Taille d'image :L (7360 x 4912), FX 2015/10/12 12:43:03.40 Fuseau horaire/date :UTC+1, Heure d'été:Désactivée RAW (14 bits) Photographe :Herve Lewandowski Copyright :Herve Lewandowski Nikon D800E Objectif :35mm f/1.8G Focale :35mm Mode mise au point :AF-S Zone AF :Point sélectif VR : Réglage précis AF :Désactivé Ouverture :f/6.3 Vitesse d'obturation :1/1.3s Mode d'exposition :A Correction expo. :+0.3IL Régl. précis expo. : Mesure :Matricielle Sensibilité :ISO 100 Modèle : Balance des blancs :Auto1, 0, 0 Espace colorimétrique :Adobe RVB Réduc. bruit ISO :Normale Réduction du bruit :Désactivée D-Lighting actif :Désactivé Authentification : Contrôle du vignetage :Normal Contrôle auto de la distorsion :Désactivé Picture Control :[SD] Standard Fondé sur :[SD] Standard Réglage rapide :0 Accentuation :3 Contraste :0 Luminosité :0 Saturation :0 Teinte :0 Effets de filtres : Virage : Optimisation image : Mode couleur : Correction des tons : Réglage des teintes : Saturation : Accentuation : Latitude : Longitude : Altitude : Référence altitude : Cap géographique : UTC : Sys coord : [#End of Shooting Data Section]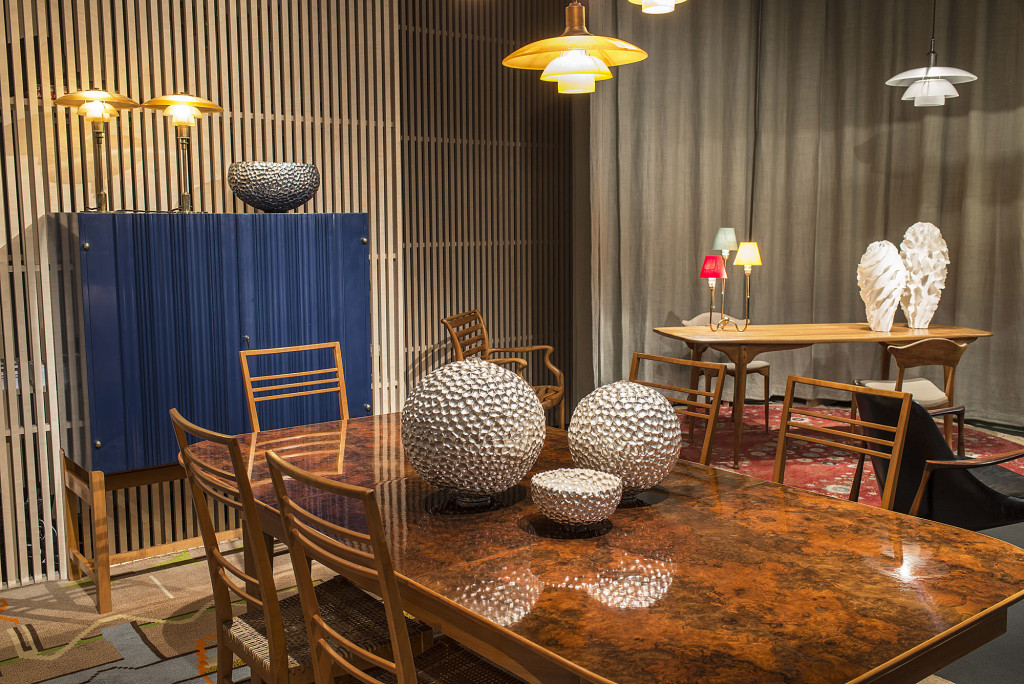 [#Beginning of Shooting Data Section] Taille d'image :L (7360 x 4912), FX 2015/10/12 12:45:34.30 Fuseau horaire/date :UTC+1, Heure d'été:Désactivée RAW (14 bits) Photographe :Herve Lewandowski Copyright :Herve Lewandowski Nikon D800E Objectif :35mm f/1.8G Focale :35mm Mode mise au point :AF-S Zone AF :Point sélectif VR : Réglage précis AF :Désactivé Ouverture :f/8 Vitesse d'obturation :1/1.6s Mode d'exposition :A Correction expo. :-0.7IL Régl. précis expo. : Mesure :Matricielle Sensibilité :ISO 100 Modèle : Balance des blancs :Auto1, 0, 0 Espace colorimétrique :Adobe RVB Réduc. bruit ISO :Normale Réduction du bruit :Désactivée D-Lighting actif :Désactivé Authentification : Contrôle du vignetage :Normal Contrôle auto de la distorsion :Désactivé Picture Control :[SD] Standard Fondé sur :[SD] Standard Réglage rapide :0 Accentuation :3 Contraste :0 Luminosité :0 Saturation :0 Teinte :0 Effets de filtres : Virage : Optimisation image : Mode couleur : Correction des tons : Réglage des teintes : Saturation : Accentuation : Latitude : Longitude : Altitude : Référence altitude : Cap géographique : UTC : Sys coord : [#End of Shooting Data Section]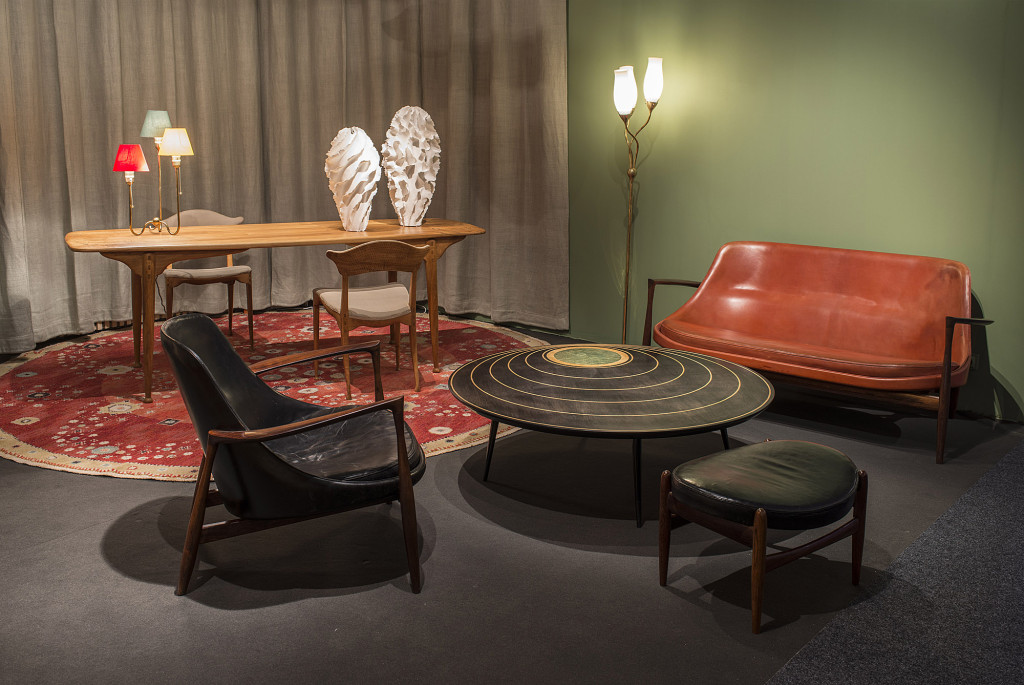 [#Beginning of Shooting Data Section] Taille d'image :L (7360 x 4912), FX 2015/10/12 12:48:00.90 Fuseau horaire/date :UTC+1, Heure d'été:Désactivée RAW (14 bits) Photographe :Herve Lewandowski Copyright :Herve Lewandowski Nikon D800E Objectif :35mm f/1.8G Focale :35mm Mode mise au point :AF-S Zone AF :Point sélectif VR : Réglage précis AF :Désactivé Ouverture :f/8 Vitesse d'obturation :1/1.3s Mode d'exposition :A Correction expo. :-0.7IL Régl. précis expo. : Mesure :Matricielle Sensibilité :ISO 100 Modèle : Balance des blancs :Auto1, 0, 0 Espace colorimétrique :Adobe RVB Réduc. bruit ISO :Normale Réduction du bruit :Désactivée D-Lighting actif :Désactivé Authentification : Contrôle du vignetage :Normal Contrôle auto de la distorsion :Désactivé Picture Control :[SD] Standard Fondé sur :[SD] Standard Réglage rapide :0 Accentuation :3 Contraste :0 Luminosité :0 Saturation :0 Teinte :0 Effets de filtres : Virage : Optimisation image : Mode couleur : Correction des tons : Réglage des teintes : Saturation : Accentuation : Latitude : Longitude : Altitude : Référence altitude : Cap géographique : UTC : Sys coord : [#End of Shooting Data Section]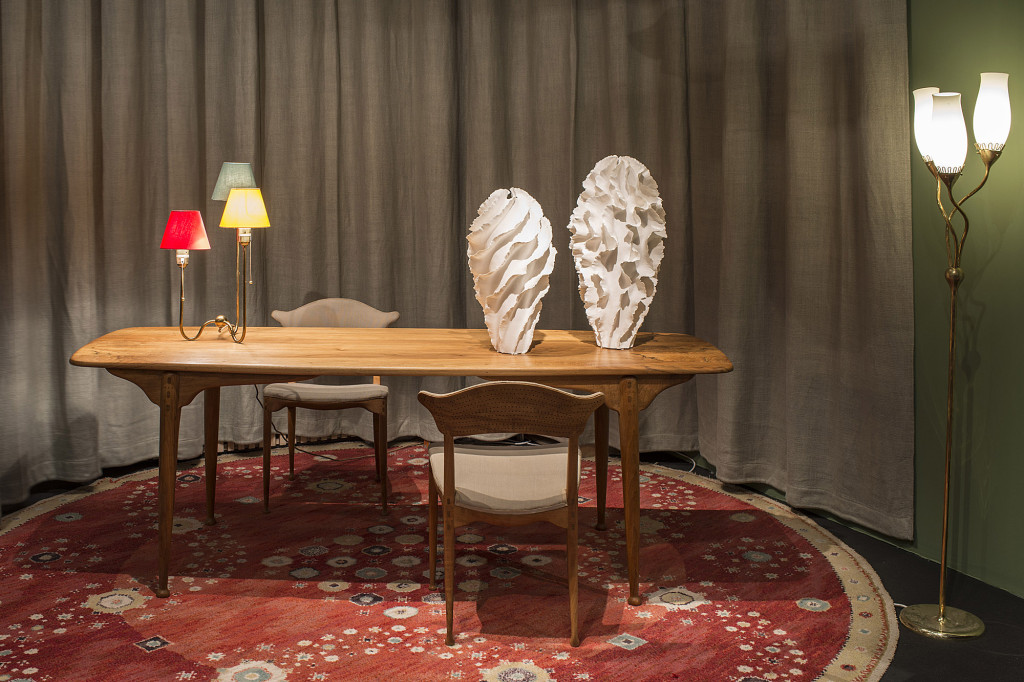 [#Beginning of Shooting Data Section] Taille d'image :L (7360 x 4912), FX 2015/10/12 12:50:49.80 Fuseau horaire/date :UTC+1, Heure d'été:Désactivée RAW (14 bits) Photographe :Herve Lewandowski Copyright :Herve Lewandowski Nikon D800E Objectif :35mm f/1.8G Focale :35mm Mode mise au point :AF-S Zone AF :Point sélectif VR : Réglage précis AF :Désactivé Ouverture :f/8 Vitesse d'obturation :1/2s Mode d'exposition :A Correction expo. :-0.7IL Régl. précis expo. : Mesure :Matricielle Sensibilité :ISO 100 Modèle : Balance des blancs :Auto1, 0, 0 Espace colorimétrique :Adobe RVB Réduc. bruit ISO :Normale Réduction du bruit :Désactivée D-Lighting actif :Désactivé Authentification : Contrôle du vignetage :Normal Contrôle auto de la distorsion :Désactivé Picture Control :[SD] Standard Fondé sur :[SD] Standard Réglage rapide :0 Accentuation :3 Contraste :0 Luminosité :0 Saturation :0 Teinte :0 Effets de filtres : Virage : Optimisation image : Mode couleur : Correction des tons : Réglage des teintes : Saturation : Accentuation : Latitude : Longitude : Altitude : Référence altitude : Cap géographique : UTC : Sys coord : [#End of Shooting Data Section]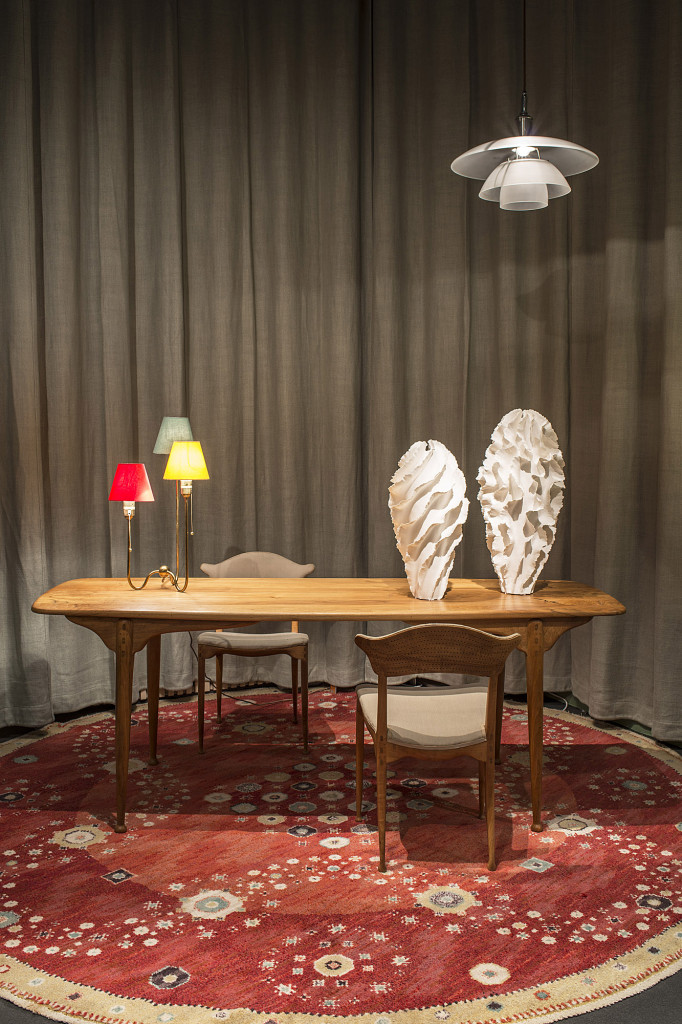 [#Beginning of Shooting Data Section] Taille d'image :L (7360 x 4912), FX 2015/10/12 12:51:40.40 Fuseau horaire/date :UTC+1, Heure d'été:Désactivée RAW (14 bits) Photographe :Herve Lewandowski Copyright :Herve Lewandowski Nikon D800E Objectif :35mm f/1.8G Focale :35mm Mode mise au point :AF-S Zone AF :Point sélectif VR : Réglage précis AF :Désactivé Ouverture :f/8 Vitesse d'obturation :1/2.5s Mode d'exposition :A Correction expo. :-0.7IL Régl. précis expo. : Mesure :Matricielle Sensibilité :ISO 100 Modèle : Balance des blancs :Auto1, 0, 0 Espace colorimétrique :Adobe RVB Réduc. bruit ISO :Normale Réduction du bruit :Désactivée D-Lighting actif :Désactivé Authentification : Contrôle du vignetage :Normal Contrôle auto de la distorsion :Désactivé Picture Control :[SD] Standard Fondé sur :[SD] Standard Réglage rapide :0 Accentuation :3 Contraste :0 Luminosité :0 Saturation :0 Teinte :0 Effets de filtres : Virage : Optimisation image : Mode couleur : Correction des tons : Réglage des teintes : Saturation : Accentuation : Latitude : Longitude : Altitude : Référence altitude : Cap géographique : UTC : Sys coord : [#End of Shooting Data Section]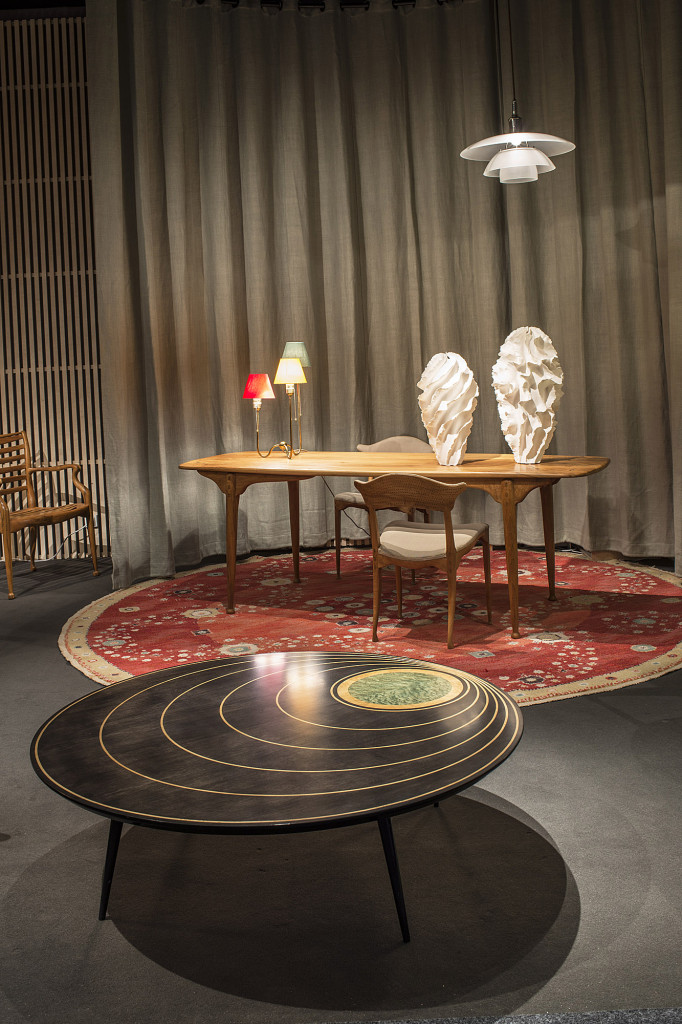 [#Beginning of Shooting Data Section] Taille d'image :L (7360 x 4912), FX 2015/10/12 12:59:54.40 Fuseau horaire/date :UTC+1, Heure d'été:Désactivée RAW (14 bits) Photographe :Herve Lewandowski Copyright :Herve Lewandowski Nikon D800E Objectif :35mm f/1.8G Focale :35mm Mode mise au point :AF-S Zone AF :Point sélectif VR : Réglage précis AF :Désactivé Ouverture :f/8 Vitesse d'obturation :1/1.3s Mode d'exposition :A Correction expo. :-0.3IL Régl. précis expo. : Mesure :Matricielle Sensibilité :ISO 100 Modèle : Balance des blancs :Auto1, 0, 0 Espace colorimétrique :Adobe RVB Réduc. bruit ISO :Normale Réduction du bruit :Désactivée D-Lighting actif :Désactivé Authentification : Contrôle du vignetage :Normal Contrôle auto de la distorsion :Désactivé Picture Control :[SD] Standard Fondé sur :[SD] Standard Réglage rapide :0 Accentuation :3 Contraste :0 Luminosité :0 Saturation :0 Teinte :0 Effets de filtres : Virage : Optimisation image : Mode couleur : Correction des tons : Réglage des teintes : Saturation : Accentuation : Latitude : Longitude : Altitude : Référence altitude : Cap géographique : UTC : Sys coord : [#End of Shooting Data Section]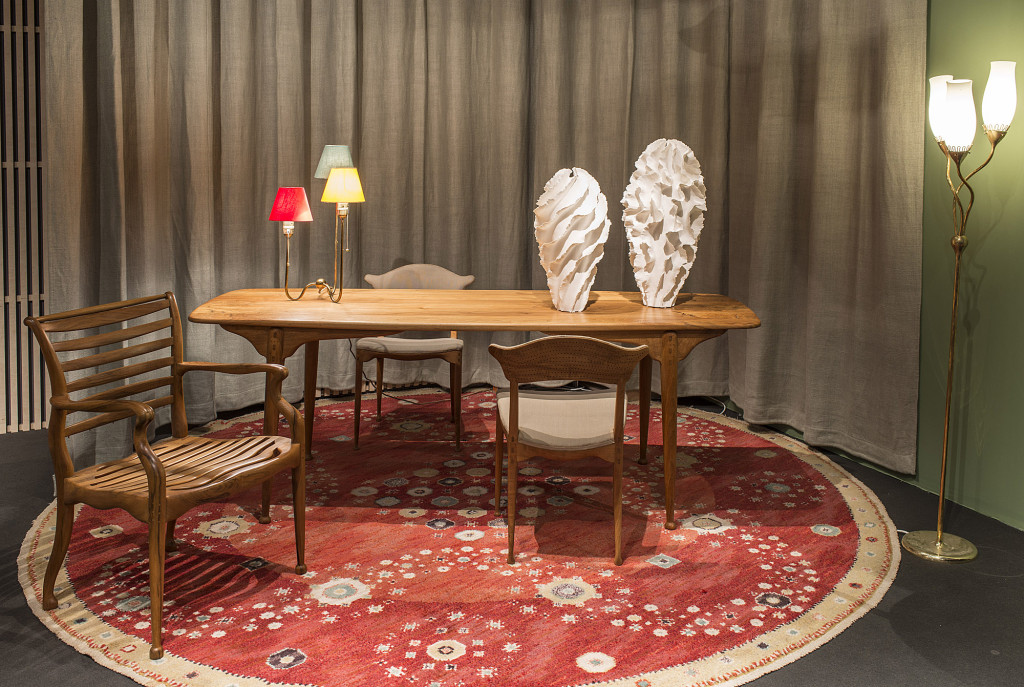 [#Beginning of Shooting Data Section] Taille d'image :L (7360 x 4912), FX 2015/10/12 12:50:30.30 Fuseau horaire/date :UTC+1, Heure d'été:Désactivée RAW (14 bits) Photographe :Herve Lewandowski Copyright :Herve Lewandowski Nikon D800E Objectif :35mm f/1.8G Focale :35mm Mode mise au point :AF-S Zone AF :Point sélectif VR : Réglage précis AF :Désactivé Ouverture :f/8 Vitesse d'obturation :1/2s Mode d'exposition :A Correction expo. :-0.7IL Régl. précis expo. : Mesure :Matricielle Sensibilité :ISO 100 Modèle : Balance des blancs :Auto1, 0, 0 Espace colorimétrique :Adobe RVB Réduc. bruit ISO :Normale Réduction du bruit :Désactivée D-Lighting actif :Désactivé Authentification : Contrôle du vignetage :Normal Contrôle auto de la distorsion :Désactivé Picture Control :[SD] Standard Fondé sur :[SD] Standard Réglage rapide :0 Accentuation :3 Contraste :0 Luminosité :0 Saturation :0 Teinte :0 Effets de filtres : Virage : Optimisation image : Mode couleur : Correction des tons : Réglage des teintes : Saturation : Accentuation : Latitude : Longitude : Altitude : Référence altitude : Cap géographique : UTC : Sys coord : [#End of Shooting Data Section]