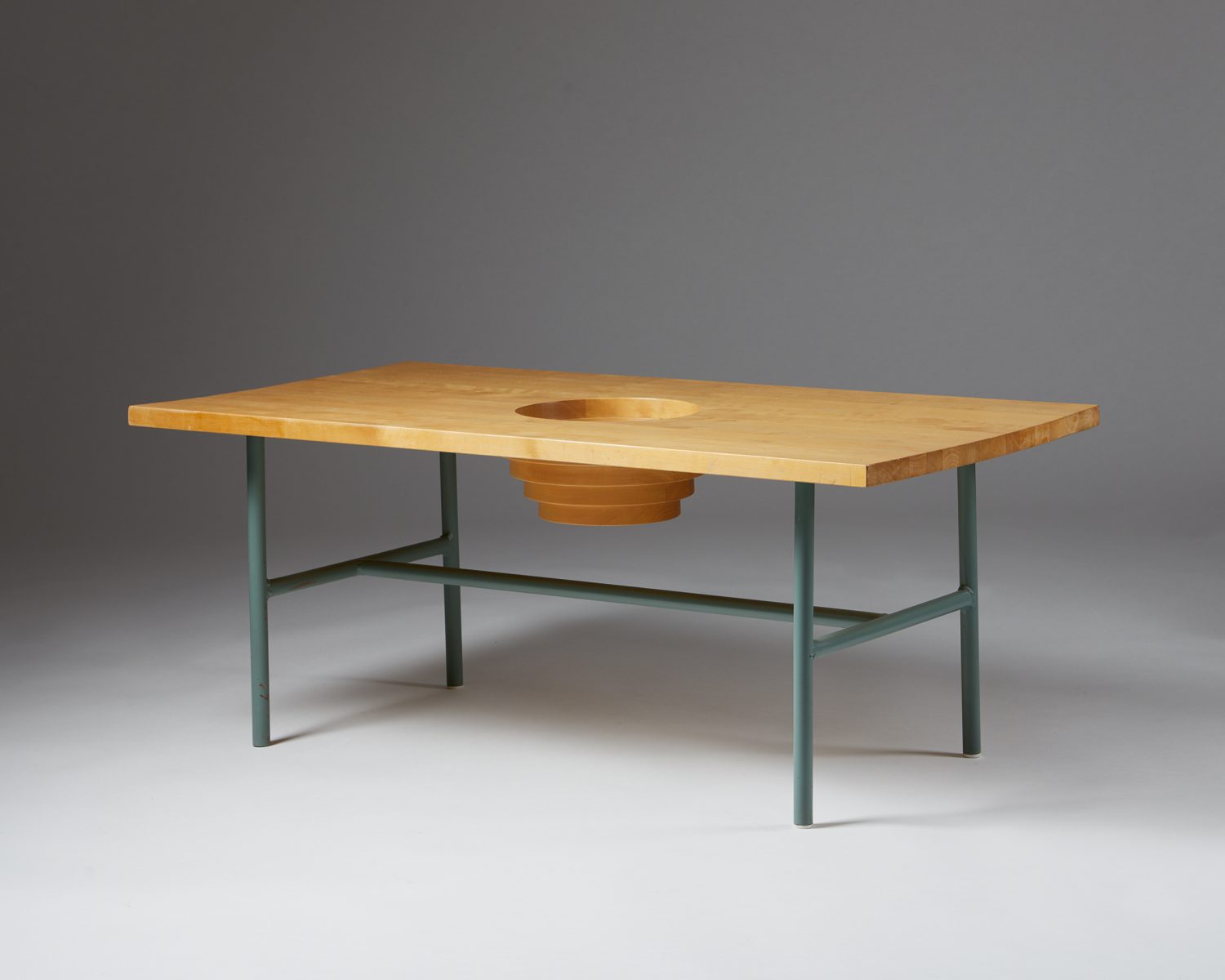 Occasional table designed by Thomas Sandell for Asplund,
Sweden, 1990s.
Birch and lacquered tubular steel.
The significance of this piece lies in its contrasts. Initially designed for the company Asplund, the table has a solid birch top with a built-in fruit bowl on a green lacquered base. While the convex outside of the bowl is composed of blocks to create a pyramid effect, the inside is entirely flat and smooth, creating a very intriguing design variation. The lower part of the table looks industrial with its welded metal base, and yet it shows such unique wooden handicraft on top.
This particular table might be the only one ever made and comes from the designer's private collection. Asplund frequently commissioned designers to create exciting pieces that never went into production; this table proved very expensive to produce since creating a table with an inbuilt wooden bowl was and still is extremely difficult.
H: 49 cm / 1' 7 1/4"
L: 120 cm / 3' 11 1/4"
D: 63.5 cm / 2' 3/4"

Price: on application