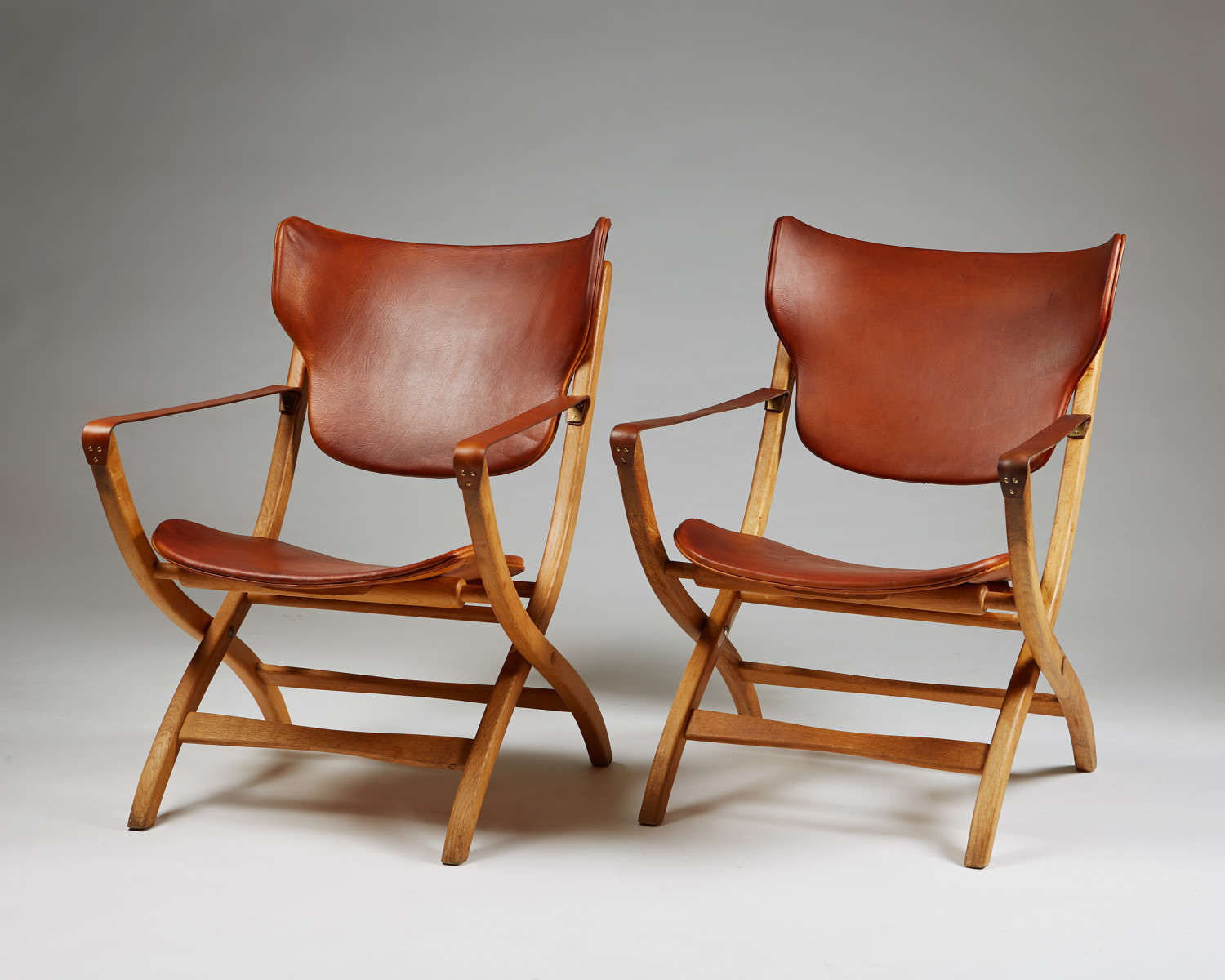 Pair of folding armchairs "Egyptian Chair" designed by Poul Hundevad,
Denmark, 1950's.
Oak and natural leather.
Sold as a pair.
H: 80 cm/ 31 1/2''
W: 54 cm/ 21 1/4''
D: 68 cm/ 26 3/4''
Seat H: 38 cm/ 15''
The Egyptian folding chairs were designed and made by Poul Hundevad in his own studio at Vamdrup, Denmark, in the 1950's. Hundevad was very influenced by early historic furniture designs and studied the construction of Egyptian examples of chairs, which he re-interpreted to create a chair with historic references but with a thoroughly modern look. With the contours of the wood, it is hard to tell where one piece starts and the other ends. The lines of the Egyptian Chair are exactly what author Elizabeth Wilhide described when she wrote that Danish joining techniques allowed "separate members such as backs, arms and legs to read as a single, fluid whole."
Hundevad also made a modern interpretation of a famous folding chair, the Guldhöj stool, found in a burial mound in Vamdrup and dating back to the Scandinavian bronze age.

* SOLD *