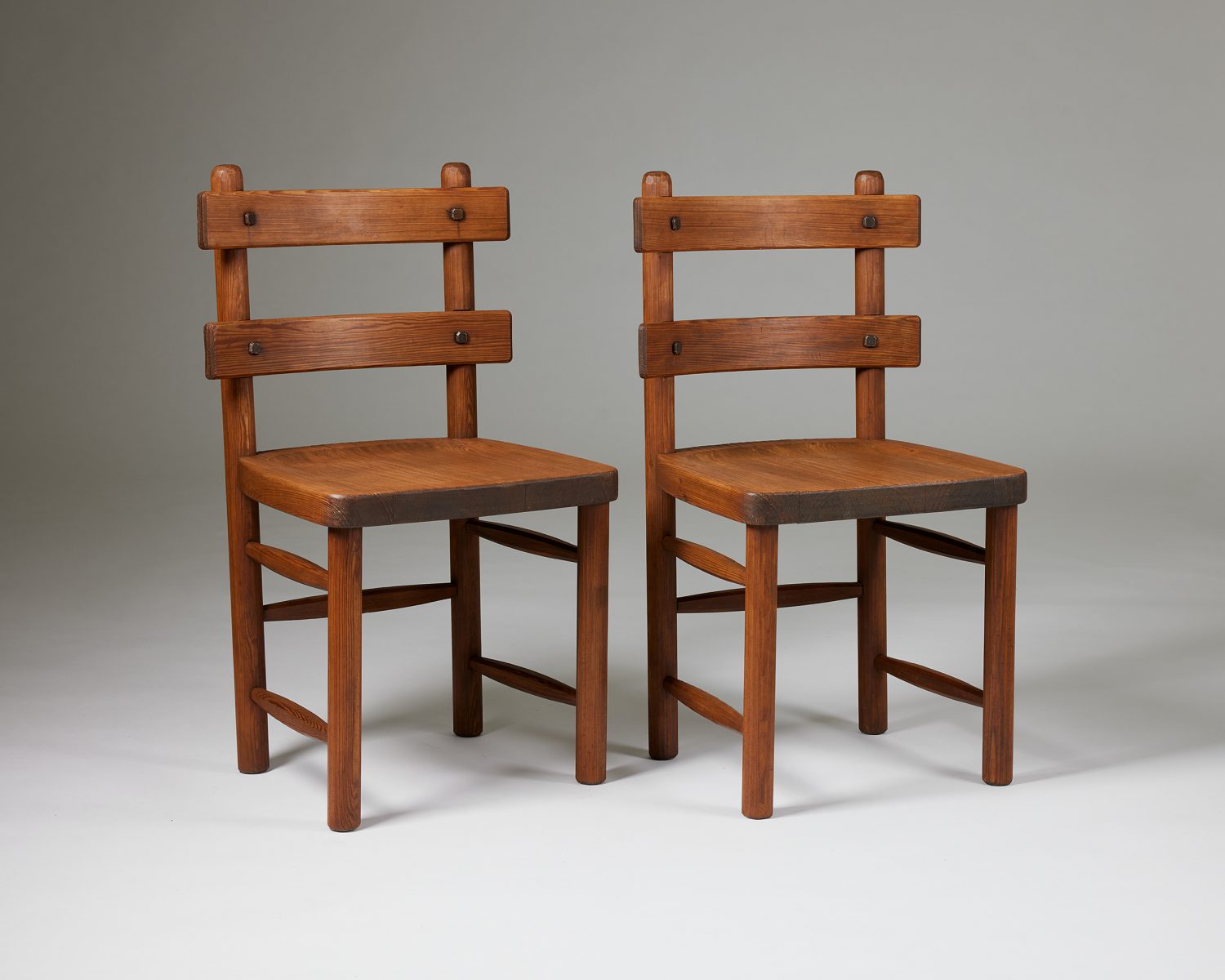 Pair of 'Sandhamn' chairs designed by Axel Einar Hjorth for Nordiska Kompaniet,
Sweden, 1932.
Hand-carved solid pine, and iron hardware.
Maker's mark under each seat.
Provenance: From a private Swedish collection.
These examples were made in the 1930s.
Axel Einar Hjorth (1888 – 1959) was one of Sweden's greatest furniture designers. Between 1927 and 1938, he was the chief architect at Nordiska Kompaniet – the most important position a furniture designer could hold during the interwar period. He represented Sweden at international fairs worldwide, promoting contemporary Swedish decorative arts. Hjorth participated in the 1923 Gothenburg Exhibition, the 1929 World Exhibition in Barcelona, the 1930 Stockholm Exhibition, and the 1939 World Exhibition in New York. Following international acclaim, he was commissioned to create interiors for the Shah of Persia and Nordiska Kompaniet's Paris branch, amongst other projects. Hjorth's work — at the crossover of Swedish Grace and Modernism — is considered among the most important in Swedish design history.
H: 86.5 cm / 2' 10''
W: 49.5 cm / 19 1/2''
D: 41 cm / 16''
SH: 45.5 cm / 18''

* SOLD *