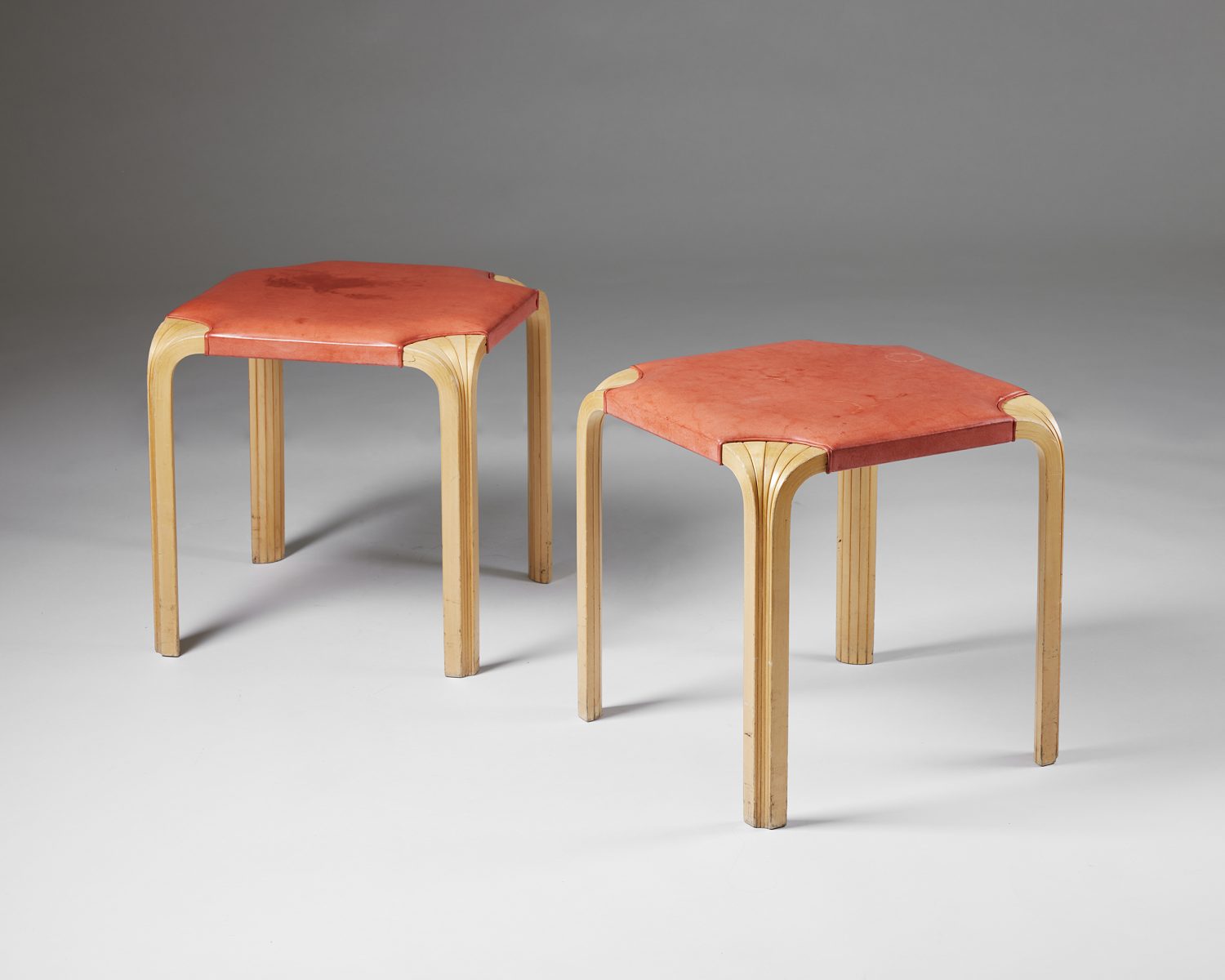 Pair of stools model X601 designed by Alvar Aalto for Artek,
Finland, 1950s.
Birch and original leather.
Model X601 is one stool variation from Alvar Aalto's famous fan leg series, named after the design's fan-like corners. This is the original red leather. The sculptural legs are dowelled to the seat, making the overall construction very stable.
Alvar Aalto was Finland's most acclaimed architect and designer. His work includes architecture, furniture, lighting, and glassware, as well as sculptures and paintings. He never regarded himself as an artist, seeing painting and sculpture as "branches of the tree whose trunk is architecture." Aalto adopted the principles of user-friendly, functional design in his architecture. It was characteristic for him to treat each building as a complete work of art – right down to the furniture and light fittings. The design of his furniture combined practicality and aesthetics with series production, encouraging a more beautiful everyday life at home.
H: 46 cm / 18"
W: 45.5 cm / 17 3/4"
D: 45.5 cm / 17 3/4"

Price: 65 000 SEK for the pair.

Approximate price in your local currency
5 599 EUR
6 011 USD
4 868 GBP
845 589 JPY