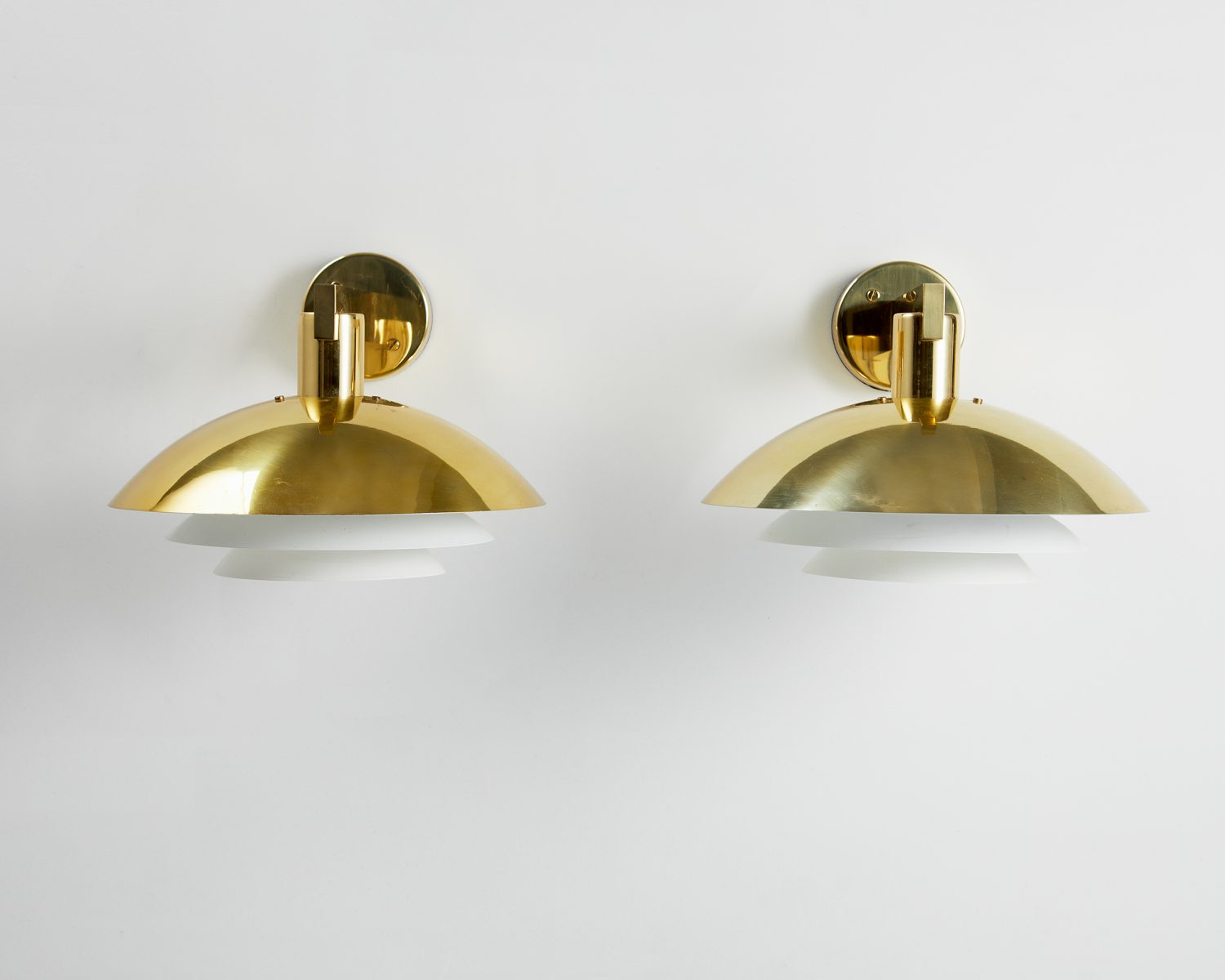 Pair of wall lights designed by Hans-Agne Jakobsson,
Sweden, 1960's.
Brass and lacquered brass.
Provenance: Näsby Slott, Täby.
Active between the 1950s and 1970s—in the golden age of Scandinavian design—Swedish interior decorator and furniture designer Hans-Agne Jakobsson is best remembered for his softly glowing, glare-free lighting fixtures, which were inspired by the "organic modern" approaches of Danish lighting master Poul Henningsen and Finnish icon Alvar Aalto. Experimenting with a wide range of materials—including brass, iron, glass, fabric, and wood shavings—Jakobsson mastered both the direction and colour of light. His designs are known for their hidden bulbs and streamlined ornamentation, which created diffused, muted lighting. A prolific career to say the least, his company produced over 2,000 separate Hans-Agne Jakobsson lamp designs.
L: 40 cm / 15 3/4''
W: 31 cm / 12 1/4''

Price: 35 000 SEK for the pair

Approximate price in your local currency
3 004 EUR
3 218 USD
2 593 GBP
449 469 JPY