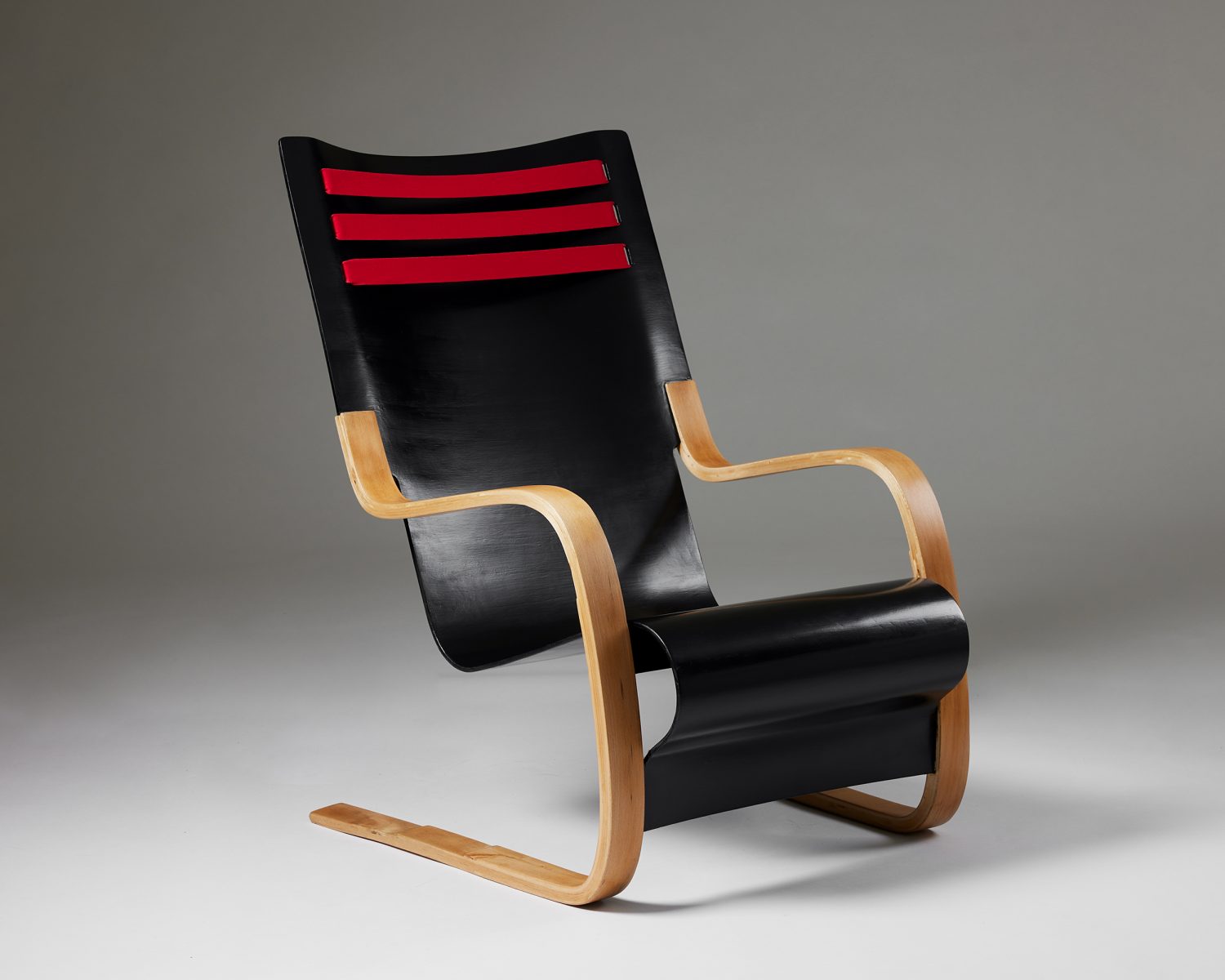 Rare high-back chair model 402 designed by Alvar Aalto for OY Huonekalu-ja Rakennustyötehdas AB,
Finland, 1930s.
Bent plywood, beech, and textile bands.
This armchair is a rare high-back version of Alvar Aalto's model 402, which was produced for a short period during the 1930s. The stepped base is found only in the very first production. The chair is built as a free cantilever, ingeniously held up without back legs. Three red textile bands at the top of the backrest strikingly contrast the black and honey-coloured wood and offer extra support for the head.
Alvar Aalto is a recognised master of modern architecture and design. His work includes furniture and houseware designs, which evolved organically from his architectural work. Aalto's singular aesthetic defined Finnish design like no other. Through attention to detail and an innovative use of materials, his pieces achieve a sense of harmony with nature whilst combining functionalism with beauty.
H: 92.5 cm / 3' 1/2''
W: 60.5 cm / 2'
D: 88 cm / 2' 10 3/4''

Price: on application