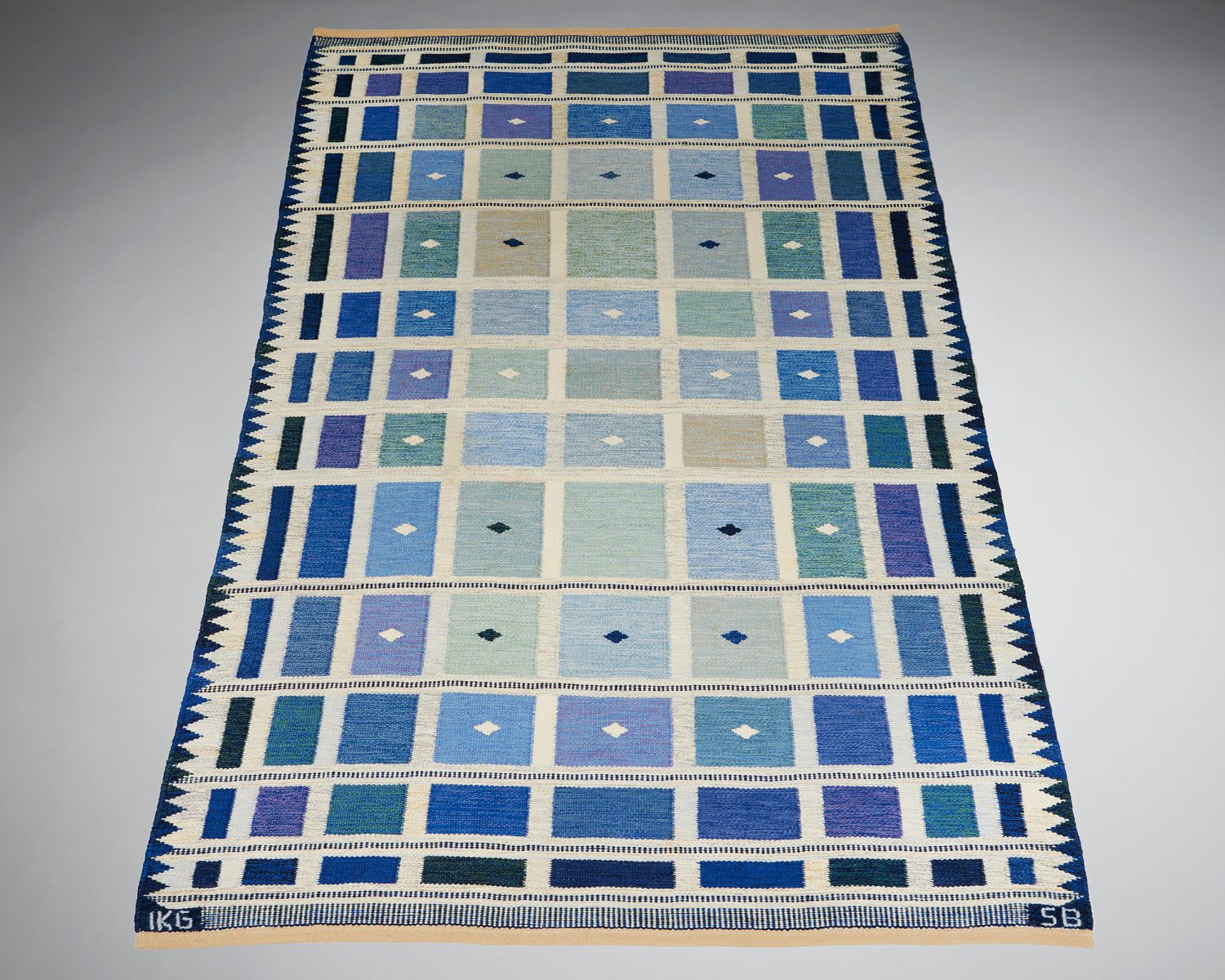 Rug designed by Sigvard Bernadotte,
Sweden. 1950s.
Wool.
Rölakan technique.
This eye-catching rug was designed by Sigvard Bernadotte in Sweden during the 1950s. The textile was woven into a pattern comprised of geometric squares in various shades of blue that are divided by a white grid pattern. This contrast further accentuates the different tones of blue in the rug. The weaver produced the rug using the flat weave method. This is traditionally known as the rölakan technique which has been used since in Sweden since the eighteenth century
Sigvard Bernadotte was a Swedish Prince with a real passion for design. He turned his hand to several design practices including silver objects and kitchen items as well as textiles. He was the first in his family to receive an academic degree which was in art history and political science. After a stint as artistic director at Georg Jensen in Copenhagen, Bernadotte went on to launch the design firm Bernadotte and Björn Industridesign with the Danish designer Acton Björn. In 1964, Bernadotte relocated to Stockholm and opened Bernadotte Design.
L: 275 cm / 9'
W: 185 cm / 6' 1''

Price: on application