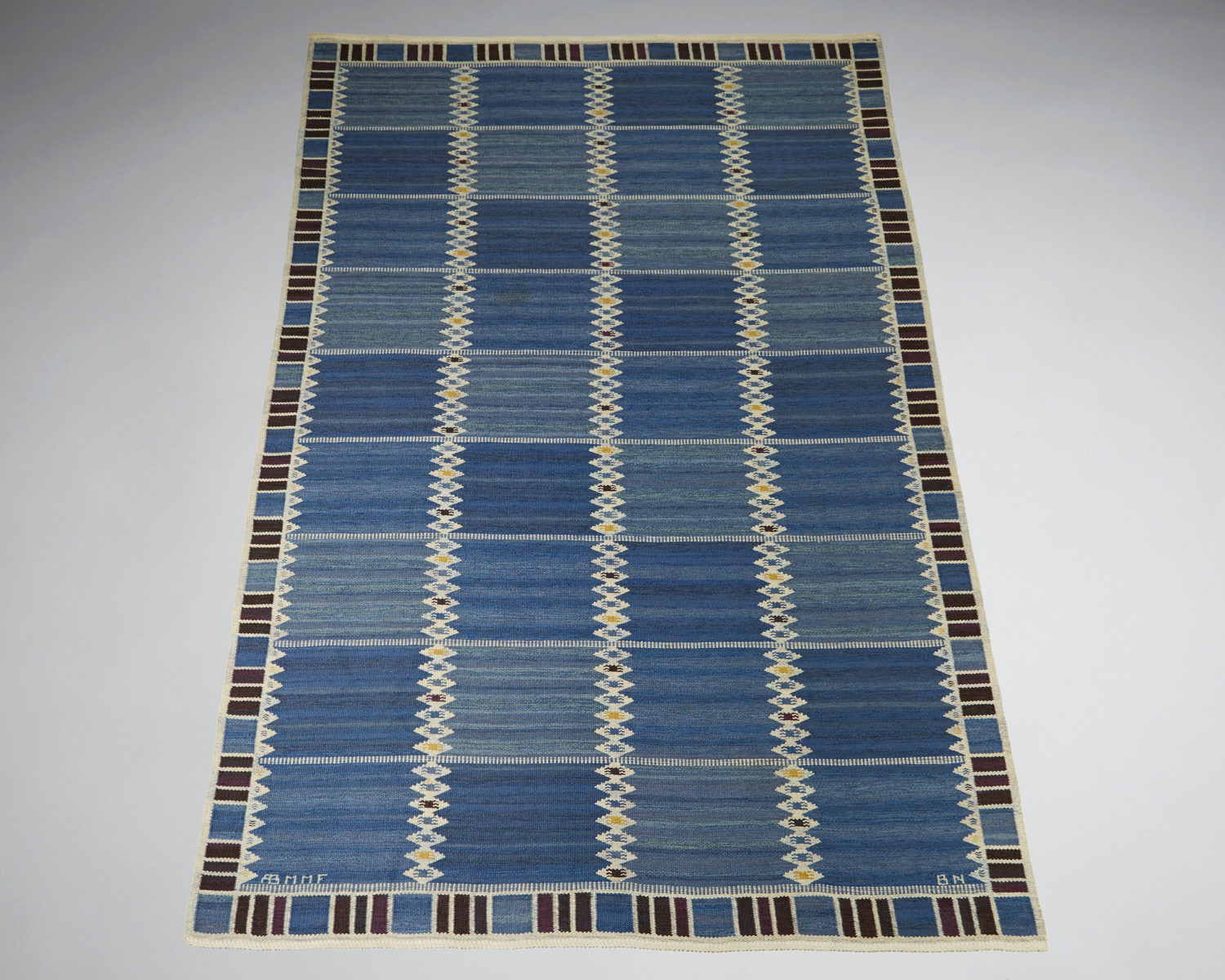 Rug 'Salerno Blue' designed by Barbro Nilsson for MMF,
Sweden, 1948.
Kelim technique. Handwoven wool. Signed "AB MMF BN"
This rug, designed in 1948, belongs to Barbro Nilsson's renowned collection of 'Salerno' textiles that she designed at the request of a very special commission. In 1947, a freight plane carrying twenty-five Swedish Air Force pilots crashed near Scala, a small town north of the ancient city of Salerno in Italy's Monti Latteri region. Despite the heroic efforts of Italian locals, only four of the pilots survived. The Swedish Government commissioned the MMF workshop to design a commemorative rug that would also be sent as a gift to the chapel of the hospital in Scala where the survivors were cared for.
This example was woven using blue wool with hints of brown at the borders. Flecks of brown, blue and yellow can be seen in the vertical pattern details of the rug. These coloured flecks represent – albeit abstractly – small airplanes and the triangular sections are symbolic of the mountains of Italy's countryside. These motifs combined with the tranquil composition of the rug turns this national tragedy into something beautifully poignant.
L: 310 cm/ 10'2 1/2''
W: 204 cm/ 6' 8 3/4''

Price: on application