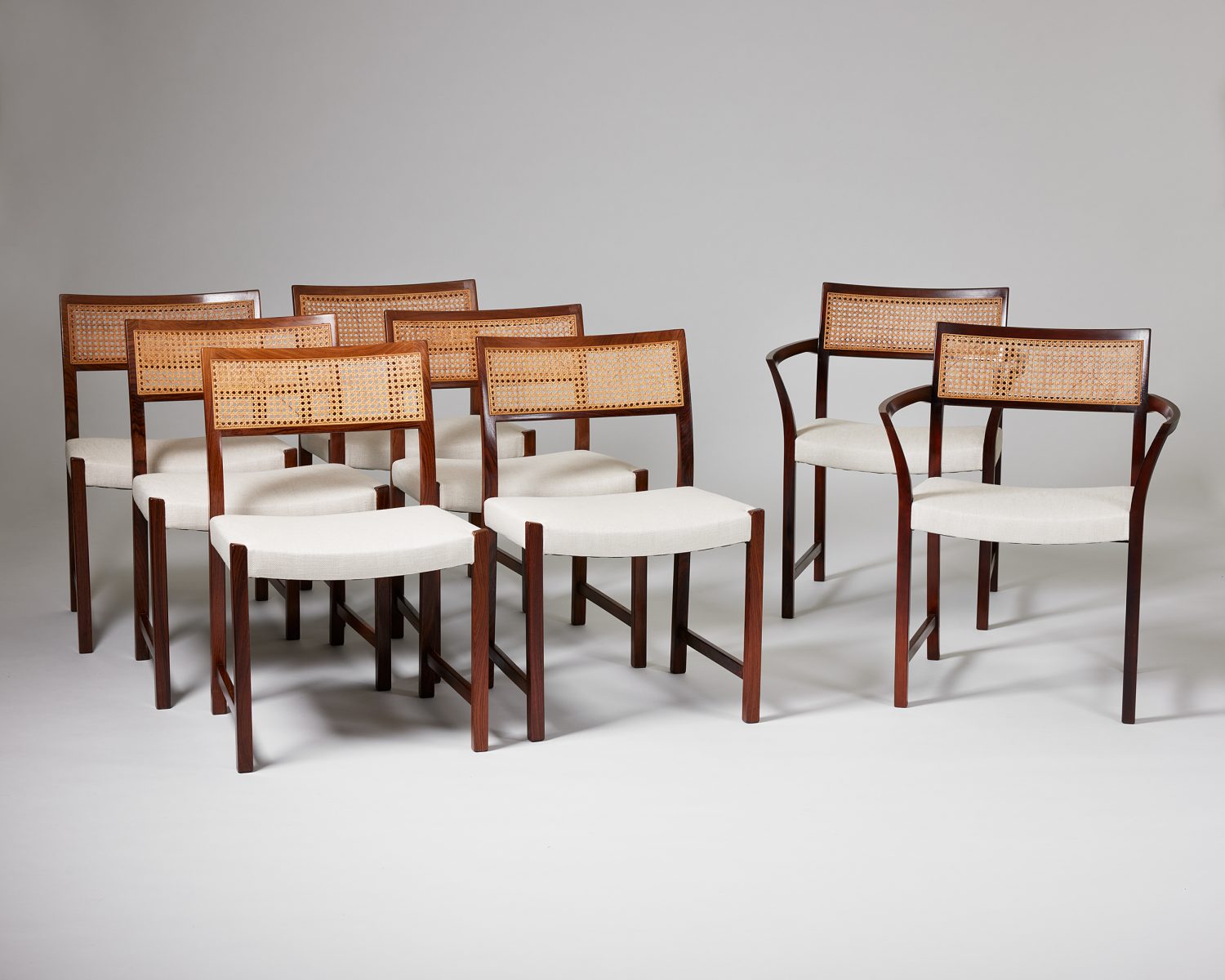 Set of eight dining chairs designed by Illum Wikkelsö,
Denmark, 1950s.
Rosewood, rattan and fabric.
Extremely rare model.
This set of eight very rare dining chairs was designed by Illum Wikkelsö in the 1950s. The comfortable seats are newly upholstered in an Italian linen-cotton blend, and the rosewood frames have rattan backrest detailing.
Illum Wikkelsö (1919 – 1999) was a Danish furniture designer. His pieces are widely celebrated, and his work significantly contributed to making Danish furniture design of the 1950s and 1960s known around the world. Before opening his own workshop in 1954, he worked for Jacob Kjær, Peter Hvidt and Orla Mølgaard-Nielsen.

Wikkelsö designed elegant yet functional seating furniture with clean lines. The style of his pieces generally ranges from Kaare Klint's classicism to Arne Jacobsen's modernism.
Six dining chairs:
H: 76 cm / 2' 6''
W: 50.5 cm / 20''
D: 52 cm / 20 1/2''
SH: 45 cm / 17 3/4''
Two armchairs:
H: 76 cm / 2' 6''
W: 62 cm / 2' 1/2''
D: 52 cm / 20 1/2''
SH: 45 cm / 17 3/4''
AH: 63 cm / 2' 3/4''

* SOLD *