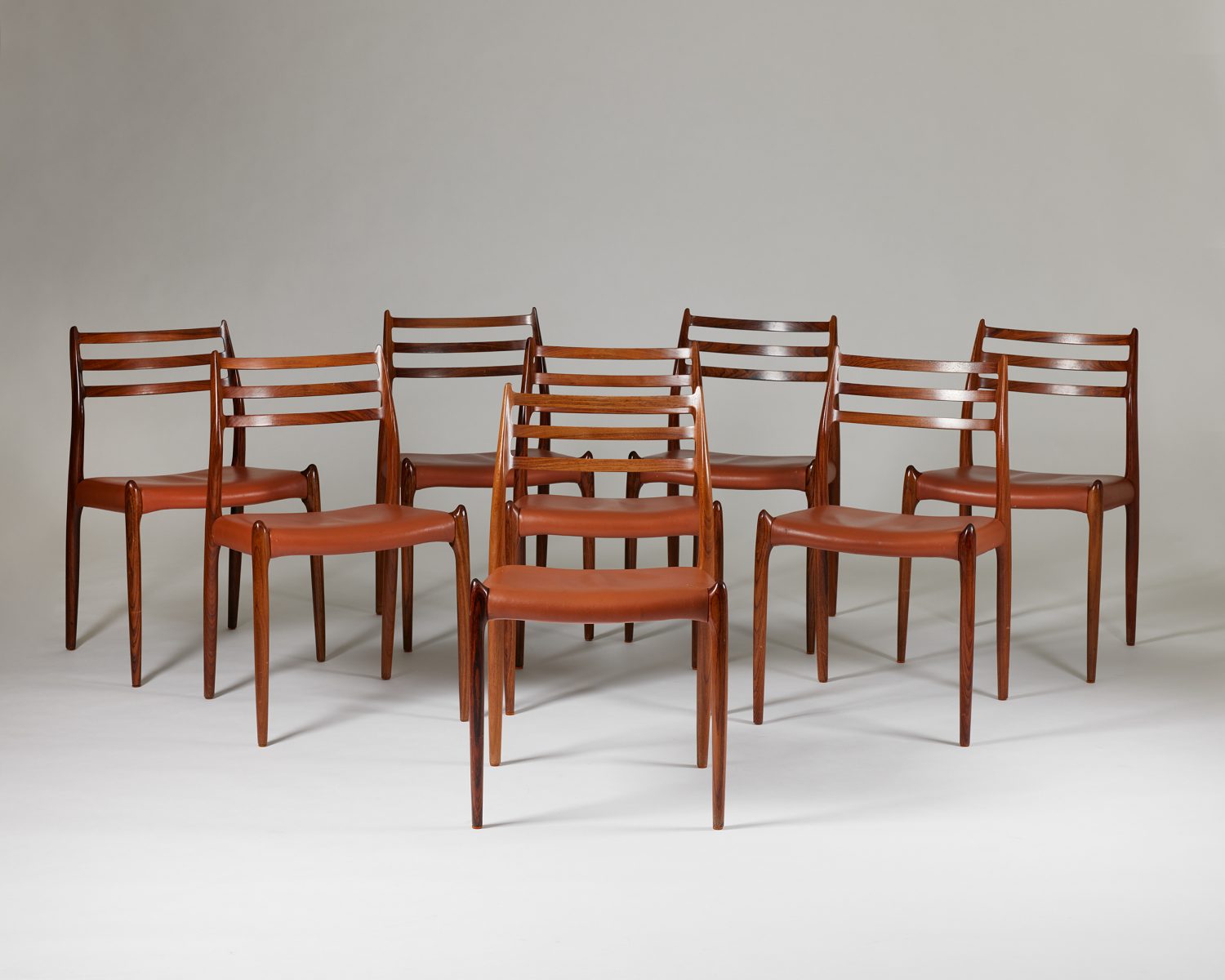 Set of eight dining chairs model 78 designed by Niels O. Möller for J. L. Möller,
Denmark, 1962.
Rosewood and leather.
Stamped.
In 1944, Niels Otto Møller founded J.L. Møllers Møbelfabrik in Denmark. He built his own factory right outside his hometown of Aarhus, Denmark and over a forty-year period, designed and manufactured his own collection of dining room furniture. To this day, production of the Møller chairs is still entirely carried out at this factory. This rosewood edition is no longer being produced.
Crafted primarily from solid wood, typically teak or rosewood, the chairs organic form showcases Møller's attention to detail and his reverence for natural materials. Its minimalist, yet intricate design can be recognized by the seamless joinery and the absence of any visible screws or nails.
The Model 78's aesthetics are not its only appeal; it is also celebrated for its comfort. Unlike many chairs of its time, which prioritized design over ergonomic considerations, Møller's Model 78 offers a comfortable seating experience, attributed to its contoured backrest and well-placed curves. The seat was typically made of either woven cord, cane or leather.
H: 81.5 cm / 2' 8''
W: 49 cm / 19 1/4''
D: 50 cm / 19 3/4''
SH: 44 cm / 17 1/4''

Price: on application