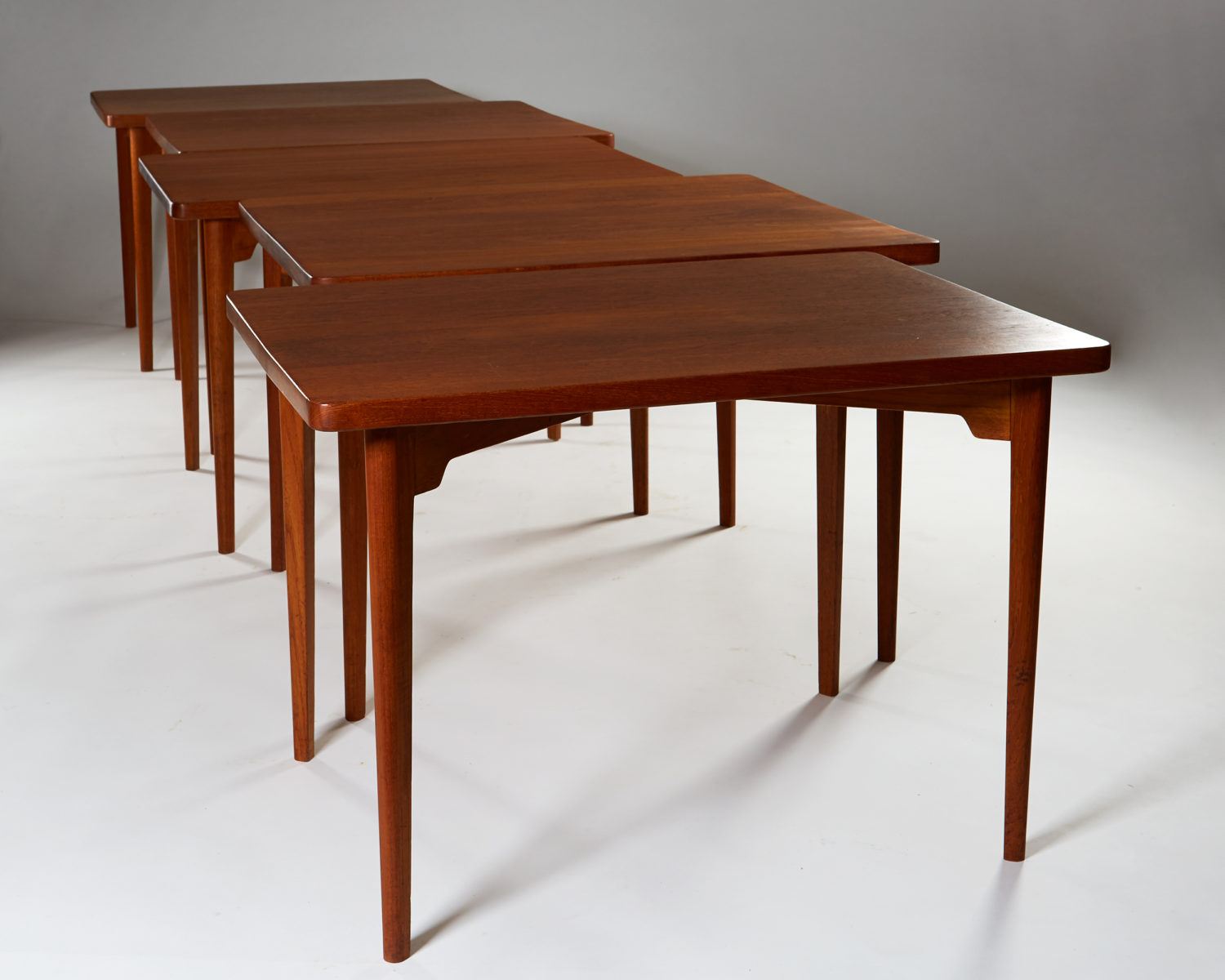 Set of five tables designed by Palle Suenson for J. C. A. Jensen,
Denmark. 1930's - 1940's.
Solid Bangkok teak.
H: 72,5 cm/ 2' 5"
L: 105 cm/ 3' 5 3/4"
W: 73 cm/ 2' 5 1/4"
Provenance: Aarhus Oil Factory A/S.
Palle Suenson (1904–1987) was one of Denmark's great, Modernist architects in the 20th century. His work covers a wide range, from single-family townhouses to large-scale office buildings and public institutions. In 1938 young Suenson was commissioned to design a new office building for Aarhus Oil Factory A/S which resulted in a Functionalist building covered in 5,500 custom-made ceramic tiles. The commission also included interior, furniture and lighting, most of which were custom-made for the project. The office floors were constructed with the flexibility of movable walls to be able to quickly accommodate the changing needs, and the present addition tables embrace this purpose naturally. Suenson very carefully created interiors that would age gracefully, which these tables embody with their timeless design, solid wood and elegant details. The building was completed and inaugurated in 1942.

Price: 250 000 SEK

Approximate price in your local currency
22 191 EUR
23 884 USD
19 036 GBP
3 462 250 JPY