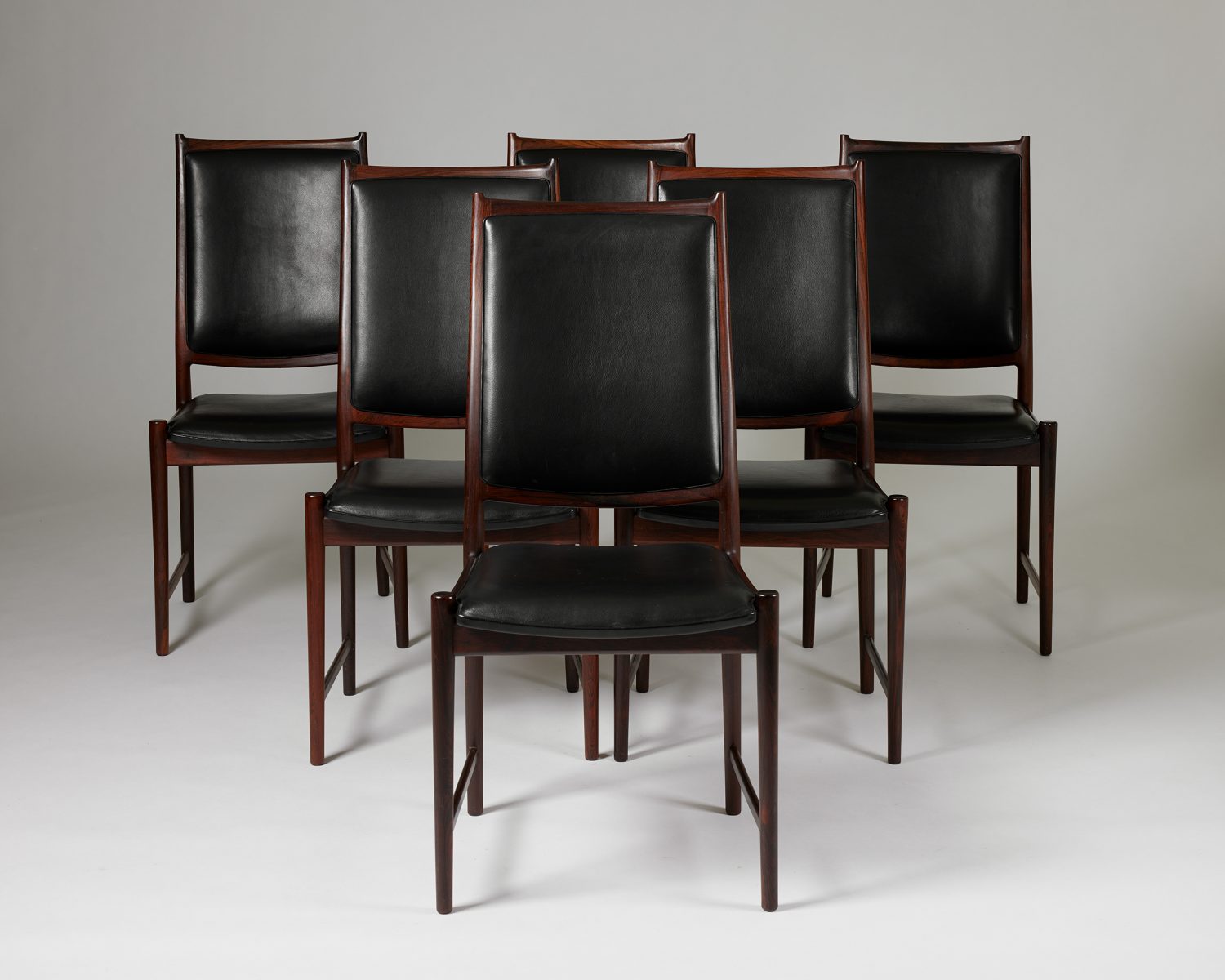 Set of six dining chairs 'Darby' designed by Torbjörn Afdal for Bruksbo,
Norway, 1960s.
Rosewood and leather.
Stamped.
This dining chair model 'Darby' is simple yet elegant with a sophisticated high backrest and small carved details at the top of the legs. The generous, padded back has a slight curve to support the lumbar region of the spine. The chair is extremely comfortable and has elegant side stretchers that add extra stability.
The deep colouring of the rosewood frame appears particularly striking when combined with black leather upholstery. The design shows slightly elongated front legs, which is echoed in the proportions of the back. The front leg protrusions make such high-quality leather upholstery incredibly difficult to achieve.
All chairs are in excellent condition and become an appealing set combined with the matching 'Darby' dining table.
Torbjörn Afdal was one of Norway's most prolific designers during the 1950s and 1960s. He was the leading designer at the internationally acclaimed company Bruksbo, where he realised several iconic designs in rosewood.
H: 96 cm / 3' 1 1/4"
W: 47.5 cm / 1' 6 1/2"
D: 58 cm / 23''
SH: 45 cm / 17 3/4''

Price: on application