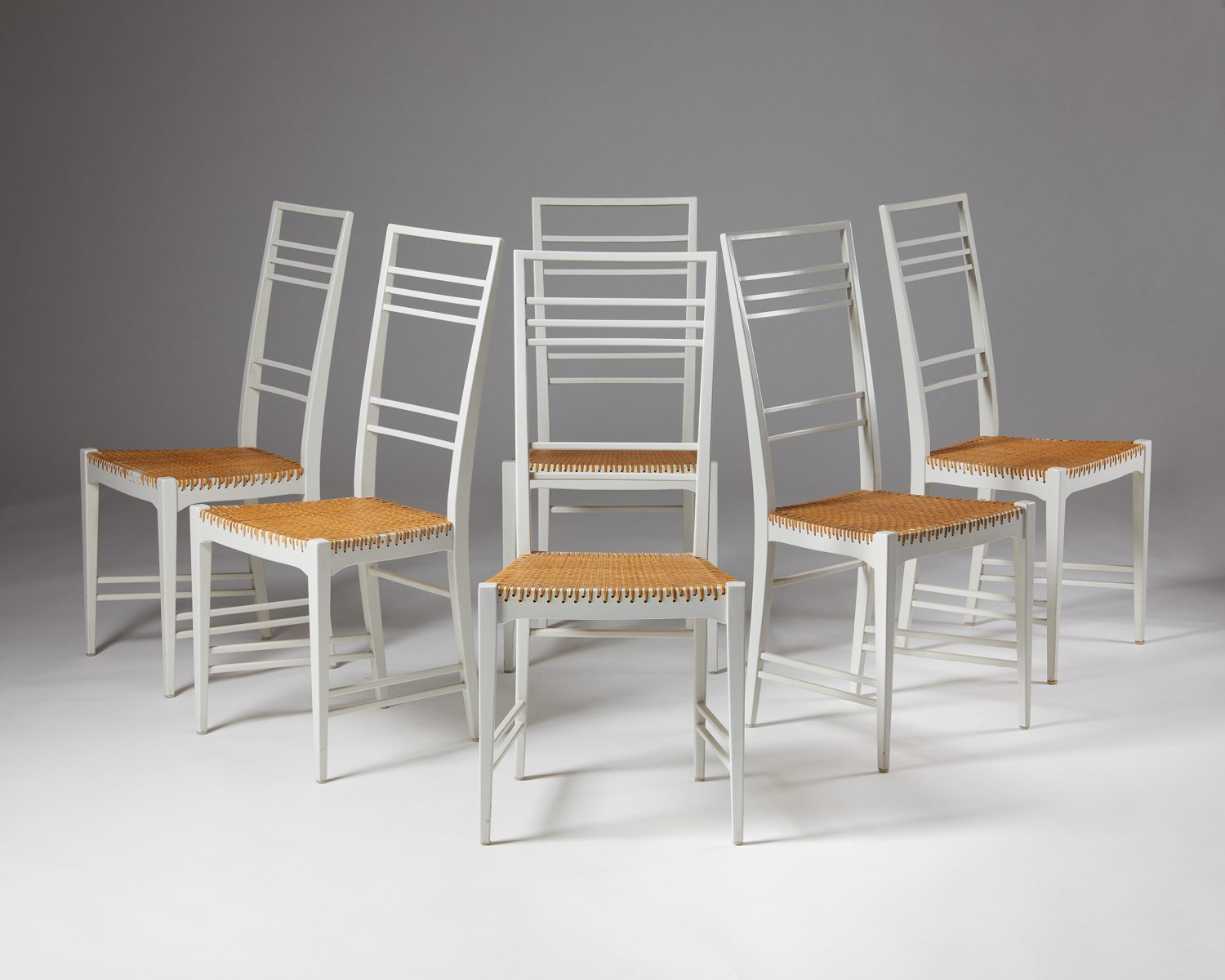 Set of six dining chairs "Poem" designed by Erik Chambert,
Sweden. 1953.
Lacquered birch and cane.
This extraordinarily light and delicate high-backed chair design called "the Poem Chair" is comfortable and very strong. Interestingly, the cane is pierced on different levels of the seat instead of going all around the frame to achieve a decorative effect. The chair was initially available in natural birch or this elegant, very light grey.
The "Poem Chair" by Erik Chambert is often falsely regarded as influenced by Gio Ponti's "Superleggera" when, in fact, it predates Ponti's chair by at least a year.
Erik Chambert studied design in the late 1920s and presented his furniture for the first time at the Stockholm Exhibition in 1930. He and his brother took over the family furniture-making business from their father. Chambert is responsible for many pieces now considered Swedish design classics, one of the most famous being this "Poem Chair," designed in 1953.
H: 95 cm / 3' 1 1/2"
W: 45 cm / 1' 5"
D: 47 cm / 1' 6"
SH: 44 cm / 1' 4 1/2"

Price: on application