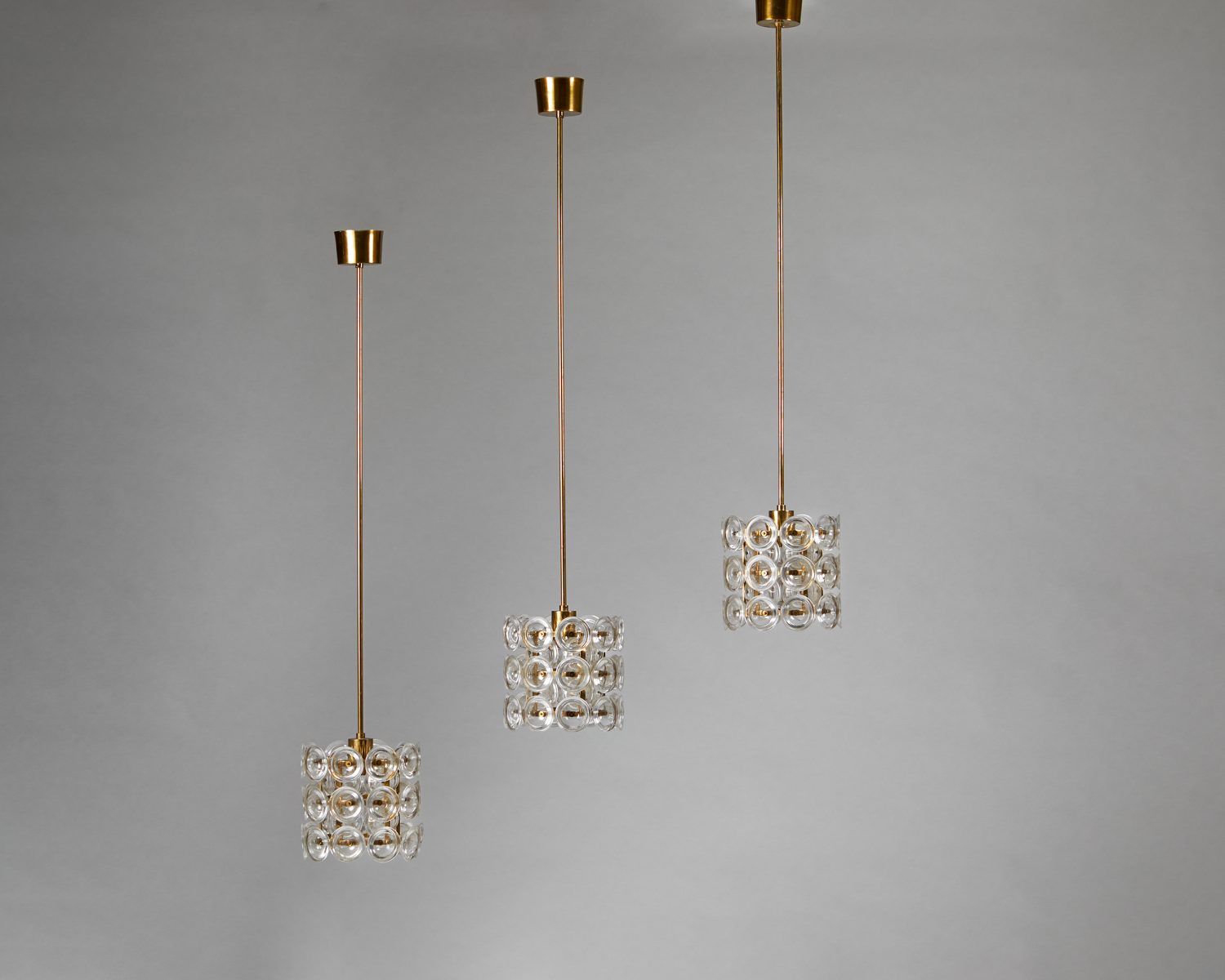 Set of three ceiling lamps designed by Carl Fagerlund for Orrefors,
Sweden, 1960s.
Brass and crystal.
These impressive ceiling lamps have two layers of circular glass cups cleverly aligned to protect the eyes from direct light. The inner and outer circles are elegantly attached to round brass constructions. It is very rare to find a set of three in excellent original condition. The Confederation of Swedish Enterprise (Svenskt Näringsliv) has large circular versions of this model in their premises in Östermalm, Stockholm.
Founded in 1898, Orrefors was the major glass company of the Nordic countries until it closed in 2012. The company was known for its production of high-quality crystal glass but had wanted to diversify its product range in the 20th century. Keen to renew the industry, Orrefors took in artists to create glass pieces for them, and Carl Fagerlund became their most prominent lighting designer.
H: 20 cm / 8"
D: 20 cm / 8"
Total drop height: 115 cm / 3' 9 1/2"

* SOLD *