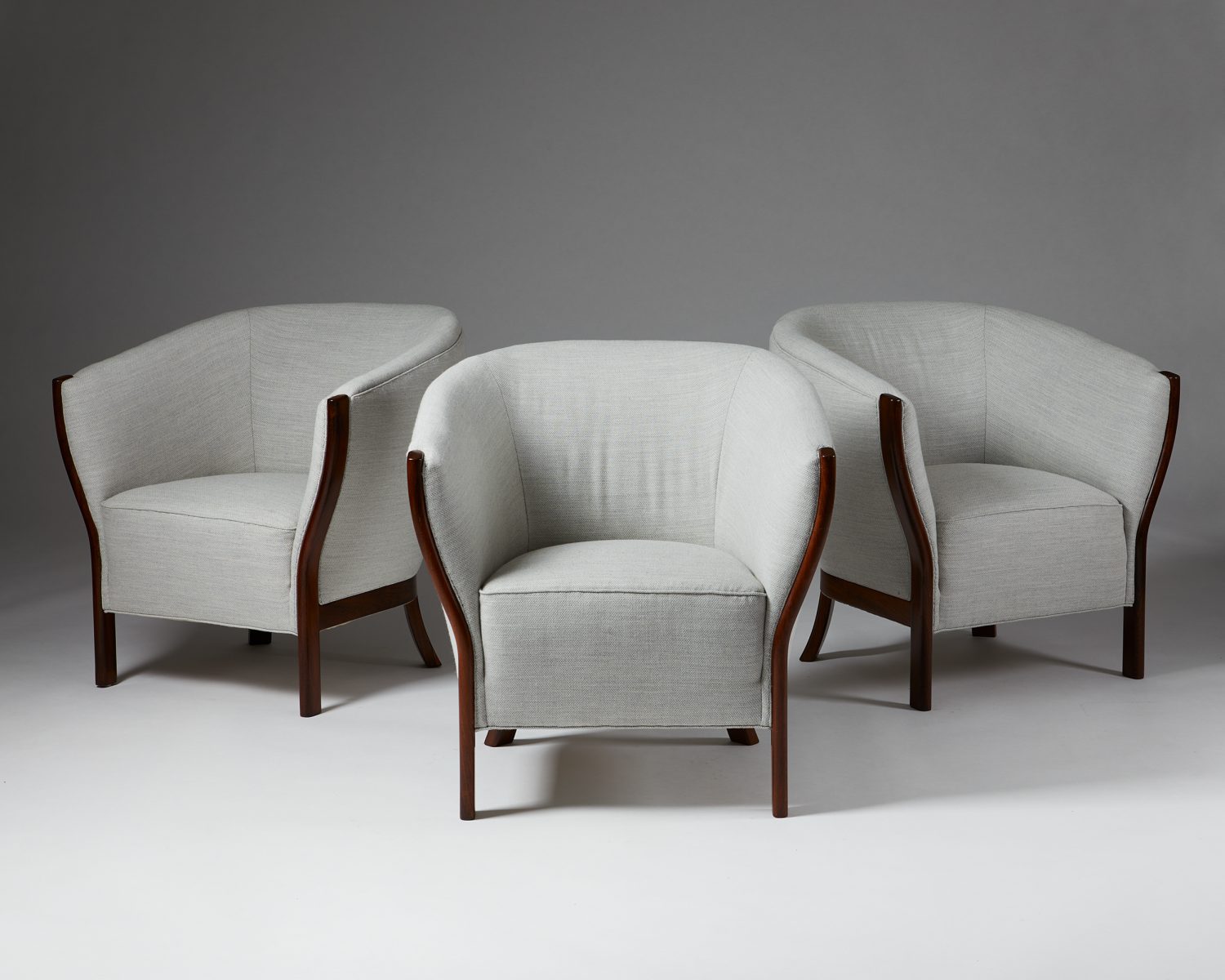 Set of three easy chairs designed by Frits Schlegel,
Denmark, 1949.
Textile upholstery and rosewood.
Unique.
Provenance: Designed for the Nyegaard Villa Strandvejen, Denmark.
Elongated, wave-shaped front legs in solid rosewood characterise this set of extraordinarily comfortable yet elegant armchairs from 1949. The softly rounded wood is contrasted by a well-defined transition from leg to armrest. All three chairs are newly upholstered and in excellent condition. This is a noteworthy set of Scandinavian collectables — even more so when combined with the matching table.
This distinctly modern set was designed by Frits Schlegel for the resistance fighter Erik Nyegaard's villa on Strandvejen in Copenhagen, a very exclusive road close to the seaside.
Frits Schlegel trained as a mason and studied to become an architect at the Royal Danish Academy of Fine Arts. Frits Schlegel's oeuvre holds different projects; his furniture designs stand out as works of remarkable craftsmanship with a modern aesthetic.
H: 72 cm/ 2' 4 1/3''
SH: 40 cm / 15 3/4''
W: 72 cm / 2' 4 1/3''
D: 73 cm / 2' 4 3/4''

Price: on application