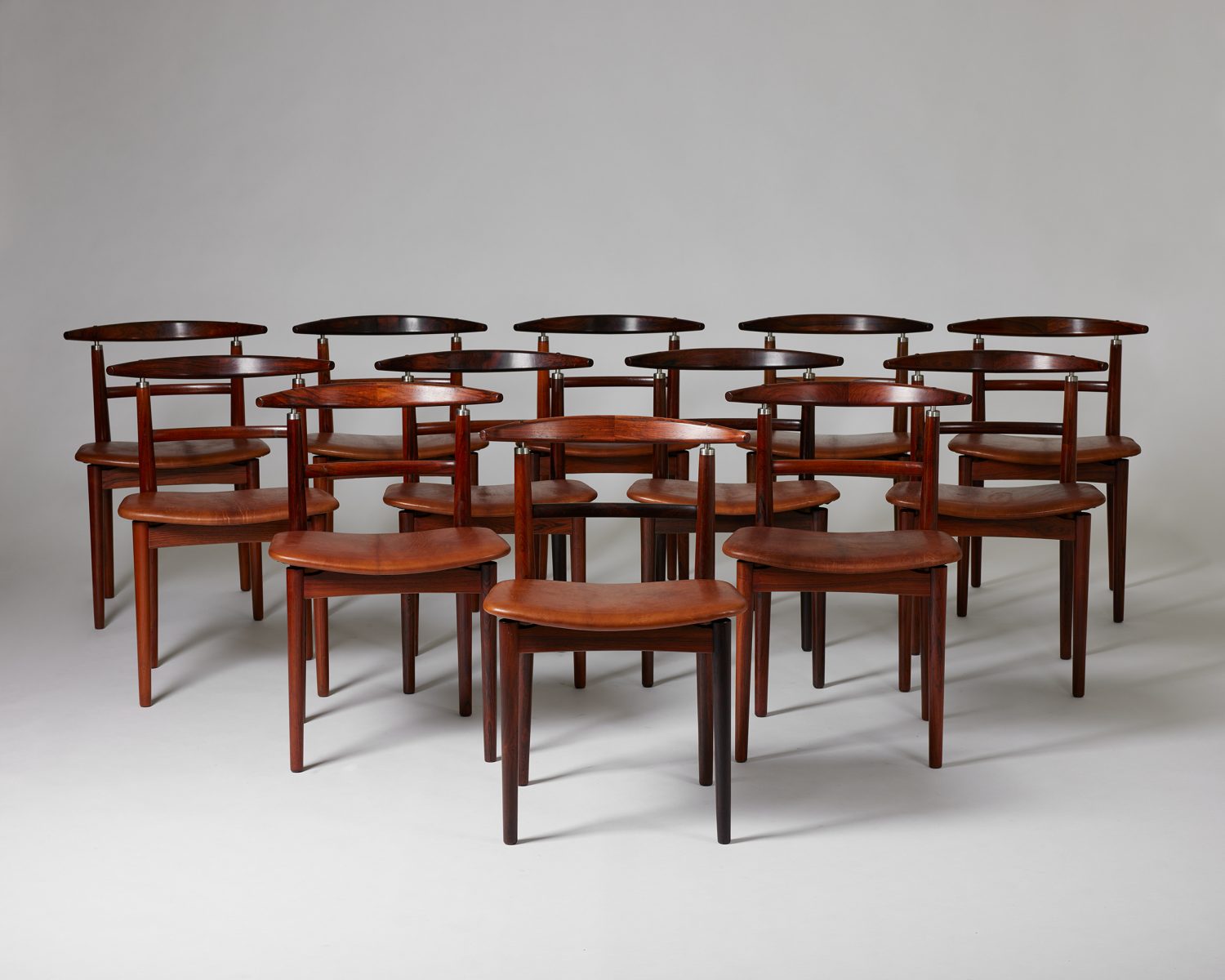 Set of twelve dining chairs model 65 designed by Börge Rammeskov for Sibast Möbler,
Denmark, 1960s.
Brazilian rosewood and Niger leather.
Stamped.
Our set of twelve dining chairs, model 65, was designed by Börge Rammeskov for Sibast Möbler in the 1960s. Model 65 showcases a harmonious blend of exquisite materials and masterful craftsmanship. Crafted from luxurious Brazilian rosewood, the chairs have a rich, deep hue and display the captivating grain patterns inherent to this prized wood species.
The chair's sleek silhouette features gently curved backrests and elegant tapered legs, embodying the iconic Scandinavian design aesthetic — it stands as a testament to Rammeskov's design ingenuity and the Danish furniture manufacturer Sibast Möbler's dedication to creating timeless pieces of furniture.
Sibast Möbler produced furniture designed by various acclaimed Danish designers, including Börge Rammeskov and Arne Vodder, among others. These designers contributed to Sibast Möbler's legacy by creating iconic pieces that exemplify the principles of Danish modern design and craftsmanship.
H: 75.5 cm / 2' 5 3/4''
W: 53.5 cm / 21''
D: 51 cm / 20'''
SH: 45 cm / 17 3/4''
Literature: "Mobilia No. 88, November 1962. Literature: "Bygge og Bo", vol. 2, June 1962.

Price: on application