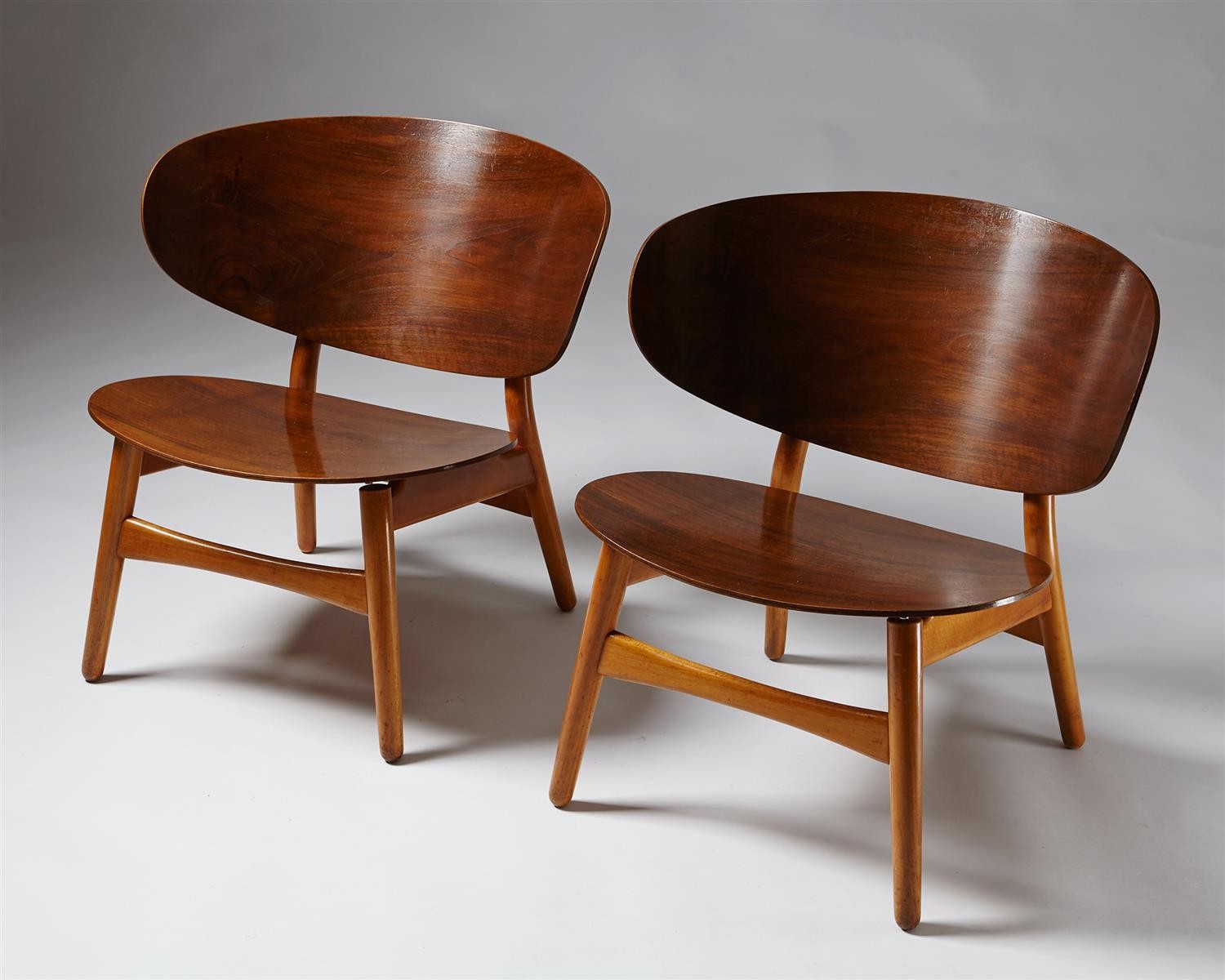 Shell chairs model FH-1936 designed by Hans Wegner for Fritz Hansen,
Denmark. 1948.
Walnut veneered plywood and beech legs.
H: 70 cm/ 27 1/2''
W: 70 cm/ 27 1/2''
D: 64 cm/ 25 1/4''
Literature:
Johan Möller Nielsen, Wegner en danskmöbelkunstner, Gyldendal, 1965, p. 82
Noritsu Oda, 'Hans J. Wegner's 100 chairs', discussed and reproduced p. 33.
Wegner's first experiments with laminated plywood first developed for the aircraft industry during WWII resulted in the
Shell Chair, also known as the Venus Chair, with two veneered shells bent in two directions. The large curved back support echoes the presentation of an ancient Greek Klismos chair. The supporting construction of solid beech consists of traditional cabinet work, above which the seat and back are cantilevered and appear to float, a typical modernist feature Wegner borrowed from architecture of the period. Wegner also took the bold step of supporting the sitter while removing the need for armrests. Lounge chairs without arms and with the seat detached from the legs became popular throughout the fifties.

* SOLD *