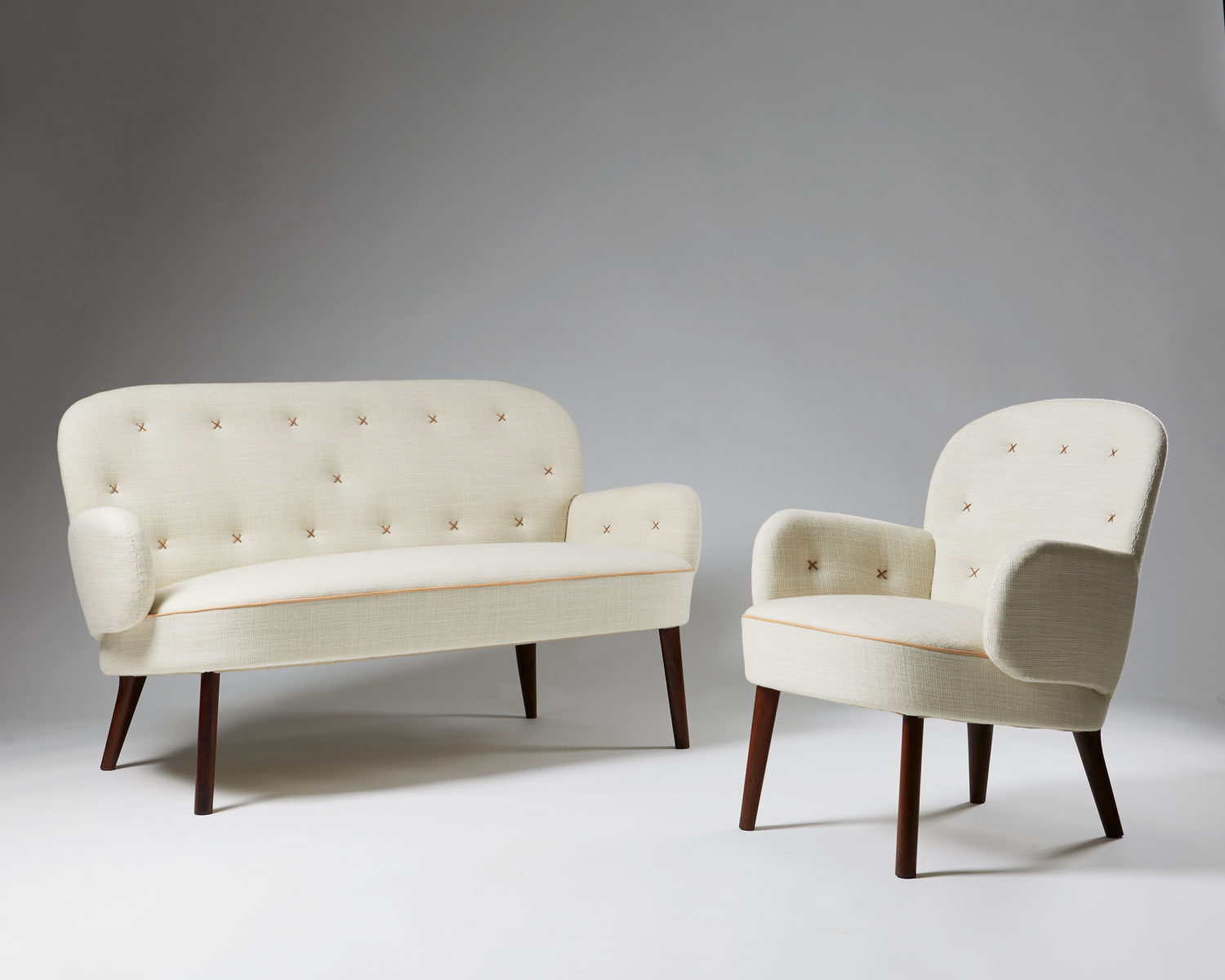 Sofa and armchair designed by Tove and Edvard Kindt-Larsen for Gustav Bertelsen,
Denmark. 1953.
Wool and linen upholstery, rosewood.
Sofa:
L: 139 cm/ 4' 7 1/4''
D: 66 cm/ 26''
H: 78 cm/ 2' 7 1/4''
Sh: 44 cm/ 17 1/4''
Armchair:
W: 71 cm/ 28''
D: 66 cm/ 26''
H: 76 cm/ 30''
SH: 42 cm/ 16 1/2''
Model presented at The Copenhagen Cabinetmakers' Guild Exhibition at Designmuseum Danmark, 1953.
Literature: Grete Jalk [ed.]: "40 Years of Danish Furniture Design", vol. 3, p. 239.
In 1953, the Kindt-Larsen couple were seemingly struck by nostalgia and felt a need to re-visit the soft, organic shapes in overstuffed furniture that had been cutting edge in the late 1930's. With this rare sofa and easy chair they offered a re-interpretation of their iconic chair from 1938. Again with a clear division between seat, and sides/back, and the accentuated legs as separate from the rest of the frame. In 1953 "cutting edge" was, however, substituted with remarks such as "pleasant and cultivated".

* SOLD *