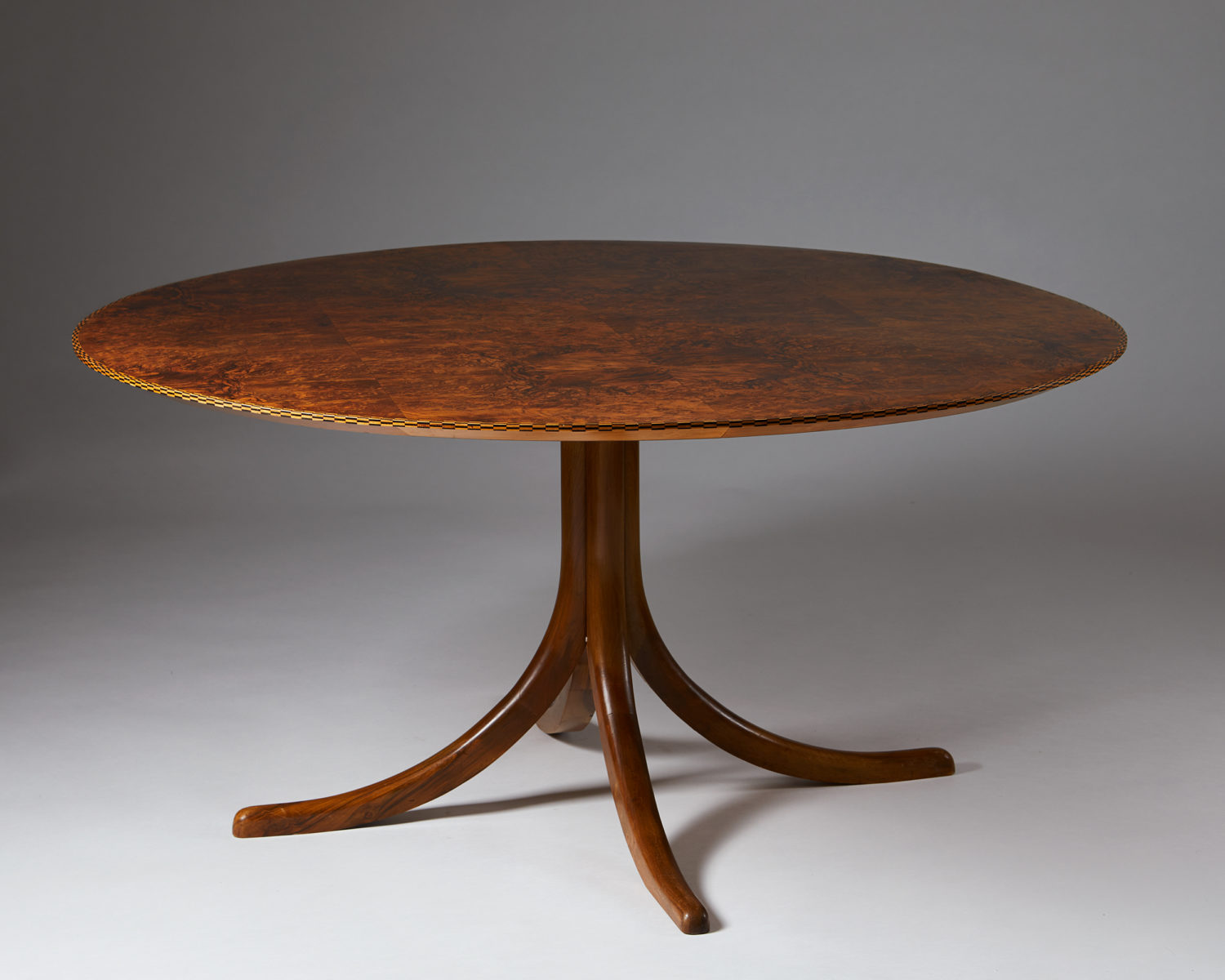 Dining table model 1020 designed by Josef Frank for Svenskt Tenn,
Sweden, 1940s.
Walnut, root veneer and boxwood.
Provenance: Estrid Ericson, founder and owner of Svenskt Tenn.
Josef Frank designed the sophisticated dining table model 1020 for the Swedish interior design company Svenskt Tenn in the 1940s. Our specific table has an impeccable provenance: it was in the home of Estrid Ericson, the pioneering entrepreneur and designer who had founded Svensk Tenn in 1924.
Table model 1020 has a round surface characterised by its captivating root veneer and delicate, contrasting inlays of pale and dark boxwood that grace its edge. The contrast between the irregular patterns of the root veneer and the intricate checkered detailing creates an intriguing visual tapestry.
Josef Frank's model 1020 epitomises his design aesthetic and Svenskt Tenn's commitment to exceptional craftsmanship. The table is sturdy, and its generous dimensions provide ample space for meals or social gatherings. The gentle curves of the legs evoke a sense of grace and balance.
Josef Frank (1885-1967) was an influential Austrian-Swedish architect and designer who played a pivotal role at Svenskt Tenn, infusing his distinctive style, blending functionality and artistic expression, and leaving a lasting impact on Swedish design history.
H: 72.3 cm/ 2' 4 3/8"
D: 145 cm/ 4' 9 1/8"

Price: on application