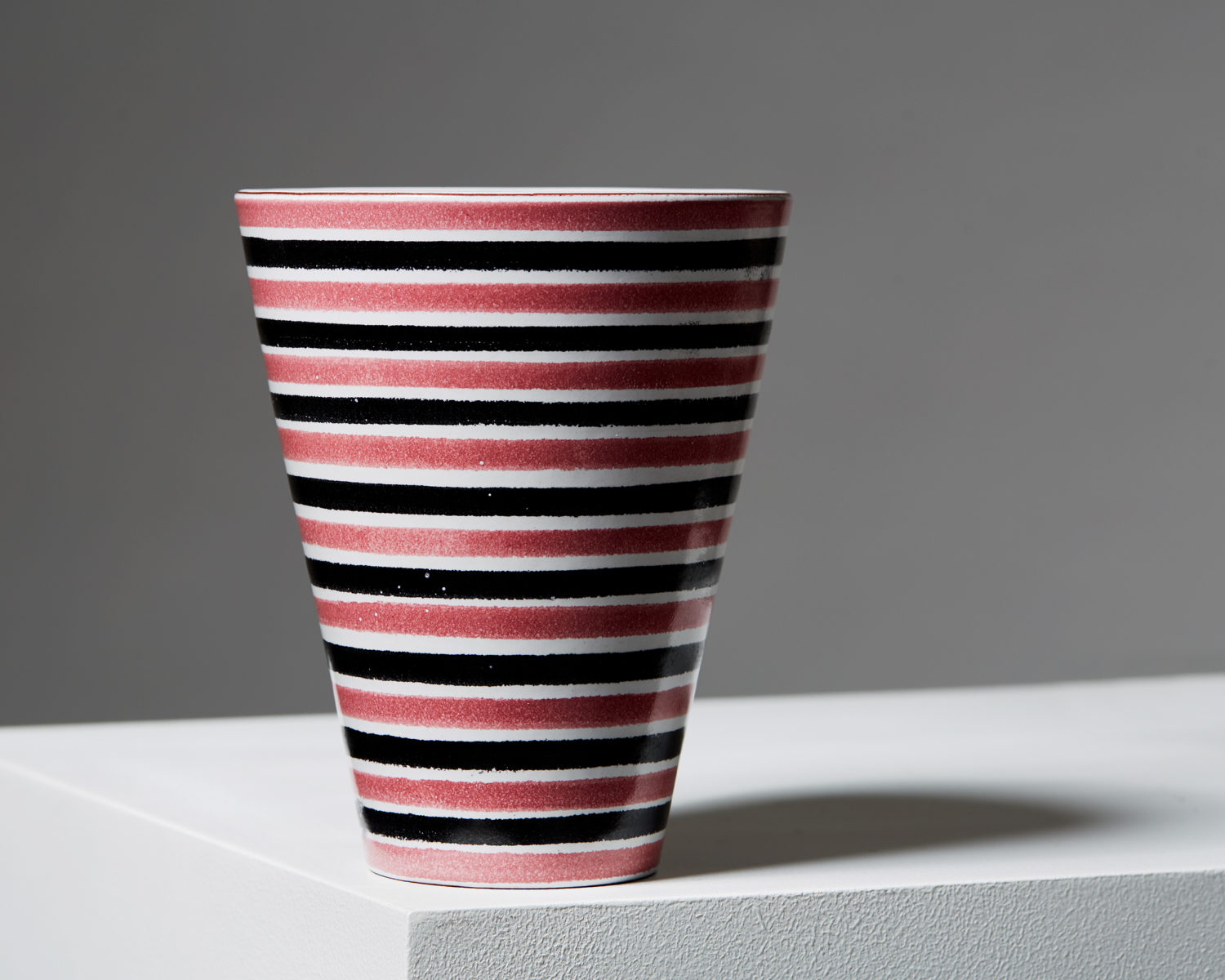 Vase designed by Stig Lindberg for Gustavsberg,
Sweden. 1950s.
Stoneware.
Stig Lindberg was one of the most influential Swedish ceramics designers of the post-war years. His designs include individual art pieces as well as decorative production wares, exemplified by many faience designs and utilitarian wares. He painted many of the pieces himself, in which case you will see his signature "Stig L."
Lindberg's pieces captured the spirit of the times; they are whimsical, playful, and optimistic. Some of his pieces are fantastically patterned, and he frequently combined abstract patterns with motifs from nature.
In 1949, Lindberg became the artistic director at Gustavsberg, the famous Swedish porcelain company that originated in 1826. He had begun his career as an assistant to Wilhelm Kåge at Gustavsberg. Kåge had discovered the young Lindberg who, just like Kåge himself, was initially a painter. He was brought in to rejuvenate the faience, tin-glazed terracotta pottery with which one can achieve very bright colours.
Height: 16 cm/ 6 1/3"
Diameter: 13/ 5 1/8"

Price: 4 500 SEK

Approximate price in your local currency
398 EUR
431 USD
341 GBP
63 474 JPY