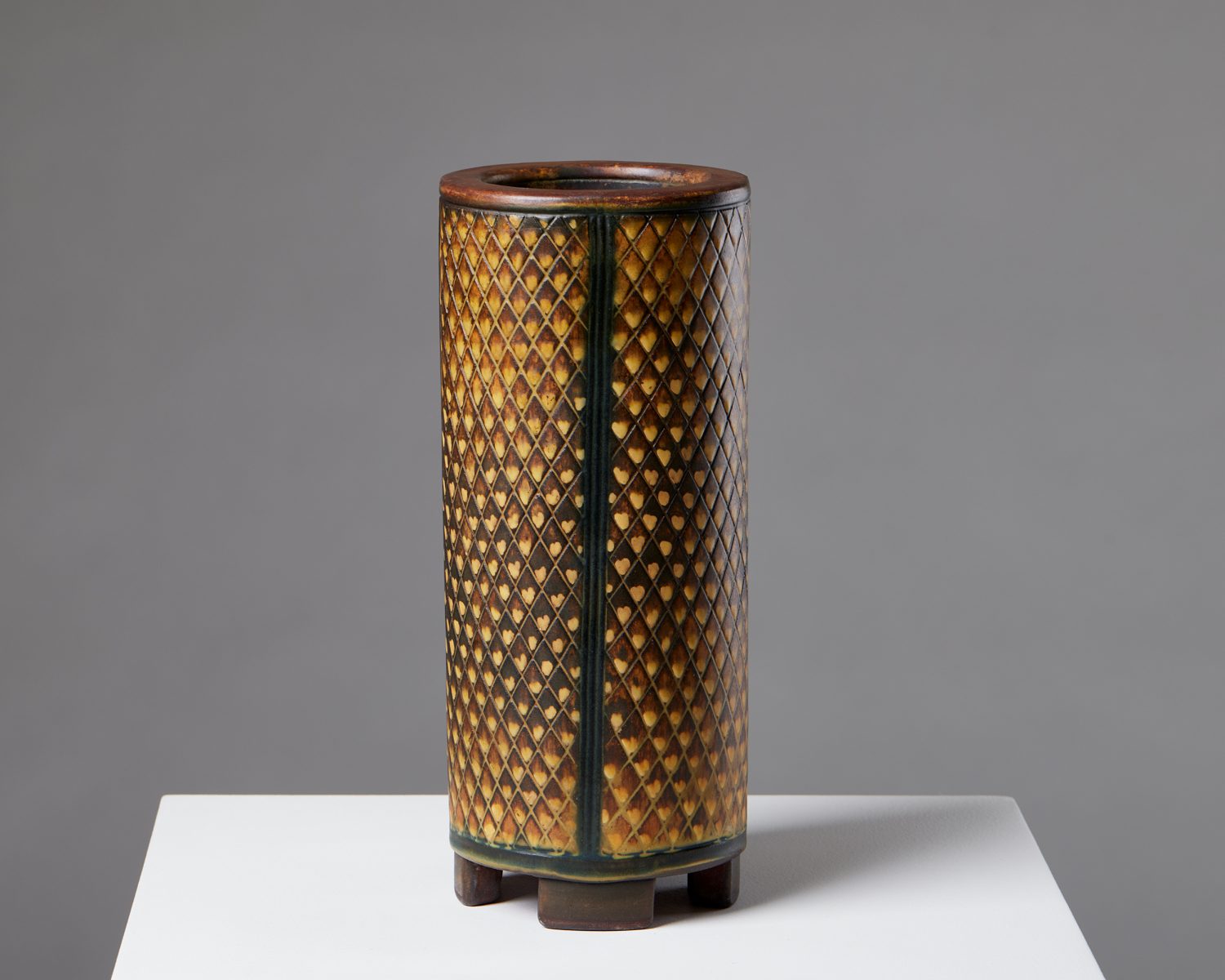 Vase 'Farsta' designed by Wilhelm Kåge for Gustavsberg,
Sweden, 1952.
Stoneware.
Signed.
Wilhelm Kåge's Farsta set comprises his most exclusive pottery artwork. It was first presented at the groundbreaking Stockholm Exhibition in 1930, where Swedish artists, craftsmen and companies showed their latest products. The handmade Farsta pieces—unique in shape and glaze—were then crafted until the 1950s in the Gustavsberg studio.
The stoneware clay for the artwork was collected from Farsta bay, close to the Gustavsberg factory. The objects were therefore incised with 'Farsta'. The width of the pieces is striking – ranging from miniature to large-scale. There are vases, urns, sculptures, ashtrays, and half-meter-high pieces. The Wilhelm Kåge Farsta objects all share a discernible presence and aura of quality. The fired Farsta pieces were dipped in a bath of metal oxides which were drawn into the clay. The pieces were re-glazed and fired again. The heat drew out the oxides to lend the glaze a layered texture with magnificent colour effects.
H: 29.5 cm / 11 1/2''
Diameter: 12.5 cm / 5''

Price: on application