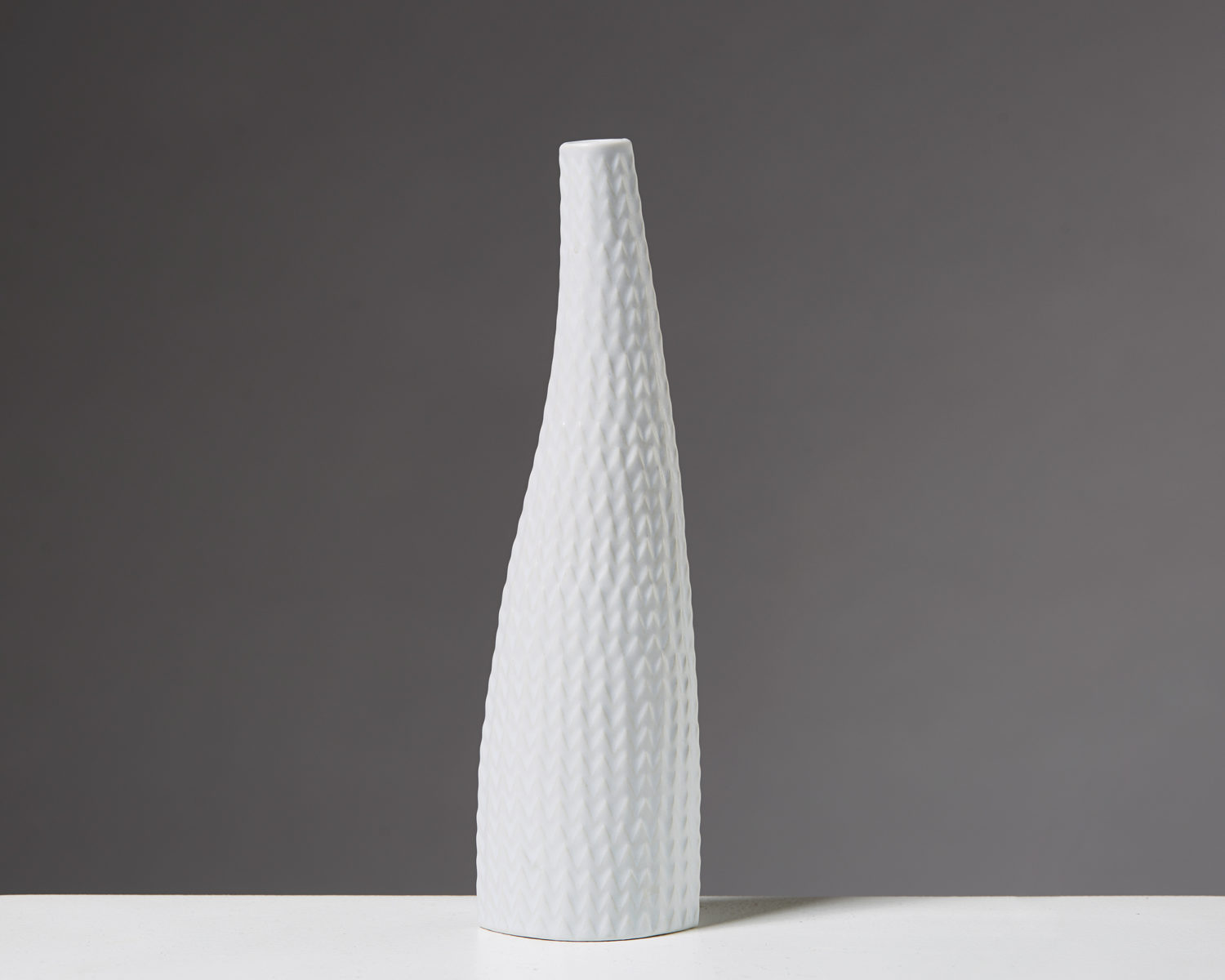 Vase "Reptile" designed by Stig Lindberg for Gustavsberg,
Sweden. 1953.
Ceramic.
Stig Lindberg's "Reptil" vases belong to a series produced from the 1950s onward. Lindberg frequently reinterpreted natural occurrences with organic forms; these high sculptural pieces have a snakeskin-like pattern.
Stig Lindberg was one of the most influential Swedish ceramics designers of the post-war years. His designs include individual art pieces as well as decorative production wares, exemplified by many faience designs and utilitarian wares.
Lindberg's pieces captured the spirit of the times; they are whimsical, playful, and optimistic. Some of his pieces are fantastically patterned, and he frequently combined abstract patterns with motifs from nature.
In 1949, Lindberg became the artistic director at Gustavsberg, the famous Swedish porcelain company that originated in 1826. He had begun his career as an assistant to Wilhelm Kåge at Gustavsberg. Kåge had discovered the young Lindberg who, just like Kåge himself, was initially a painter.
H: 22 cm/ 8 2/3"
W: 6.5 cm/ 2 1/2"

Price: 2 800 SEK

Approximate price in your local currency
251 EUR
270 USD
220 GBP
35 924 JPY