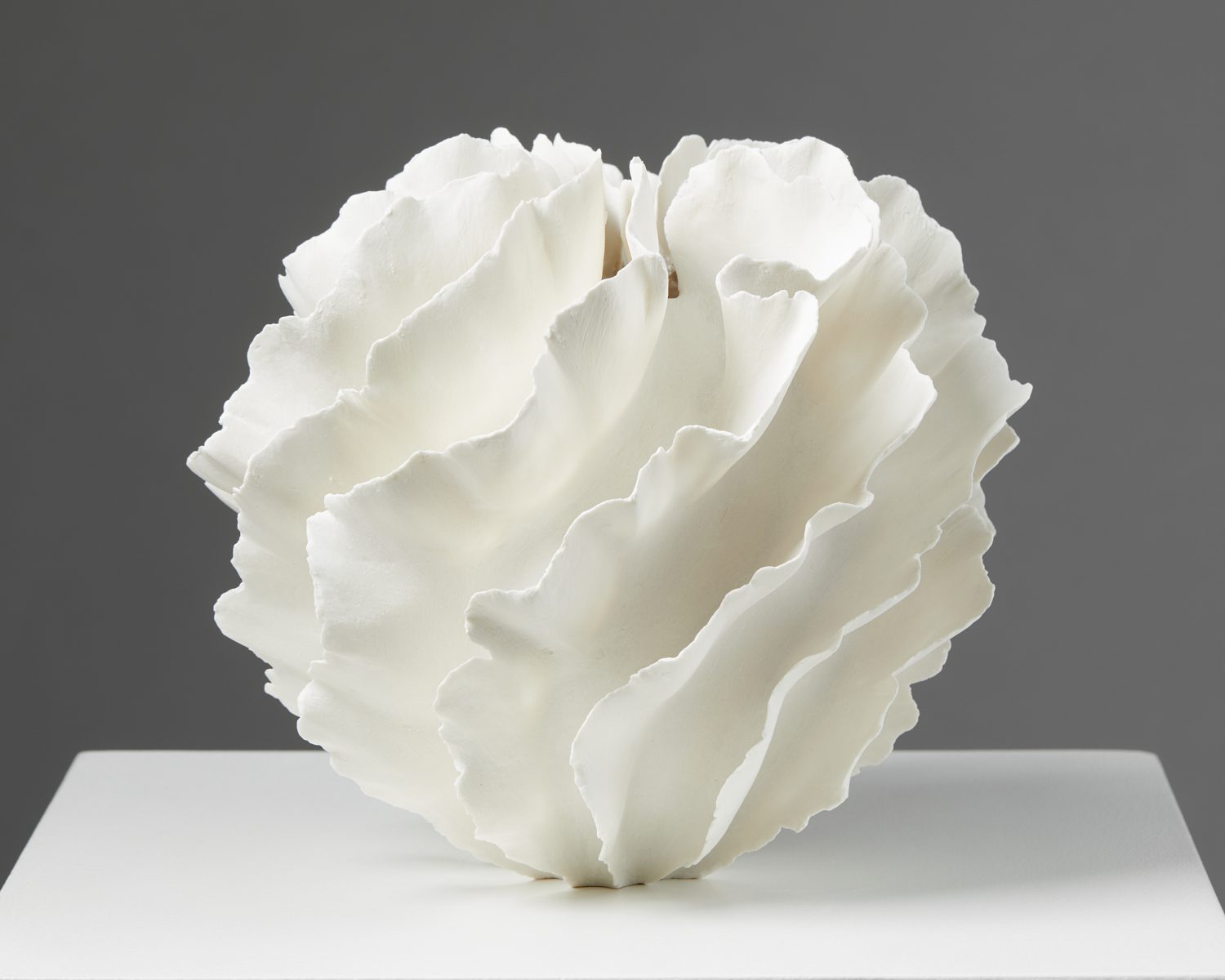 Vessel by Sandra Davolio,
Denmark, 2021.
Porcelain.
Unique.
Signed.
Sandra Davolio is a renowned contemporary Danish-Italian ceramic artist represented by Modernity.
Davolio takes her inspiration from nature. Her technique involves her throwing the vessel before applying rolls of wet porcelain to the body. She then carefully thumbs these to her characteristically delicate fringe-like protrusions, resulting in forms that resemble corals or blossoms. The play of light on the pleats of the white porcelain is particularly striking.
Because of the complex structure and thinness of the applied porcelain, these pieces are extremely difficult to fire. The sizes of Davolio's sculptures range from small to monumental, some being up to 70 cm/ 2' 3 1/2'' inches tall.
Her work is represented in multiple major collections of international museums and institutions, such as the Smithsonian Design Museum's Cooper Hewitt in New York, the Musée des Arts Décoratifs in Paris, and the Swedish National Museum in Stockholm.
H: 24 cm / 9 1/2"
W: 24 cm / 9 1/2"

* SOLD *