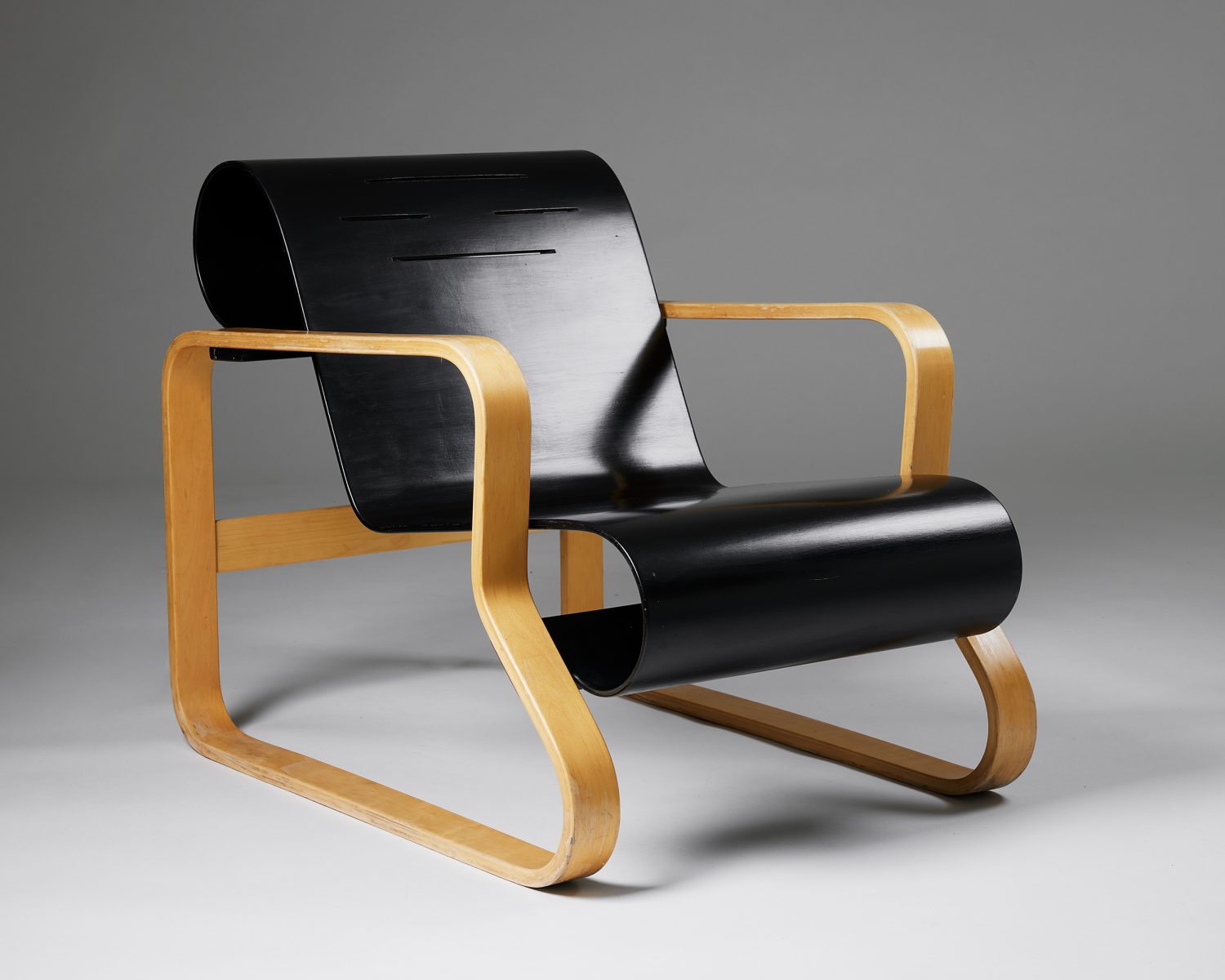 Armchair 'Paimio 41' designed by Alvar Aalto for OY Huonekalu-ja Rakennustyötehdas,
Finland, 1960s.
Lacquered birch and bent plywood.
Originally created for the interior of a tuberculosis sanatorium in the Finnish city of Paimio, this is considered one of Aalto's masterpieces.
Alvar Aalto was a Finnish architect and designer. The pure Functionalist phase in Aalto's work lasted for several years. It enabled him to make an international breakthrough, largely because of Paimio Sanatorium (1929-1933), an important Functionalist milestone. Aalto had adopted the principals of user-friendly, functional design in his architecture, and it was characteristic of Aalto to treat each building as a complete work of art – right down to the furniture and light fittings. The design of his furniture combined practicality and aesthetics with series production, encouraging a more beautiful everyday life in the home.
H: 65 cm / 2' 1 1/2''
W: 60 cm / 23 1/2''
D: 87 cm / 2' 10 1/4''
Seat H: 33 cm / 13''
Armrest H: 50 cm / 19 2/3''

* SOLD *