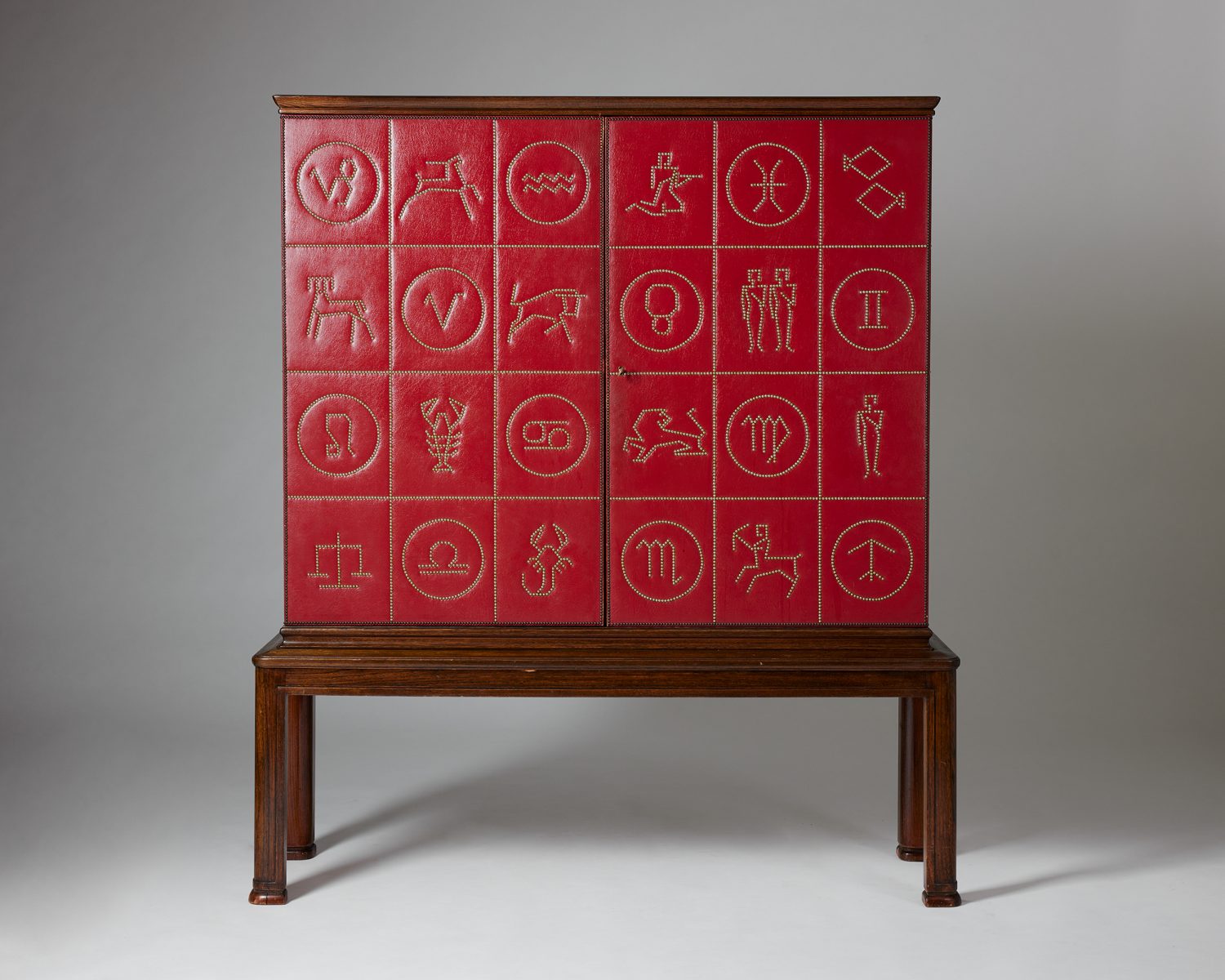 Cabinet designed by Otto Schulz for Firma Boet,
Sweden, 1939.
Oak, artificial leather, and brass.
Stamped.
Throughout his career, Otto Schulz designed a variety of impressive cabinets that were so innovative in terms of their craftsmanship and manufacturing that he patented the techniques he used to produce them. He called these techniques: 'Bosaik, Botarsia, and Bopoint' and each had their own unique method. The bold style of the red Zodiac cabinet was achieved using the latter of these techniques, Bopoint, where small brass nails are used as decoration on artificial leather. The main body of the cabinet is supported by a classically solid oak base and the two doors open to reveal symmetrically organised shelving for storage.
Provenance: Purchased in Gothenburg in 1939 by a young couple. The cabinet moved to Berlin with them and was hidden in a cinema during World War II. In the late 1940s, the cabinet and the couple returned to Sweden.
H: 160 cm / 5' 3''
W: 140 cm / 4' 7''
D: 46 cm / 18'

Price: on application