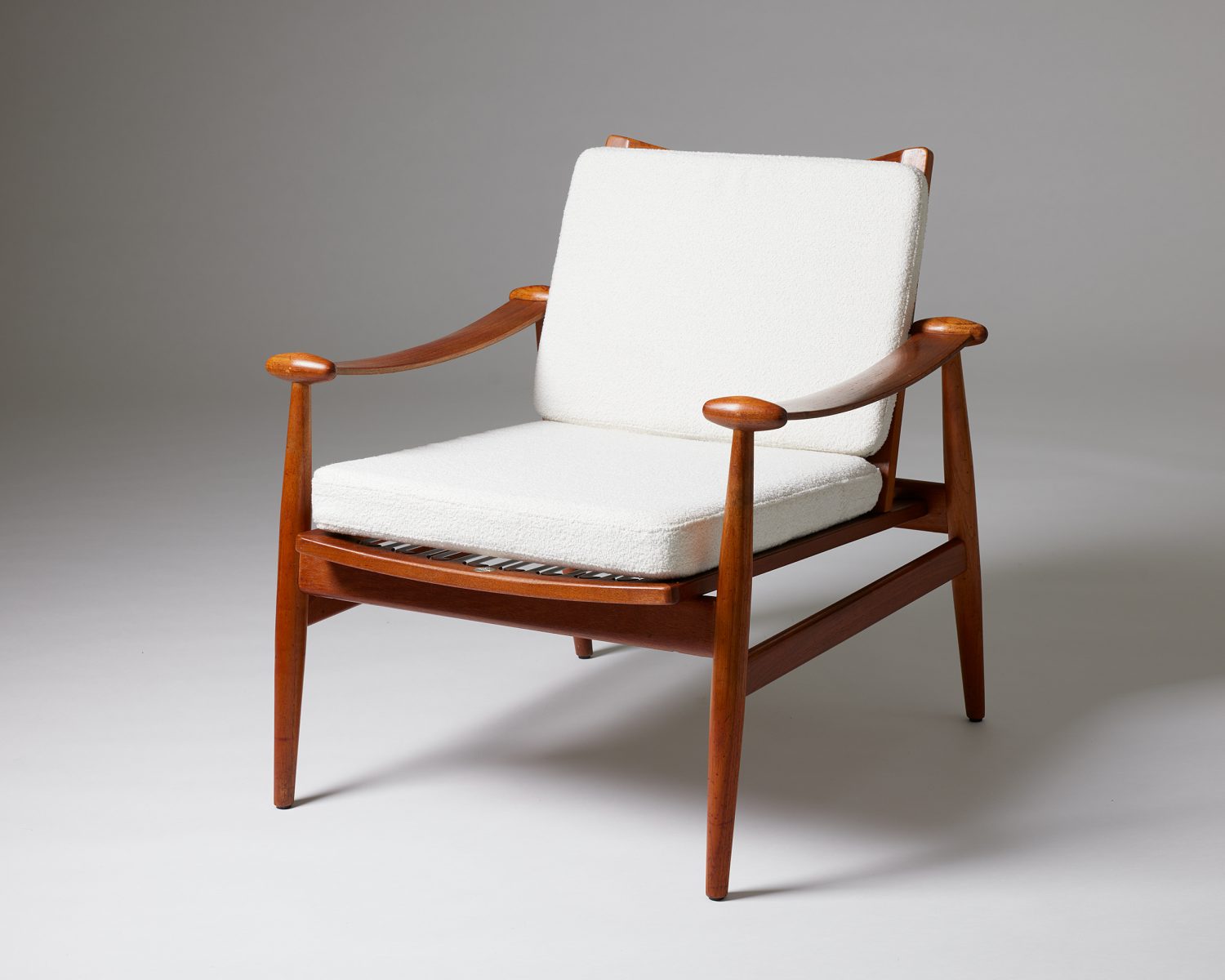 Chair 'Spade' model FD 133 designed by Finn Juhl for Frankrike & Søn,
Denmark, 1954.
Teak and fabric.
Marked.
Juhl initially wanted to be an art historian, but his father doubted the financial prospects of the profession. The compromise was that Juhl would become an architect, instead. Throughout his life, Juhl was continuously inspired by contemporary art, particularly by the artists Henry Moore, Jean Arp, Barbara Hepworth, Erik Thommesen, and Vilhelm Lundstrøm. From an early age, he developed a thorough knowledge of the modern styles of international architecture — the Bauhaus in Germany, De Stijl in Holland, and Russian constructivism.
Most of the Danish architects and cabinetmakers at the time were strongly influenced by Kaare Klint and his school. They looked to the past, studying British 18th-century furniture and Chinese furniture, and took a very functionalist and rational approach to design. In this context, Juhl clearly stood out and was more interested in an artistic approach.
H: 77.5 cm / 2' 6 1/2''
W: 74 cm / 2' 5''
D: 79 cm / 2' 7''
SH: 44 cm / 17 1/4''
AH: 57 cm / 22 1/2''

Price: 60 000 SEK

Approximate price in your local currency
5 271 EUR
5 641 USD
4 705 GBP
745 212 JPY