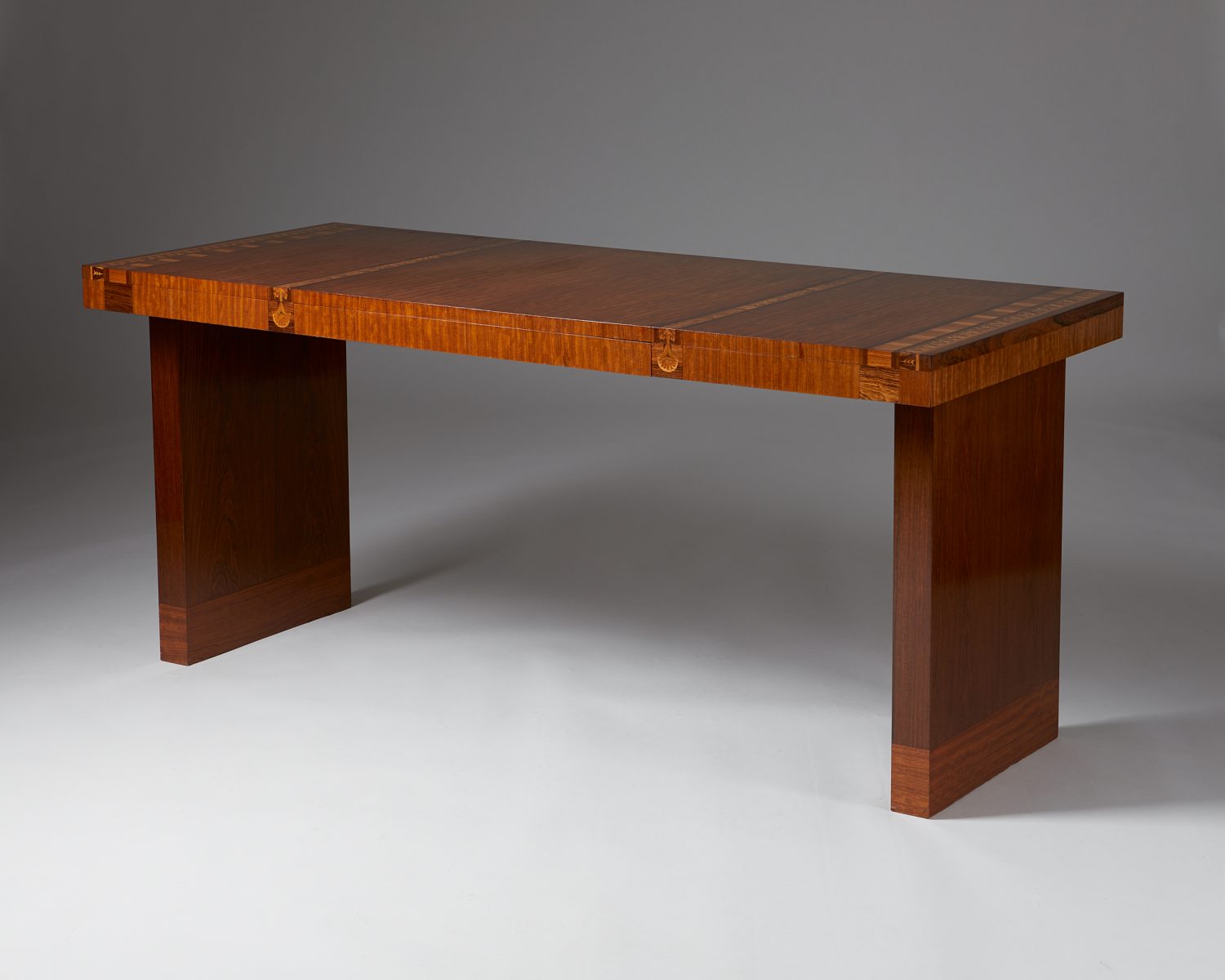 Desk designed by Carl Malmsten, Sweden, 1934.
Mahogany with inlays of walnut.
Unique. Signed C.Malmsten.
This mahogany desk by Carl Malmsten from 1934 has simple lines and exquisite inlays of walnut. Signed and dated by Malmsten himself on the inside of one of the drawers, the piece is unique and was made on commission. In the upper right corner, large letters state "ORA ET LABORA", a Latin phrase meaning "pray and work".
While the desk's shape is functionalist, the classical marquetry with stylised garlands, foliage, and geometric patterns is characteristic of the Swedish Grace period. The contrast between a stripped-down formal aesthetic and rich, ornamental details is precisely what defined furniture making in Sweden during the 1920s and 1930s. Carl Malmsten took a stand against the sterile varieties of functionalism that came with industry. It was not until after the war that he started combining handicraft and industry in his work.
Carl Malmsten was a Swedish furniture designer, interior designer, and educator known for his devotion to traditional Swedish craftsmanship. He famously designed the interior of the Swedish suite at the Waldorf Astoria in New York in 1930 and presented his furniture and furnishings at the New York World Fair in 1939.
H: 76 cm/ 2' 5 7/8"
L: 170 cm/ 5' 6 7/8"
W: 70 cm/ 2' 3 1/2"

Price: on application