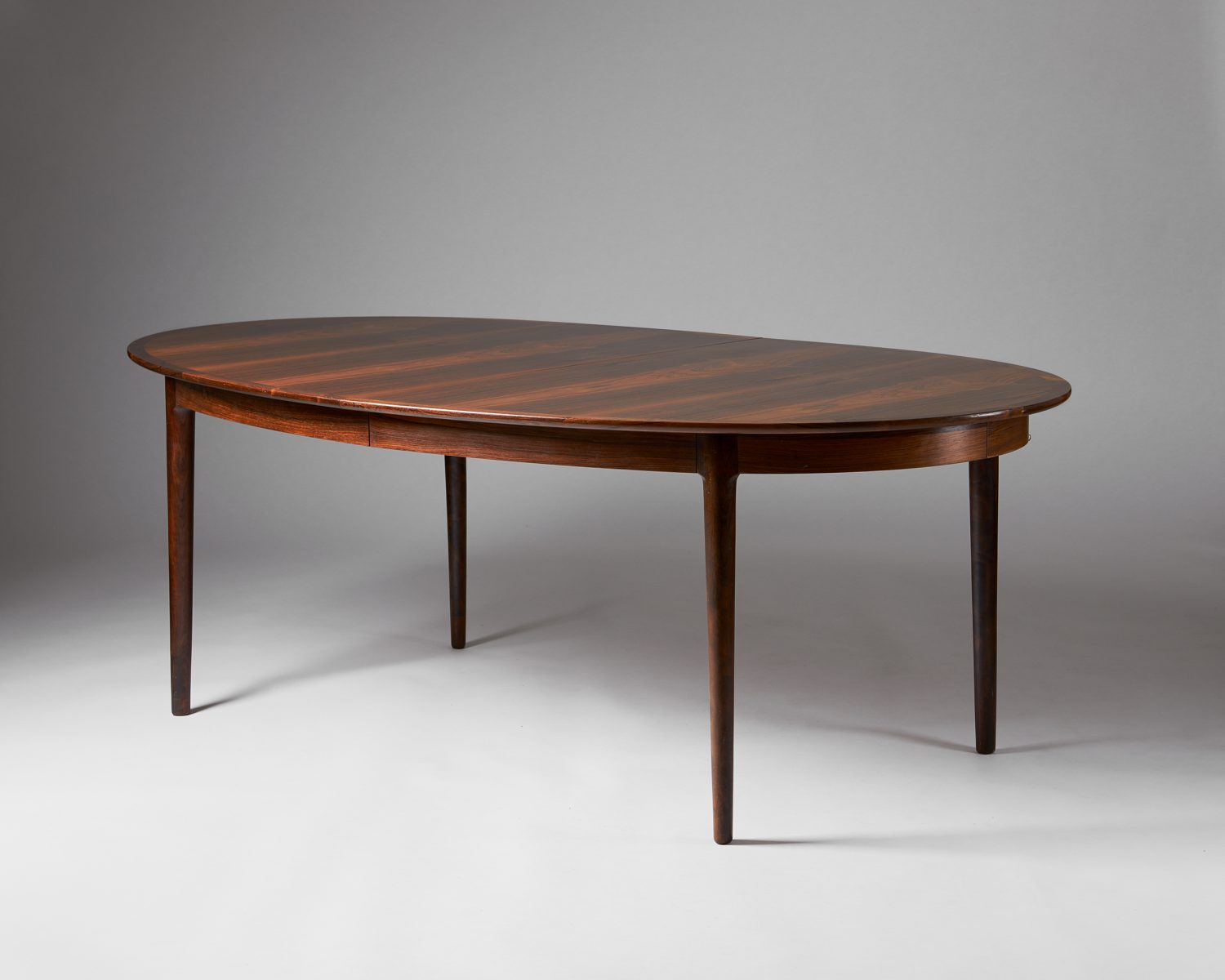 Dining table 'Darby' designed by Torbjörn Afdal for Bruksbo,
Norway, 1960s.
Brazilian rosewood.
Rosewood figuring and attention to detail characterise this refined dining table's design. The pattern created by the book matched rosewood veneer is exceptional and becomes fully visible when all four extension leaves achieve a considerable length of 410 cm (13' 5 1/2"). The sturdy legs are carved toward the top and blend into the table's apron elegantly.   
Torbjörn Afdal designed various dining tables in different sizes; this 'Darby' model is the largest. When extended, the table comfortably seats twelve people. The piece is in excellent condition and becomes an appealing set combined with the 
matching 'Darby' dining chairs
.   
Torbjörn Afdal was one of Norway's most prolific designers during the 1950s and 1960s. He was the leading designer at the internationally acclaimed company Bruksbo, where he realised several iconic designs in rosewood.
H: 73 cm / 2' 4 3/4"
W: 120 cm /3' 11 1/4"
L: 210 cm / 6' 10 1/2"
Extended L: 410 cm / 13' 5 1/2"
4 x leaves: 50 cm wide each

Price: on application