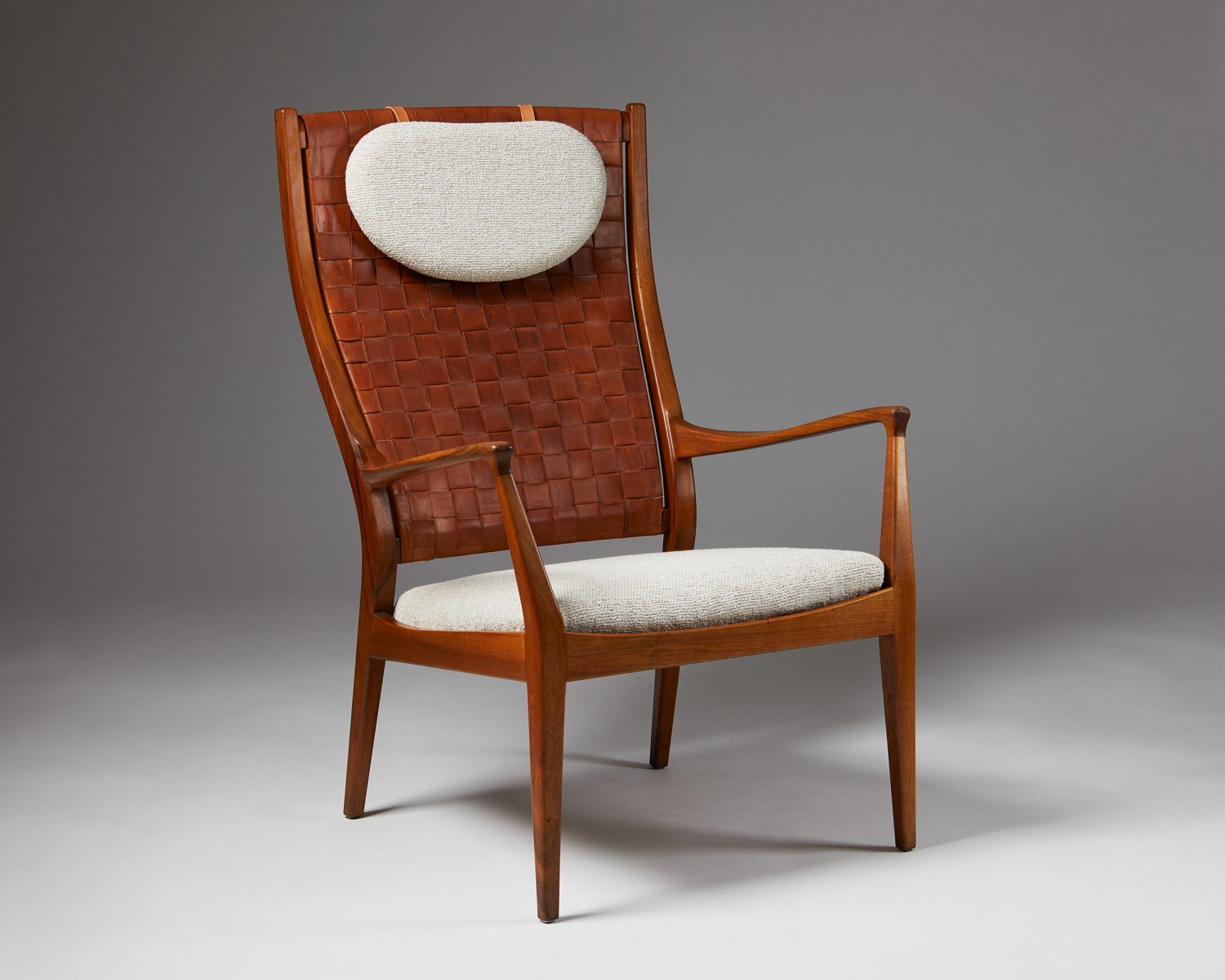 Highback armchair designed by Erik Kolling Andersen for Peder Pedersen,
Denmark, 1950s.
Nutwood, leather and upholstery in Boucle.
This sinuously sculptural nutwood armchair with a contrasting plaided leather back and adjustable headrest cushion was first shown on the stand of Peder Pedersen at The Copenhagen Cabinetmakers' Guild Exhibition at the Designmuseum Danmark in 1950. The beautifully sculpted armrests are slightly darker because of their woodgrain structure, creating an elegant contrast to the chair's base — the back curves steeply backwards just above the seat, providing excellent lumbar support.
Peder Pedersen was one of Denmark's master cabinetmakers; Erik Kolling Andersen was a trained carpenter and later studied architecture while working with Arne Jacobsen and Finn Juhl.
Model presented at The Copenhagen Cabinetmakers' Guild Exhibition at Designmuseum Danmark, 1950.
Literature: Grete Jalk [ed.]: "40 Years of Danish Furniture Design", vol. 3, p. 151.
H: 103 cm / 3' 4 1/2"
W: 66 cm / 2' 2"
D: 69 cm / 2' 3 1/4"
SH: 42 cm / 1' 4 1/2"

* SOLD *