Arne Jacobsen and the iconic 'Oxford' dining set
Born at the turn of the twentieth century, Arne Jacobsen would go on to become one of the most influential designers of his time. An architect and furniture designer, Jacobsen pioneered the modernisation of Danish furniture design; his iconic functionality and simple aesthetic continually serving as a benchmark for contemporary designers across the globe. The timelessness, almost transcendence of his designs and craftsmanship have withstood already decades in technological advancement.
After the success of The SAS Royal Hotel in Copenhagen in 1960, the pinnacle of his career and now an architectural landmark, Jacobsen was entrusted with furnishing the first new residential college constructed at The University of Oxford since the seventeenth century, St. Catherine's College. He designed everything, from the building itself (which was Grade 1 listed in 1993), to the furniture, lighting and even the cutlery.
One of the most notable custom designs produced for this project by Jacobsen was the famed high-back "Oxford chairs" – a set of which we have acquired here at Modernity, taking center stage at our newest exhibition: Stephen Friedman Gallery at The London House of Modernity, 14 Cavendish Square.
This set of four high-backed chairs and matching table is extremely rare, made of rosewood and reserved for the professors' areas at the university. The same model was seen in the dining hall of St. Catherine's College; but as this was mainly used by students, they differed slightly in that they were made from oak rather than rosewood. Rosewood is a rarity and a luxury even more so now than ever before, and at the time of this distinguished project, the opulence of rosewood was more than fitting for the exclusivity of the professor's areas of the college.
The model has always been interesting because of the striking high-back, but its true beauty lies in the combination of its powerful totemic qualities and Jacobsen's signature organic shape. The fluidity of the all-wood form is something Jacobsen gained world-recognition for, with Modernity's set being the perfect precedent.
Many of Arne Jacobsen's furniture designs were such an astounding success that they inherently became a necessity across the world. His pieces were designed for mass-production, and their popularity is still seen today, though having evolved a little to incorporate endless upholstery variations and aluminium legs and arms. Particularly of note was his 'Series 7' stackable, lightweight, and incredibly versatile chair design, it has been said that there were in fact more 'Series 7' chairs in Denmark than Danes at one time. Not to mention his 'Swan' design and unmistakable 'Egg' chairs – two of which we also have here at Modernity. The high-back Oxford chair, however, is a touch more regal than his other work and was made exclusively for St. Catherine's college, never to be produced for anyone or anywhere else. Holding so much character for such a simple form; there truly is something special about this model, an important part of the last significant body of design produced by the late, great, Arne Jacobsen.
To see more photos and go to the listing for the 'Oxford' set, click
here
.
To read more about our newest exhibition with Stephen Friedman Gallery at the London House of Modernity, click
here
.
Photographs by Åsa Liffner.
2021-01-08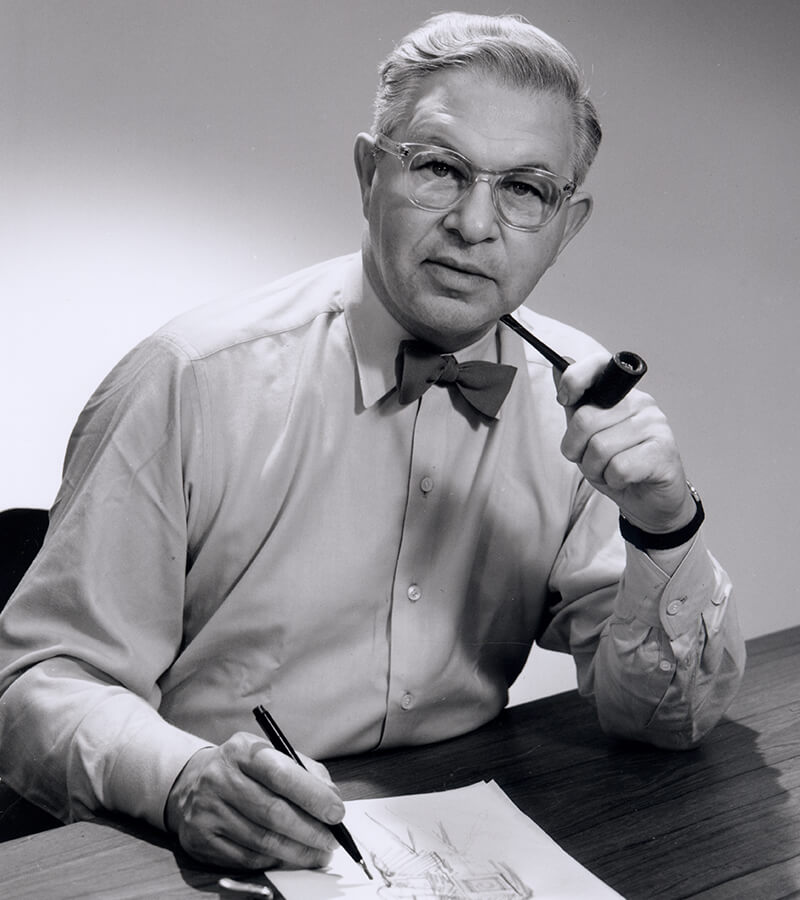 Arne Jacobsen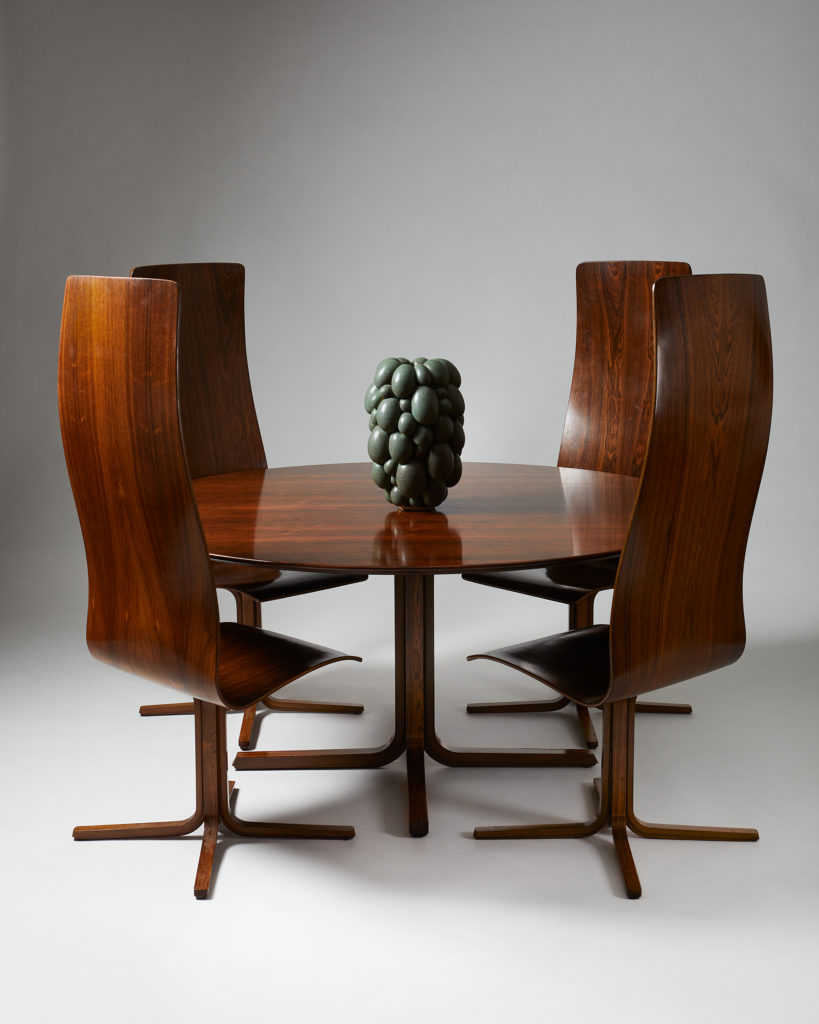 The Oxford set photographed with a Mårten Medbo vase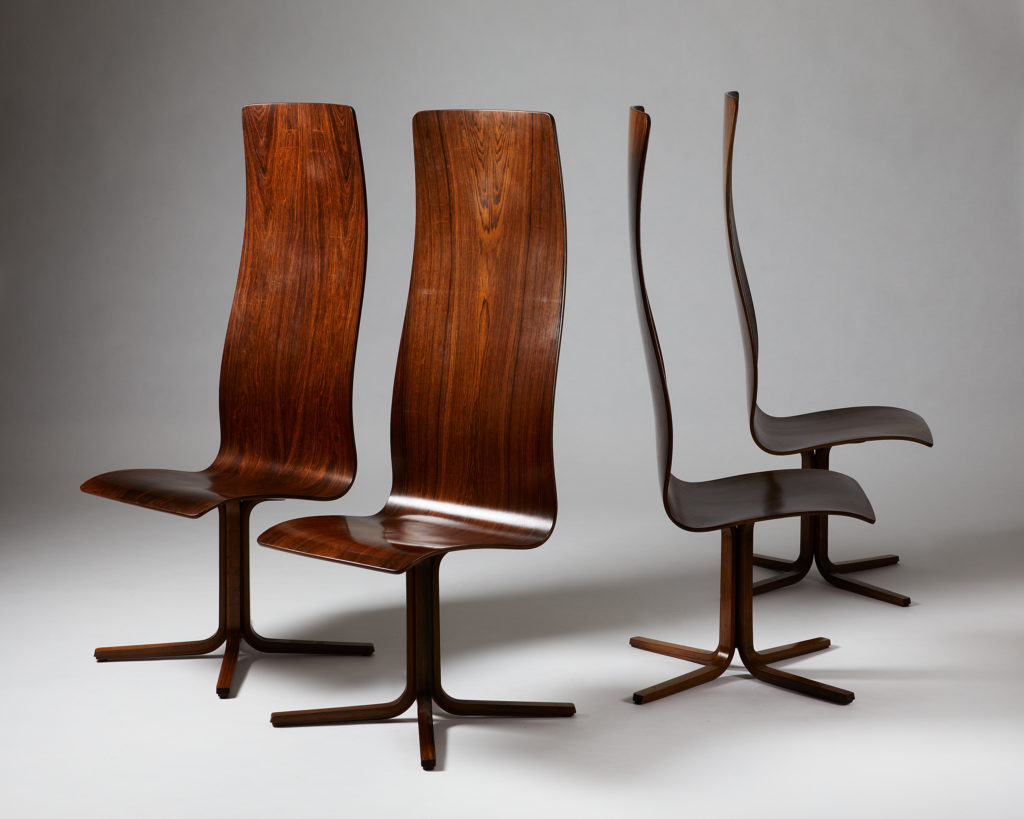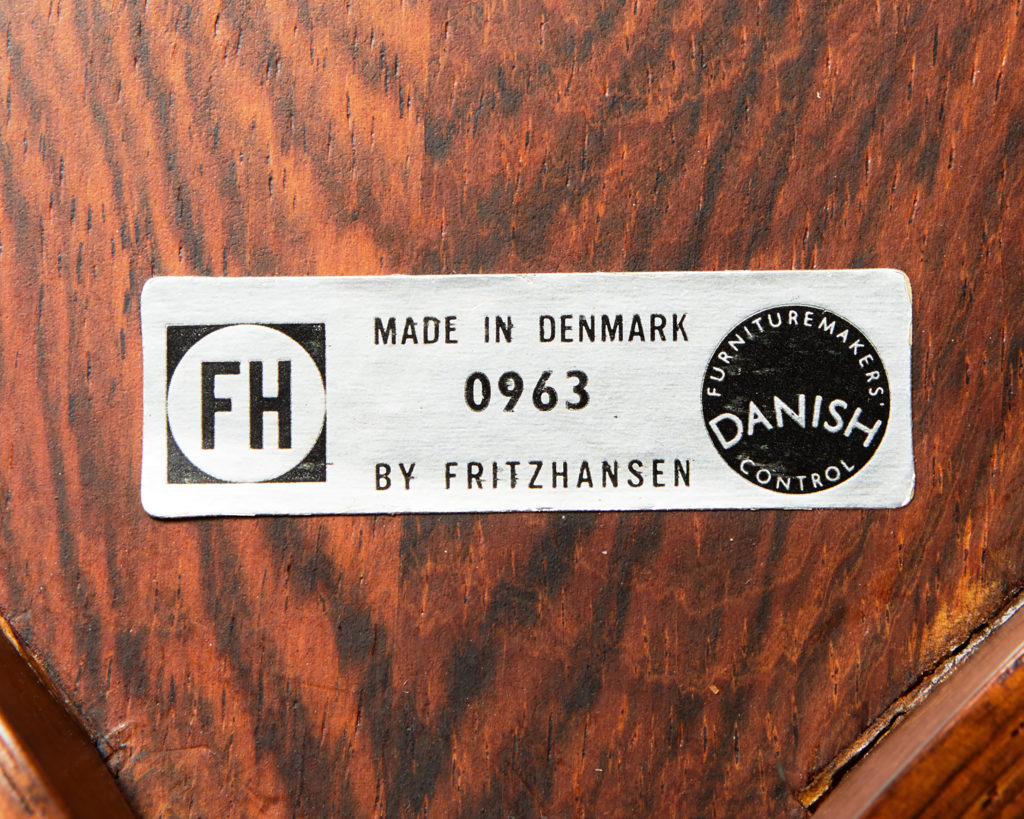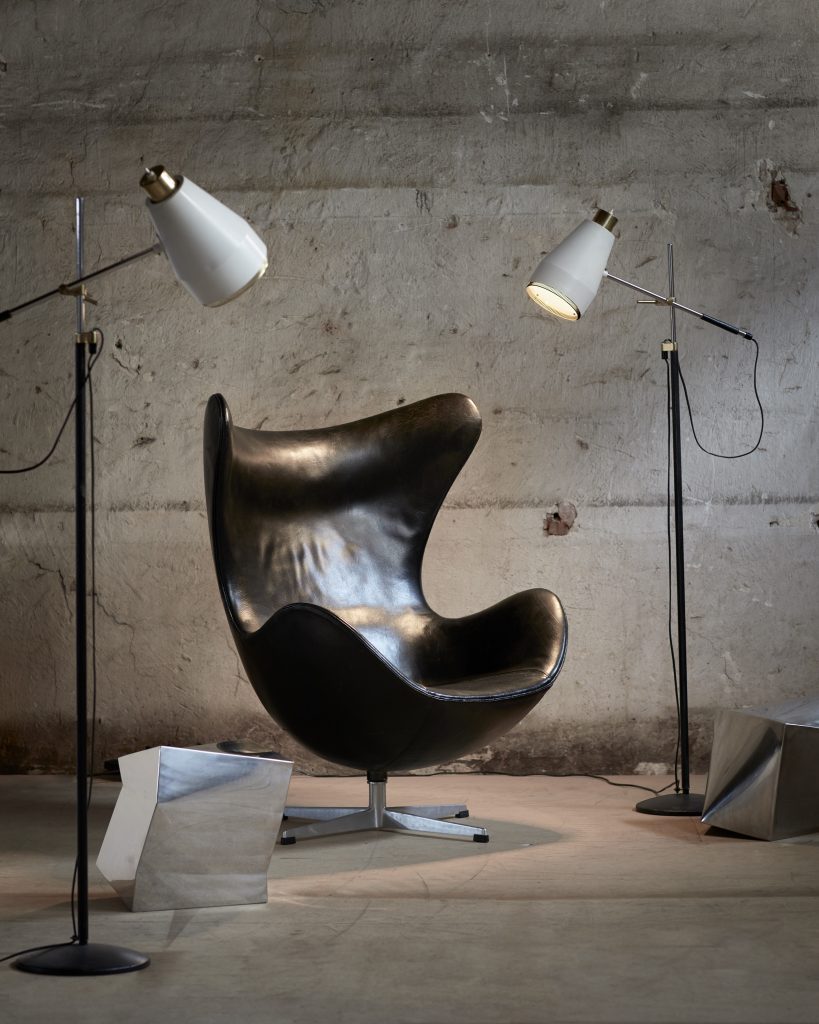 Jacobsen's unmistakable 'Egg' chair