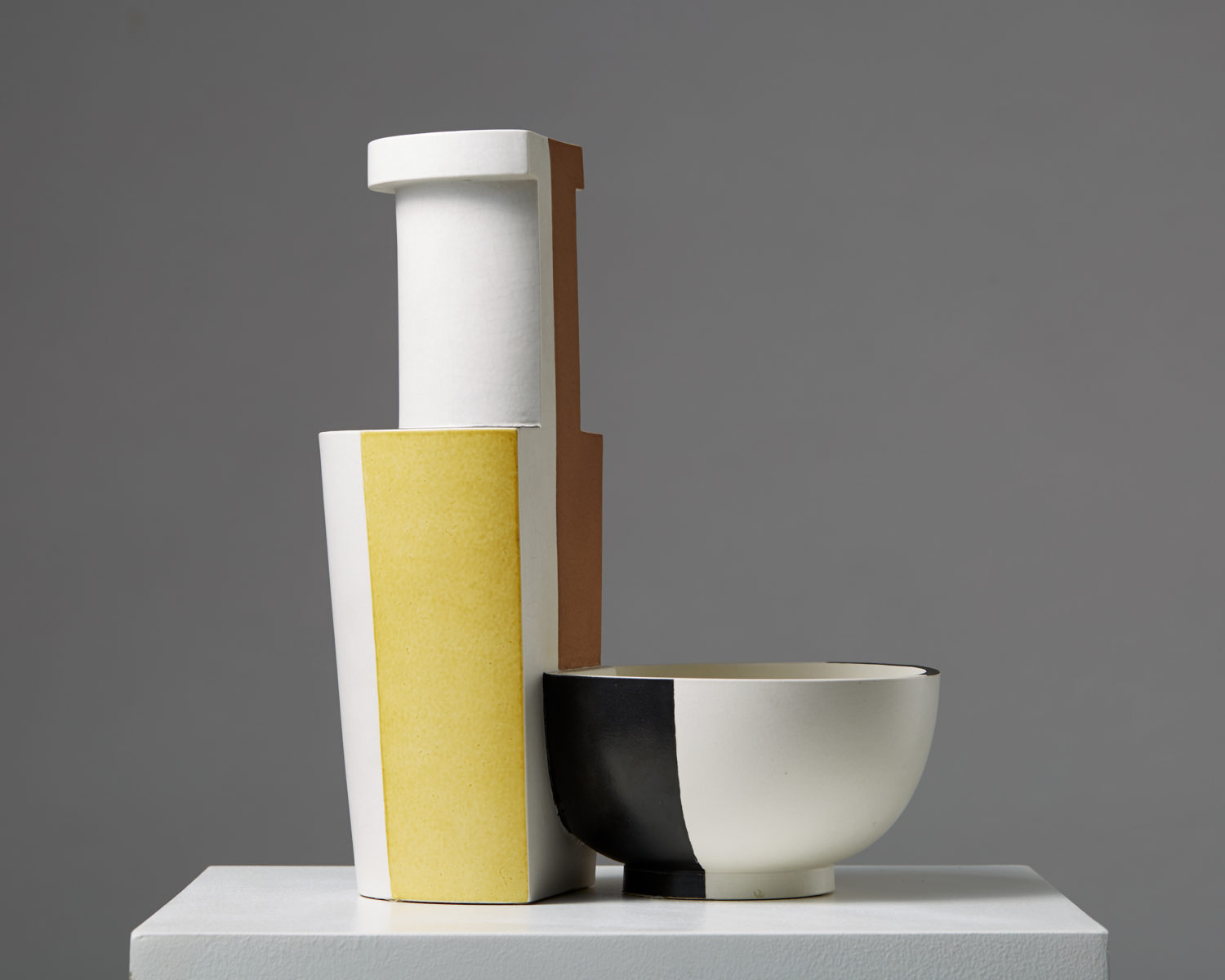 Vase 'Surrea' by Wilhelm Kåge for Gustavsberg,
Sweden, 1940.
Carrara-glazed stoneware.
Stamped "GUSTAVSBERG KÅGE".
H: 32,5 cm/ 12 3/4''
Provenance: The artist's own collection. Previously, in the collection of the Gustavsberg museum, as seen on the inventory number on the bottom of the piece.
Exhibition: "Idyll och panik i brännugnen" (Panic and Idyll in the Kiln), April 1940 at Nordiska Kompaniet, Sweden.
The 'Surrea' vase was made by Wilhelm Kåge for Gustavsberg in 1940. The Swede began his career as a painter before becoming Gustavsberg's artistic director between 1917 and 1949. It was during this time that Kåge developed numerous ceramic designs that were infused with what he had learned from the modern movements in painting and sculpture. The 'Surrea' vase, for example, can be seen as a nod to Cubism because of the way the vase is cut in half and attached to the bowl, resulting in one unified form. Acquired from Kåge's own collection, this vase is one of the most prominent ceramic pieces in our collection.
Literature:
- Helena Dahlbäck Lutteman, "Svensk 1900-talskeramik: stengods, porslin, flintgods", 1985, pictured p. 116.
- Ann Marie Herlitz-Gezelius, "Åren som gått", p. 76

Price: on application