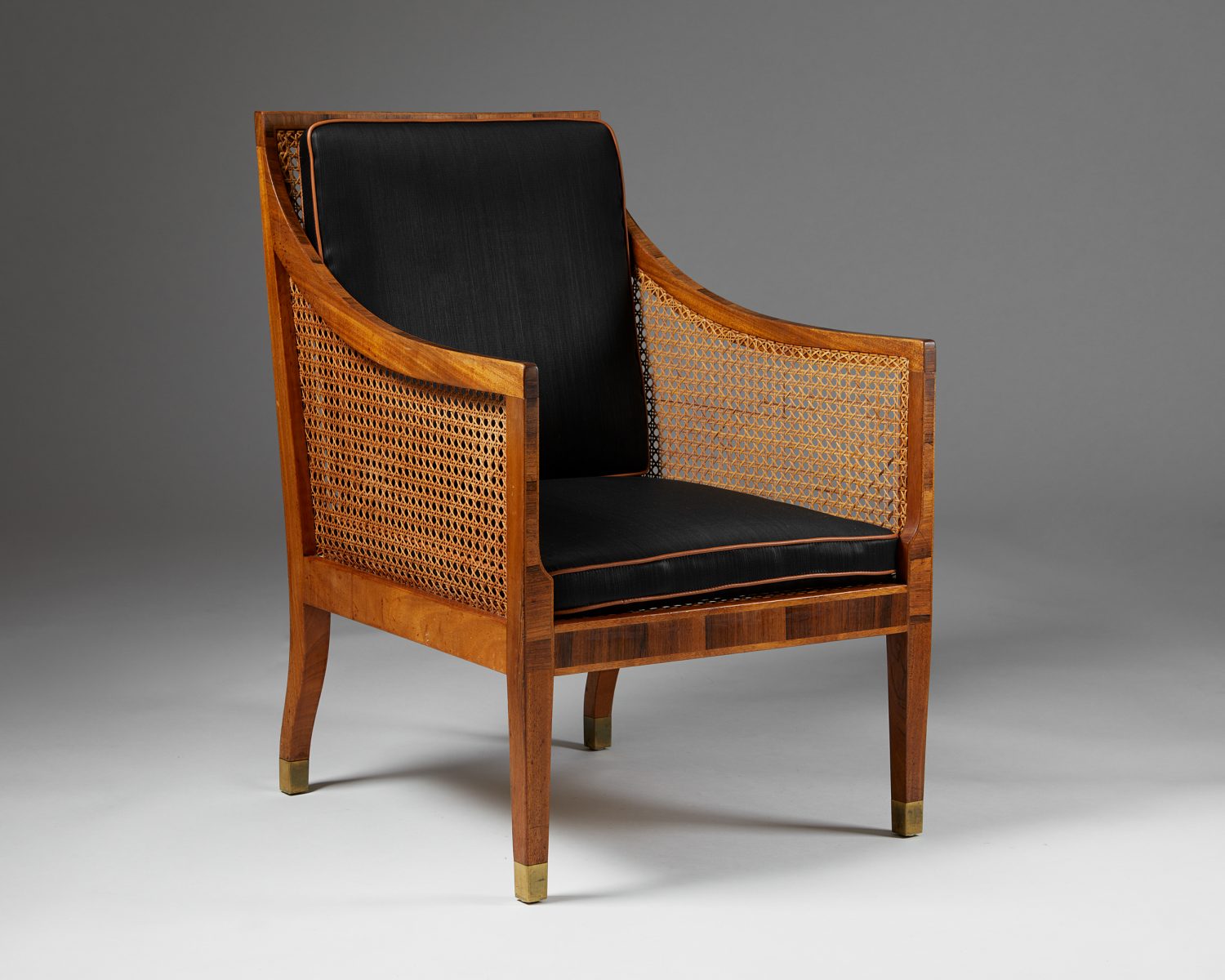 Armchair model 4488 designed by Kaare Klint for Rud. Rasmussen,
Denmark, 1931.
Mahogany with walnut inlays, woven cane, black horsehair upholstery, and cognac leather piping.
Exquisite woodwork and canework make this piece by the Danish master Kaare Klint an exceptional 20th-century Scandinavian Bergere chair. The elegant brass sabots on the chair's feet are very uncommon and allow us to date the chair precisely since Klint only used them for his very early versions.
Klint thought his friend's 18th-century chair from England, which he often sat in when visiting, was so perfectly proportioned and well-made that he redesigned it as a near copy in 1931. That is why model 4488 is often referred to as "the English chair". Klint was transparent about changing as little as possible from the original; the only thing he chose to change was the marquetry work. To make the chair less classical, he removed the excessive and elaborate marquetry because he thought it distracted from the chair's design.
The earliest version has black ebony inlay (
also currently in our collection
); soon after, Klint adjusted the design to highlight walnut inlaid into the mahogany frame. For this iteration, he worked with the leading wooden furniture manufacturer of the time, Rud. Rasmussen in Copenhagen.
H: 88.5 cm / 2' 11''
SH: 39 cm / 15 13/4''
W: 61.5 cm / 2' 1/4''
D: 69 cm / 2' 3 1/4''

* SOLD *