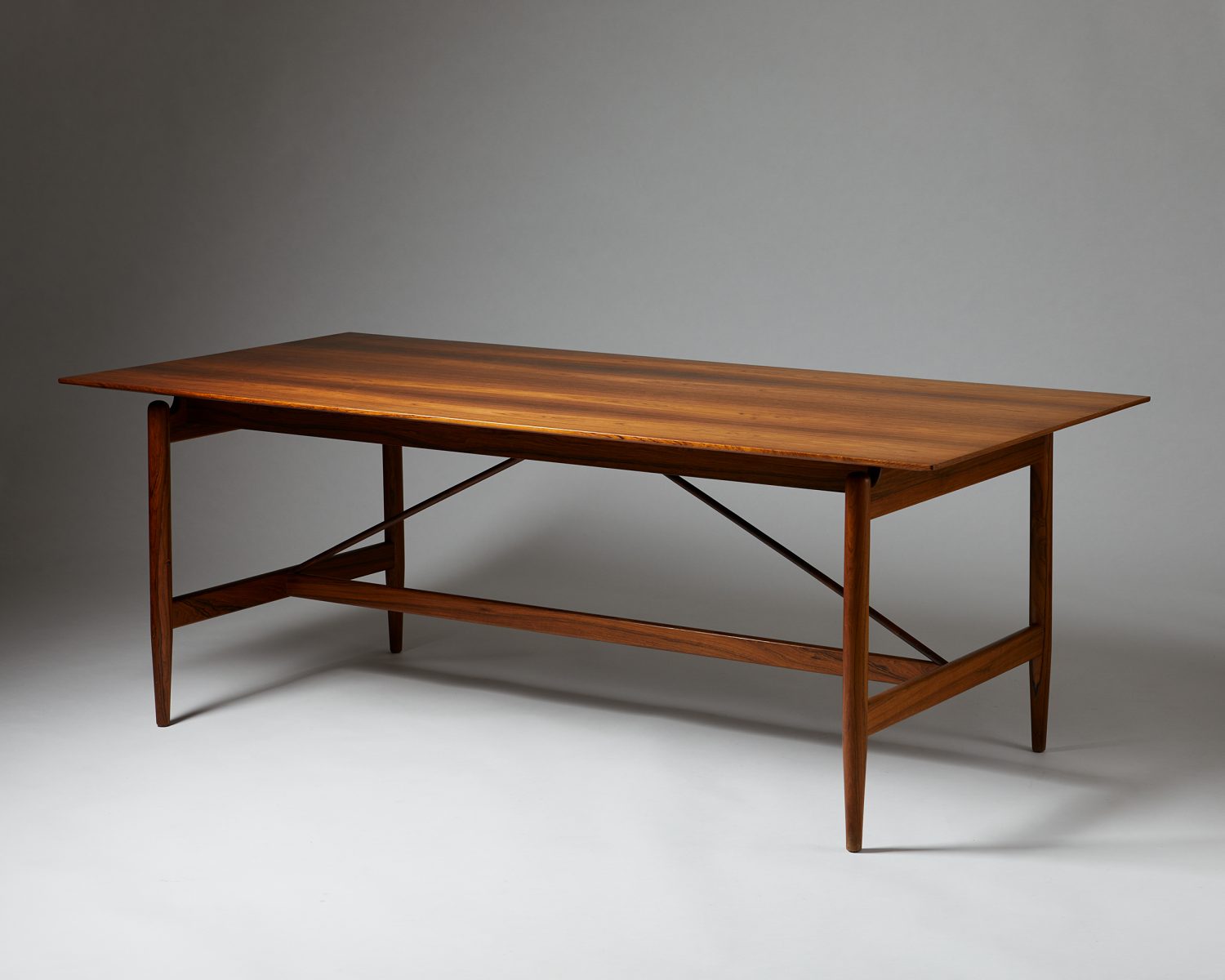 Desk "FJ 50" designed by Finn Juhl for Niels Vodder,
Denmark, 1950s.
Brazilian Rosewood.
Provenance: From a private Danish collection.
Stamped.
The very rare and expensively produced desk "FJ 50" by Finn Juhl from the 1960s is of the highest quality, with diagonal stretchers underneath the desk's surface. This model is often referred to as "the floating top" work table. Exquisitely carved side aprons connect the table's rounded legs for additional balance, adding another expensive detail to the design. The desk is sculptural, yet its base is composed of solid Brazilian rosewood, making it very stable.
Brazilian rosewood is one of the most exclusive woods used in furniture making; its colour and grain structure are remarkable. The pattern created by the book matched veneer on the desk's surface is exceptional.
The architect Finn Juhl was the most sculptural of the Danish masters. He worked with different, often larger manufacturers, but his finest collaborations were with his friend Niels Vodder, one of the most skilled cabinet makers in Denmark at the time.
L: 200 cm/ 6' 6 3/4"
D: 96 cm/ 3' 1 3/4"
H: 72.5 cm/ 2' 4 1/2"

Price: on application